People who paid last month's price for a Tesla are upset that this month's price is a lot lower. See "'I feel duped': Tesla price drop angers current owners" (Bloomberg/LA Times), for example:
Marianne Simmons, a self-professed "Tesla fan girl," bought her second electric vehicle from the company in September: a white, high-performance Model Y costing more than $77,000. Then the company slashed prices on Thursday and she realized she could have bought the same car today for $13,000 less.

That's the reality facing owners of Tesla vehicles after the company cut the price of its cars as much as 20%, part of a push from Chief Executive Elon Musk to increase sales volume in the face of weakening demand. For existing customers, the resale value of the cars they own will take a hit along with the drop in prices of new models.
Throughout coronapanic and Bidenflation, I've been wondering why car makers didn't just auction every car as it came off the line (to dealers, not to consumers, except for Tesla). Why bother having a list price at all? Maybe the reaction to the Tesla price cut is part of the reason. Let's move our minds back to the pre-Biden era. When sales slow down and car companies offer massive incentives to clear inventory, consumers don't get upset. The list price of a car stays the same, but the price would come down from MSRP to dealer invoice to dealer invoice minus $2,000 "cash back" (back when $2,000 was real money!). Somehow people were okay with this variation. But a variation in the official list price cannot be tolerated!
I'm in Cambridge, Maskachusetts this week and the residents deal with this upsetting issue by continuing to operate their beloved Saabs: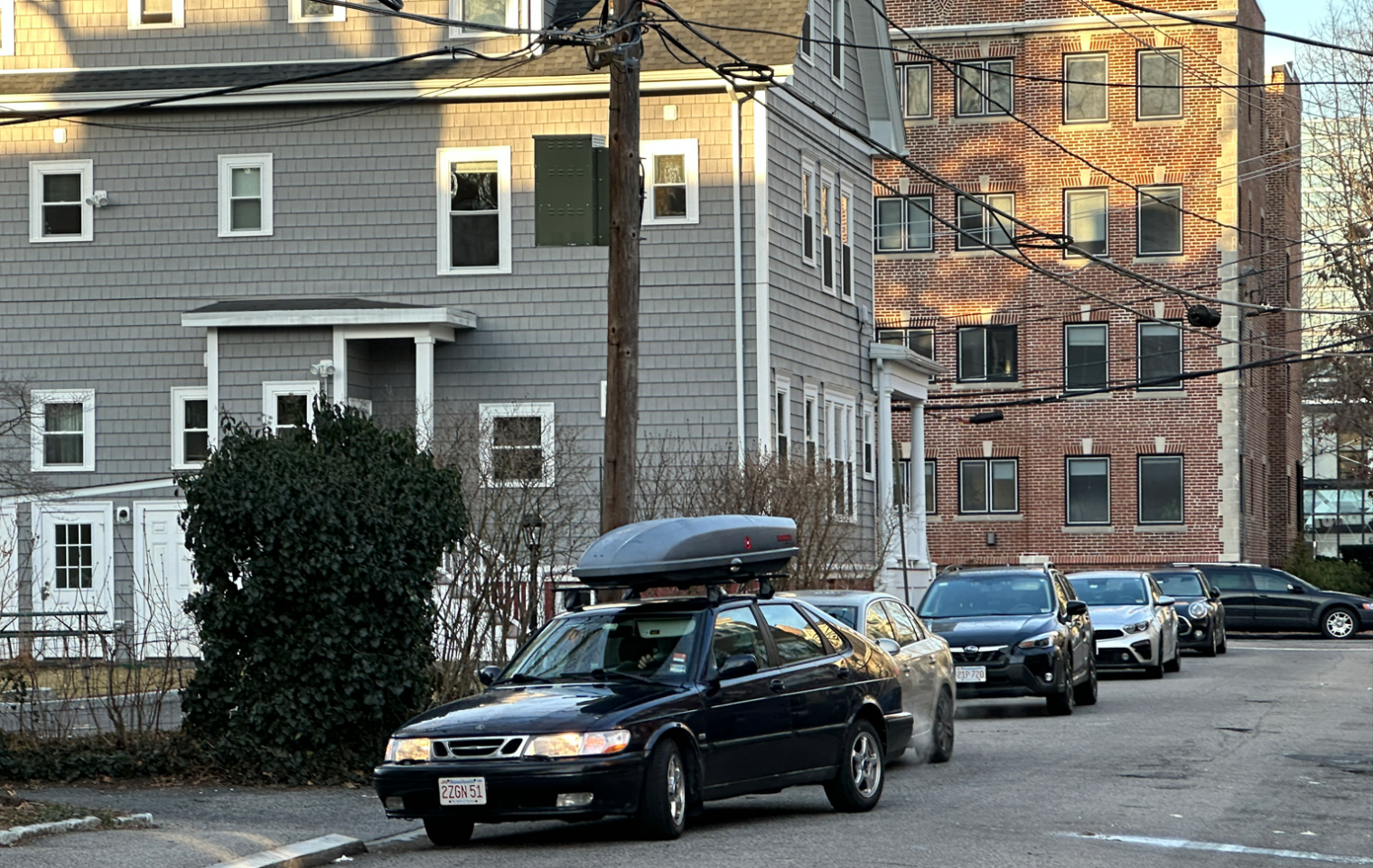 (I didn't see it when I lived here, but looking at these 140-year-old wooden houses brings to mind my Houston friend's comment that the entire Northeast is "dilapidated". He won't go anywhere north of Washington, D.C. without a compelling reason.)
Related:
Full post, including comments