From September, some photos of an awesome exhibit of commercial exploitation of Native American culture at the National Museum of the American Indian. The building itself is as beautiful as ever.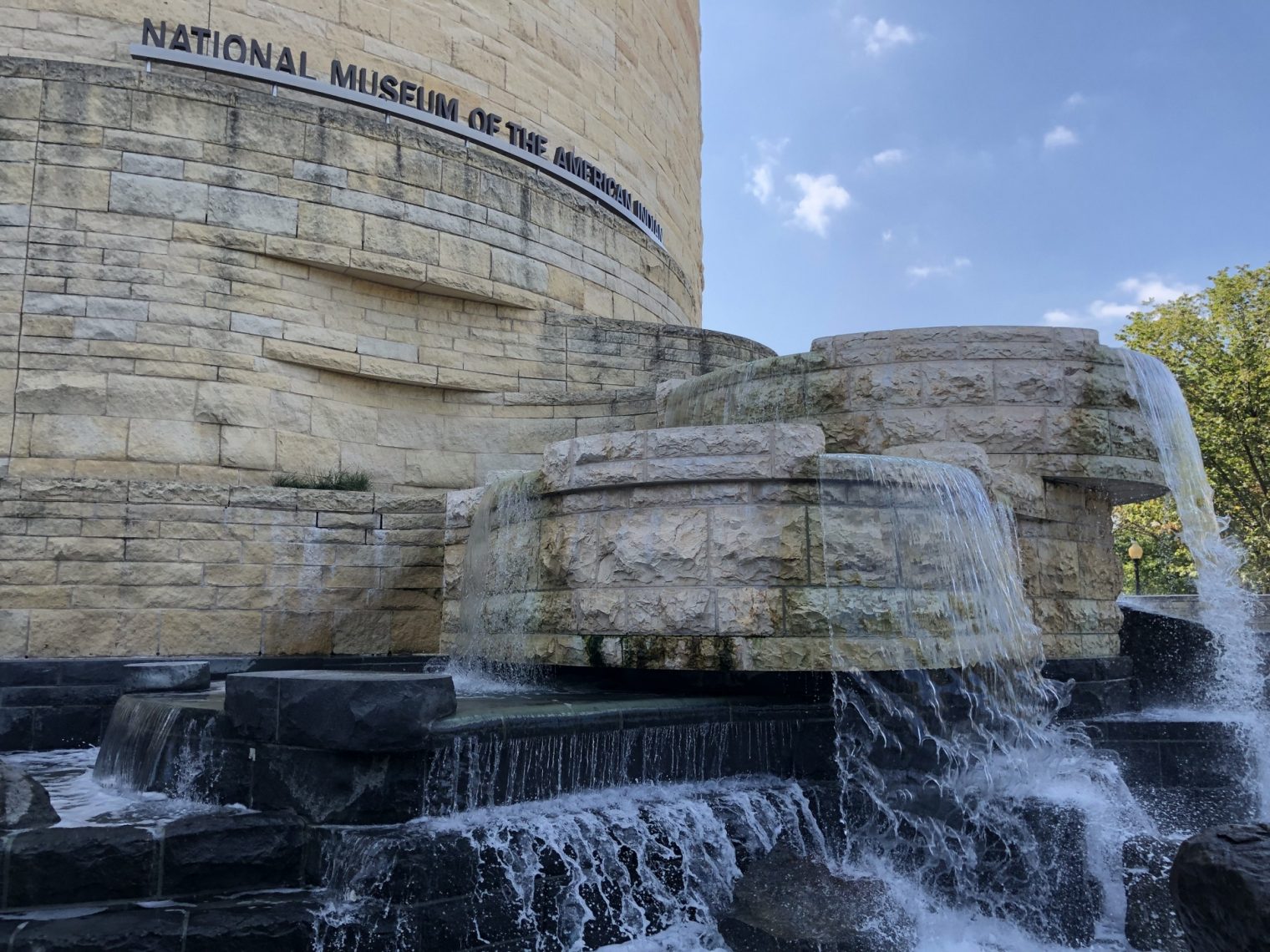 Hundreds of products are featured, including a Tomahawk missile: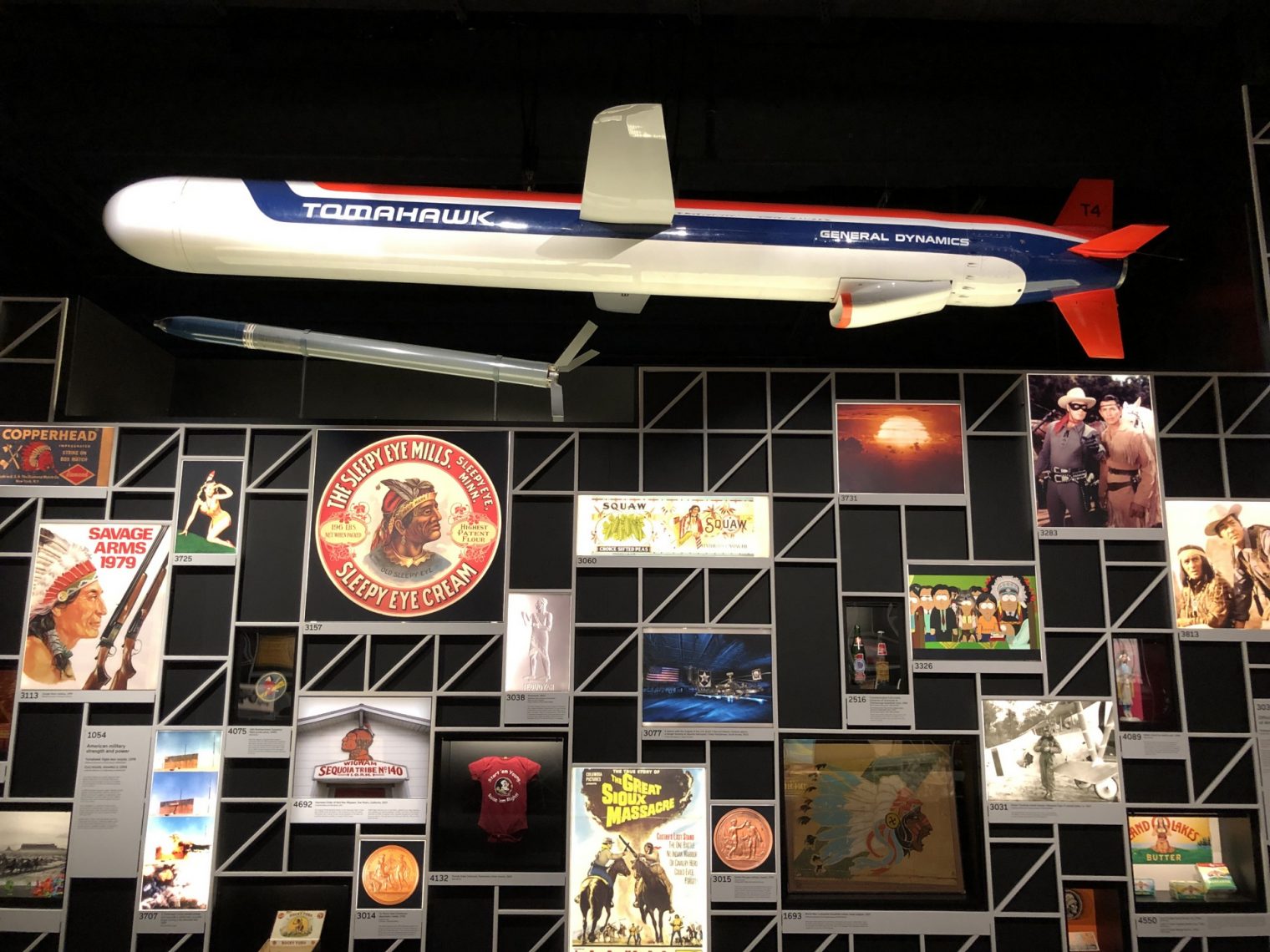 Elvis played Indian characters twice in films. Also depicted is Justin Trudeau's cousin:
Let's not forget South Park: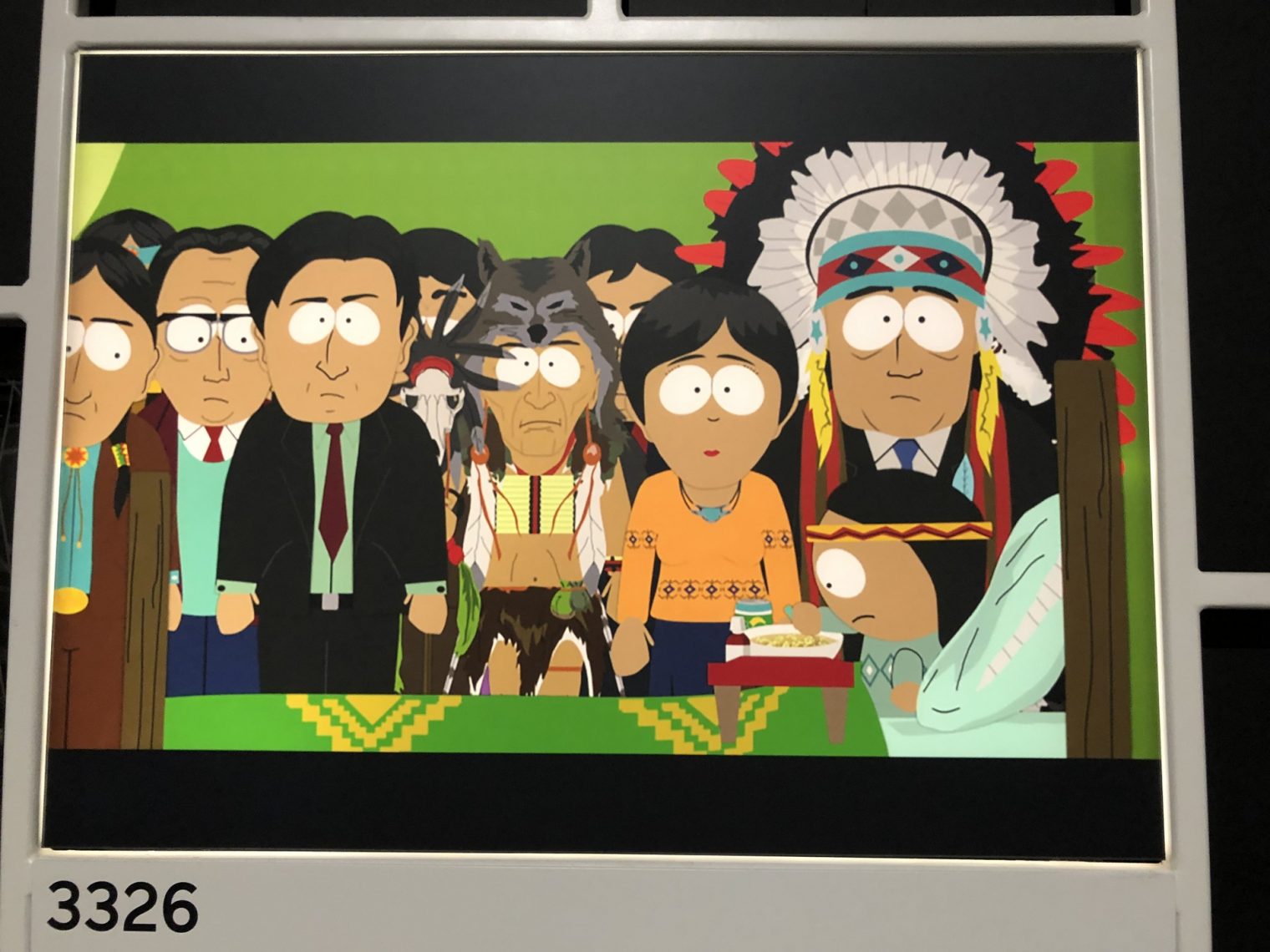 Sorry for the poor image quality, but this Post Toasties ad is essential:
Adjacent to this exhibit is one that claims Pocahontas "saved America." As much of a Pocahontas fan as I am, to the extent that she helped European invaders, wouldn't it be more accurate to say that she helped destroy America?
It is interesting to compare this museum with the nearby National Museum of African American History and Culture, also run by the Smithsonian. More than 95 percent of Native Americans were killed by European immigrants, either through violence or the diseases that Europeans brought (which then spread via mosquito). Their land was stolen. Yet their museum is mostly positive and celebrates Indian achievements in art and culture. The African American museum, on the other hand, is at least 2/3rds negative, focusing on African Americans as victims. A railroad car with identical (but separate) seating for blacks and whites, for example, gets a sign explaining how the black passengers were deprived of "oversized luggage bins" and a chair inside the restroom: