From a friend:
I hate day trading but can't help but feel like I missed out on Tesla stock. Some people say it is going up another 20x, which would make them worth many trillions of dollars.
How can the big automakers continue to ignore Tesla, which is now a Colossus astride the stock market at least?
What if they're managing the real world of car sales? Roughly 80 million cars are sold each year annually (CNBC). Tesla accounted for 367,500 of those (source). That's 0.4 percent market share.
So perhaps there is no point in worrying about a 0.4 percent loss of sales unless Tesla can convert its stratospheric market cap into R&D money that will enable the company to pull ahead of Toyota, Honda, Audi, and BMW in overall engineering.
Separately, my Irish friend, a huge car enthusiast (owns an Aston Martin, a Land Rover, a vintage Mercedes, etc.), got his first ride in a Tesla S down in Charleston, South Carolina. "That was rubbish," he said, after we got out of the 20-minute Uber trip from Signature to downtown. Interior noise, ride smoothness, seat comfort, and upholstery ("was that cheap vinyl?") were not up to his standards for a luxury vehicle.
(By contrast, he loved an Uber ride in the front seat of a new Jeep Wrangler Unlimited, back from the USS Yorktown (CV-10; below), admittedly fairly noisy with the soft top.)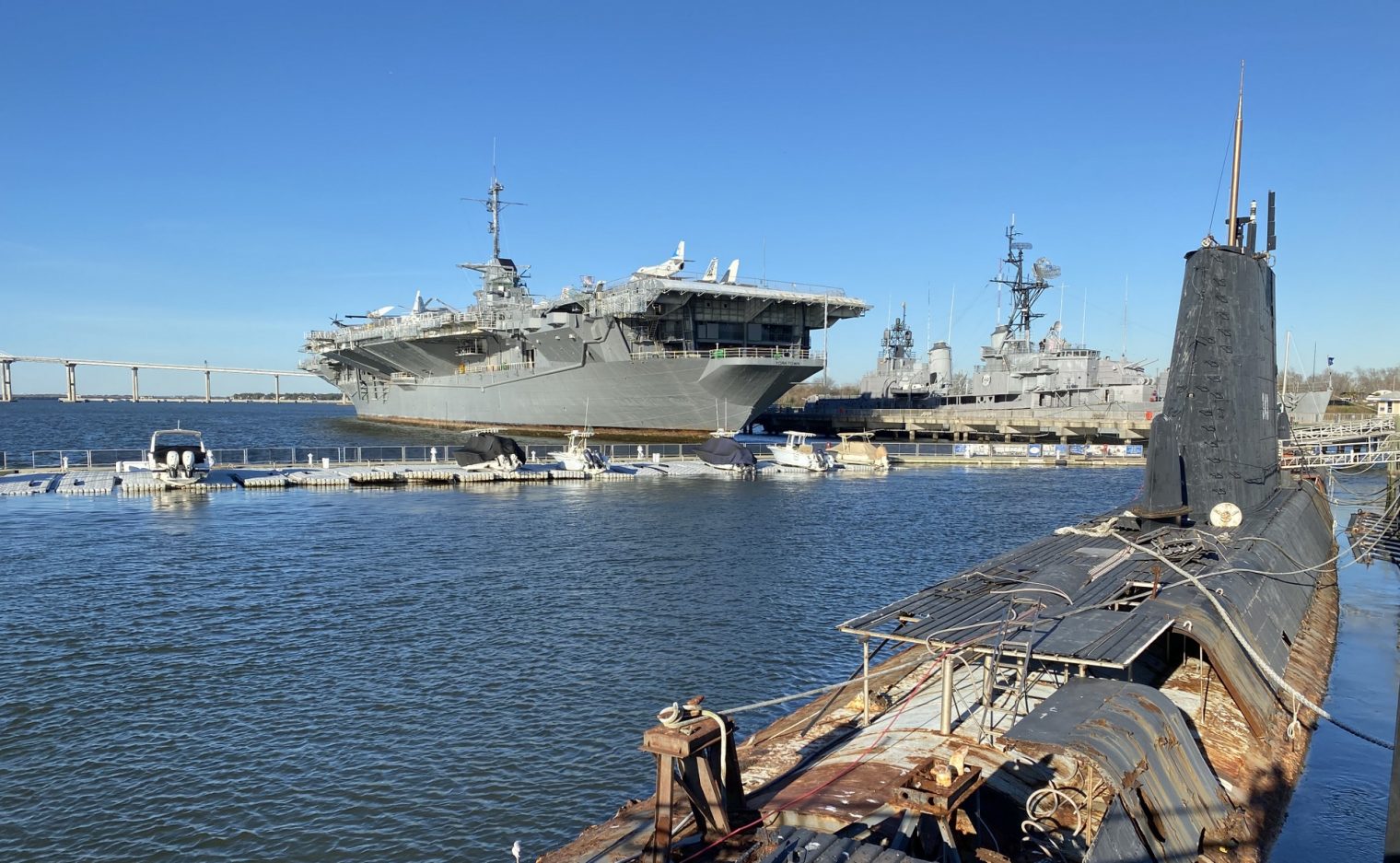 Finally, my friend with the Tesla X recently traded it in on a Tesla S. The "autopilot" software is getting worse, not better, in his opinion. The system gets confused about oncoming traffic on two-lane roads, freaks out, and hits the brakes unnecessarily. (Our 2018 Honda Odyssey, roughly once per month, similarly warns spuriously about an oncoming car, but the system does not apply brakes by itself.) He says that the car won't use regenerative braking when the battery is cold (i.e., most of the time here in Massachusetts). Tesla has concluded that the batteries don't like the sudden injection of power unless they've previously been warmed up, as they are during the first couple of minutes of being connected to a Supercharger.
Readers: What accounts for Tesla's huge market cap? Is it achievement in the domain of self-driving technology, potentially revolutionary for sales? This market research firm does not put Tesla even in the top 10.
Bonus: demonstrating my own commitment to the battery-electric vehicle revolution by sitting in a 2005 Cirrus SR20 while wearing a Nissan LEAF cap: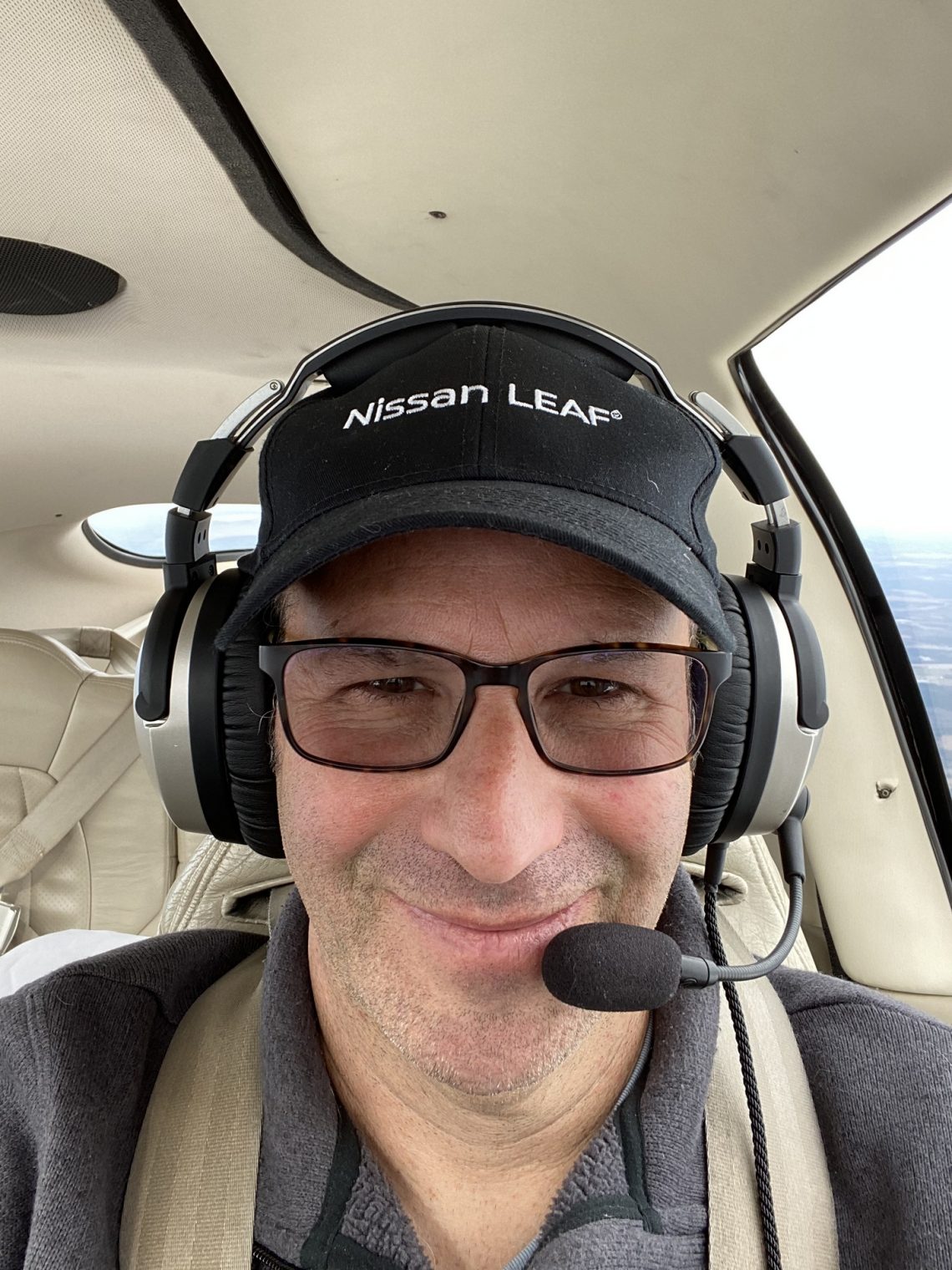 Related: