EAA Airventure ("Oshkosh") is canceled (press release).
Is it time to buy the Oshkosh 2020 T-shirts? Unlike with Tokyo 2020, they won't rename next year's event, I don't think.
Ordinarily I don't like T-shirts that feature airplanes I am not qualified to fly, but if the event is fictional maybe it is not so bad to implicitly claim fictional flying skills, e.g., with this P-40 Oshkosh 2020 shirt: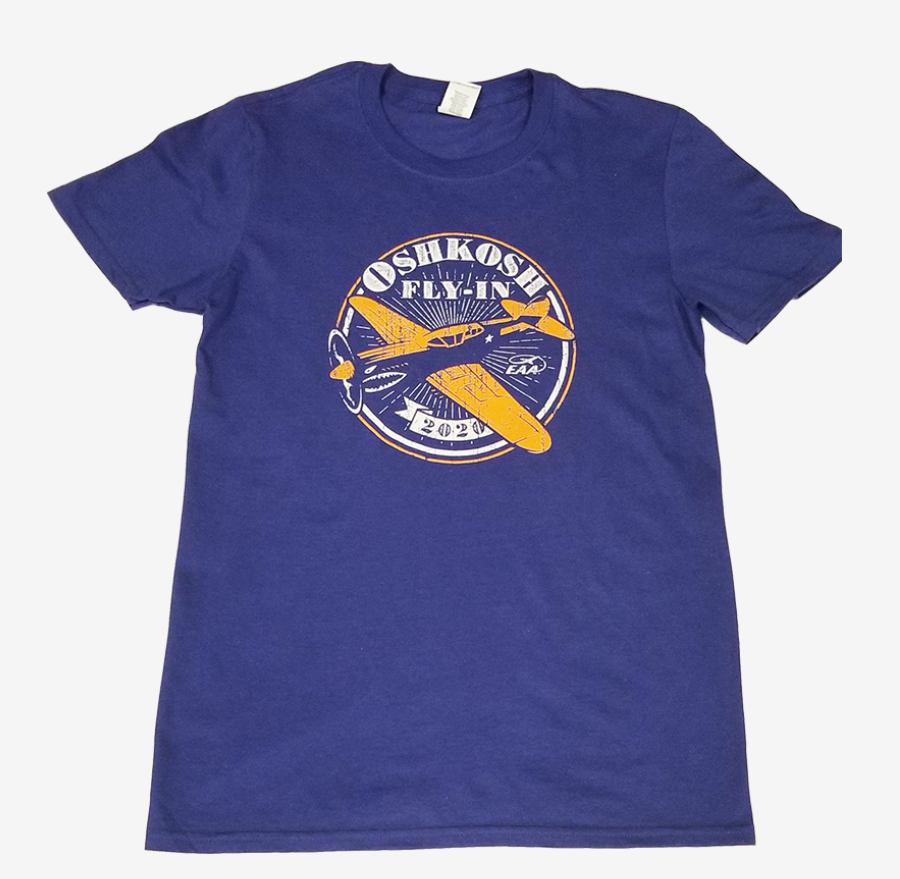 Or use a magic marker to update "Cleared Direct" to "Cleared to Cower in Place"?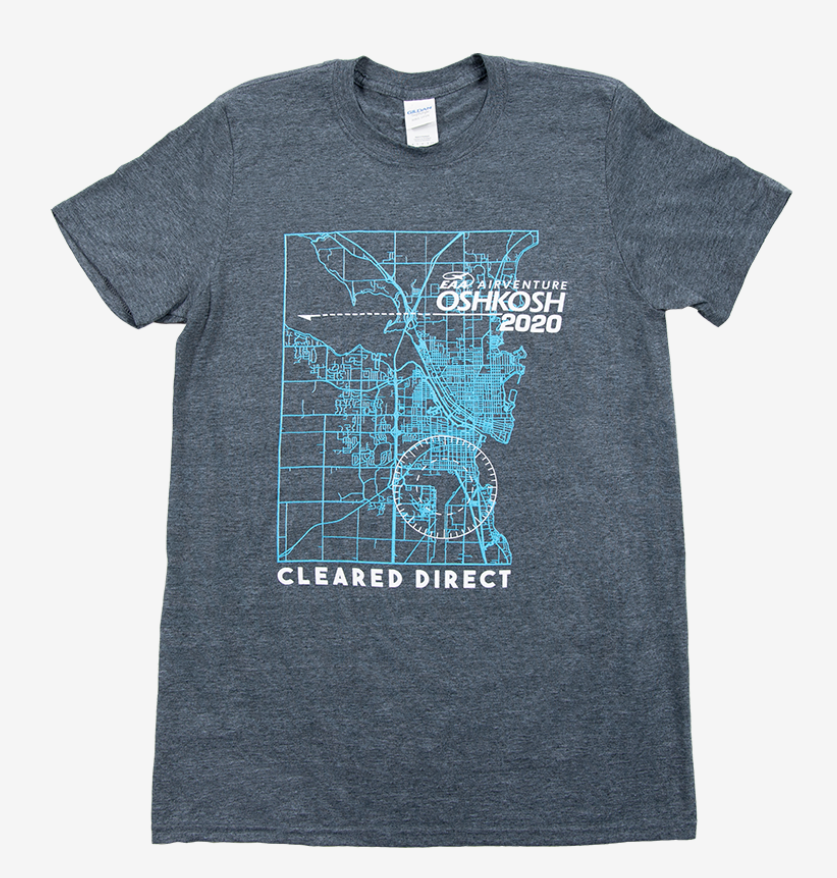 Admittedly, Covid-19 is targeting the general aviation demographic. Of the 316 people killed by the evil virus in Wisconsin, the largest cluster is among those 90+: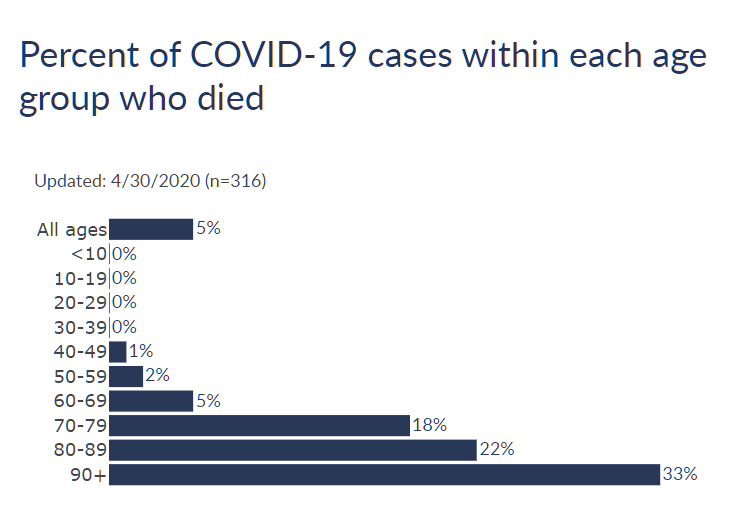 Ninety is unfortunately close to the median age of single-engine piston aircraft pilots and perhaps younger than the expected age at completion of a homebuilt project…
Related: