Schools are reopening in Holland today (Reuters), but not in a Swedish business-as-usual manner. Children will be separated by walls of plastic.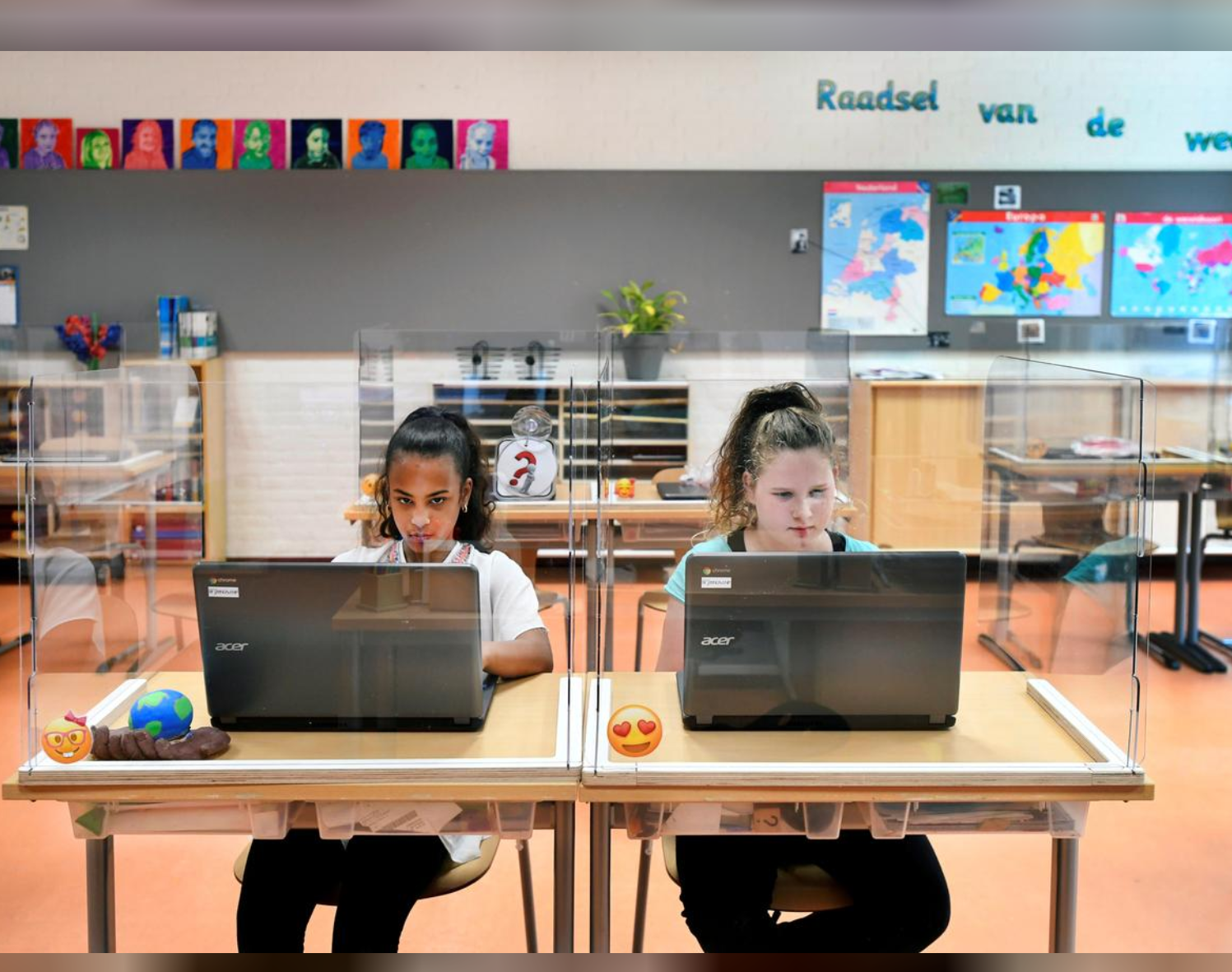 Shops and businesses in the Netherlands never closed and my Dutch friend said that the general population hadn't wanted schools to close, but "the teachers are in a union and they knew they'd get paid even if they didn't work, so of course they immediately refused to work."
What was his take on the continued lockdown in the U.S.? "All of the rights that Americans fought and died in multiple wars to defend, they gave up in one governor's press conference."
Where does Holland fit into the death-rate-so-far competition? About the same as Sweden, which continued to run schools and restaurants, and therefore less than half the death rate of my home state of Massachusetts (but more than the U.S. overall):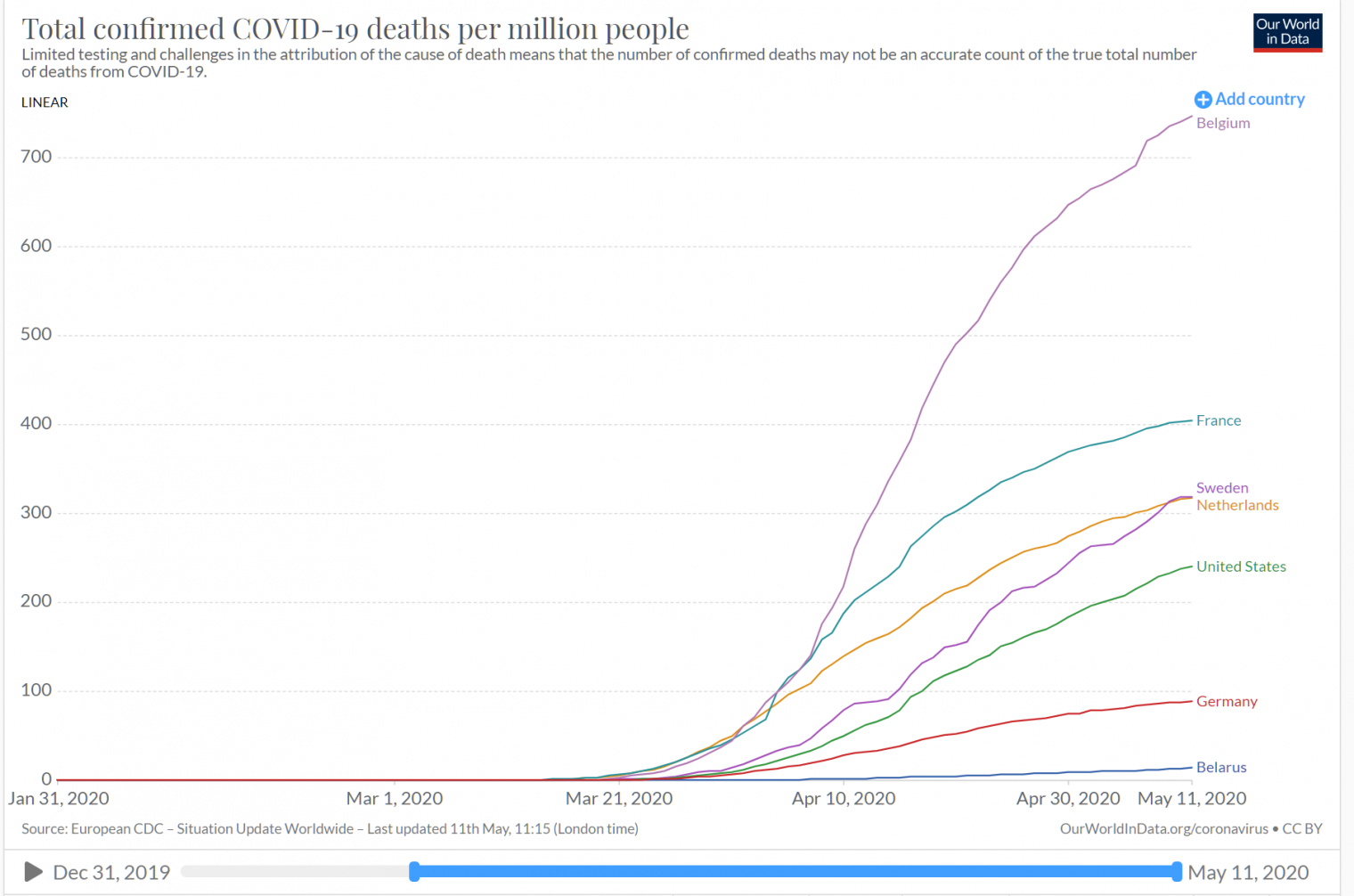 How about a moving average of recent deaths?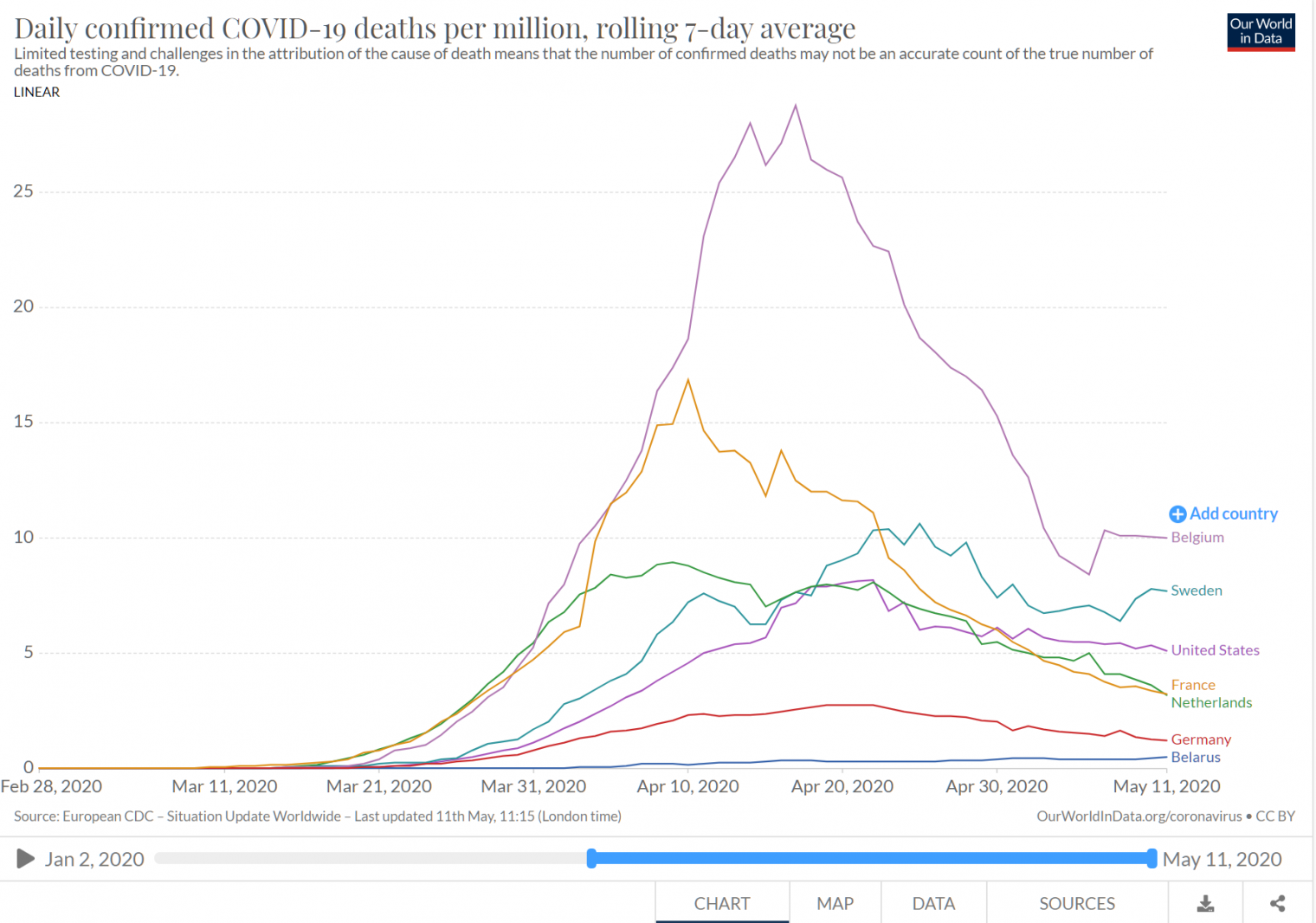 What about other businesses? From Bloomberg:
Restaurants, bars and movie theaters will be allowed reopen starting June 1, with restrictions to comply with the "1.5 meter society" which will remain in place for the foreseeable future, Prime Minister Mark Rutte told reporters at a televised briefing in The Hague on Wednesday. Prostitution, which is legal in the Netherlands, is allowed restart on Sept. 1 according to the current time line.
(Due to the border closure, workers in the Dutch sex industry cannot simply spend the summer in the U.S. and return home with a developing annuity (see "American Child Support Profits Without an American Child"))
Given that the Dutch continued to meet in shops, in public squares, and at work, how is it possible that the coronavirus hasn't already reached nearly everyone who is susceptible? Presumably they are expecting a second wave if they reopen restaurants tomorrow, but why is June 1 any better?
Related:
May 2: "Wear a mask if you want to, says Dutch prime minister": 'Everyone can do what they like, this is a free country,' he said. 'But there are risks and if you use them incorrectly, they can actually help spread the virus.'
starting June 1: "Since public transport will probably become busier around 1 June, it will be more difficult to stay 1.5 metres apart. It will also be impossible to carry out a preliminary risk check. That is why everyone travelling on public transport will be required to wear a non-medical face mask to protect others."