"White Brandeis Dean Kate Slater posts epic critical race theory rant: 'I hate whiteness'" (New York Post):
A white Brandeis University administrator defended critical race theory in a social media post that included how she hated "whiteness."

"Yes, all white people are racist in that all white people have been conditioned in a society where one's racial identity determines life experiences/outcomes and whiteness is the norm and default," Kate Slater, assistant dean of Graduate Student Affairs, posted on Instagram.

"That includes me!" added Slater, who describes herself on her personal website as a white anti-racist scholar and educator.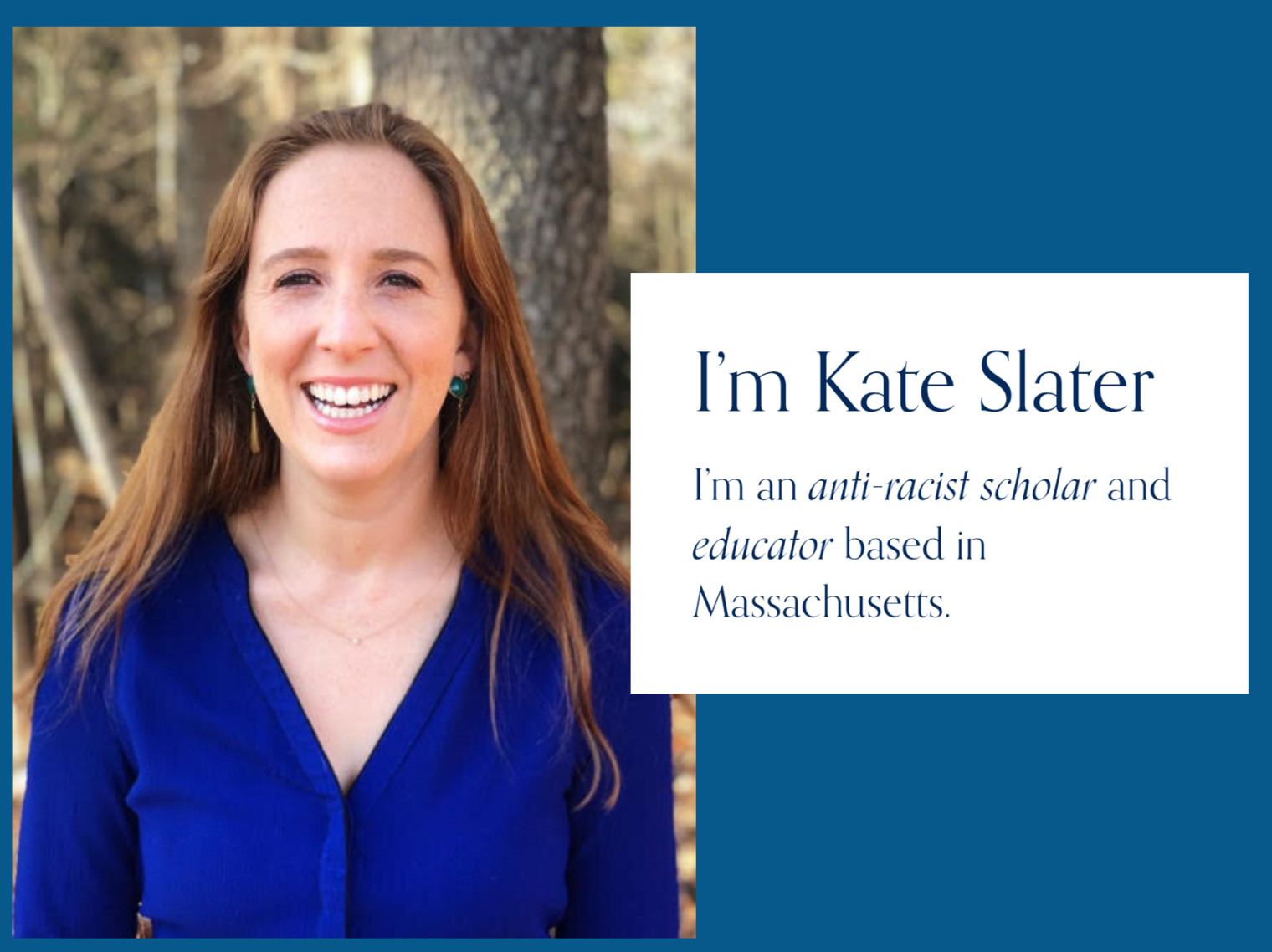 From kateslater.com:
Previously, she was the Associate Director & Manager of Programs at the Institute for Recruitment of Teachers, a nonprofit that promotes racial equity in the American educational sector. She is also a lecturer at the University of New Hampshire for the course Teaching Race, which explores the history of race and racism in America. Her doctoral research centers the experiences of underrepresented minorities students in higher education, and in particular, at predominantly White institutions.

I believe that a core pillar of racial justice work is the redistribution of resources to people of color. I donate 75% of all facilitation / training / writing fees to individuals, nonprofits, and mutual aid organizations that focus on the uplift of BIPOC communities.
Wouldn't "the experiences of underrepresented minorities students in higher education" be improved if they could see administrators who looked like them? And wouldn't "the uplift of BIPOC communities" be greater if Dr. Slater resigned and let the Brandeis bureaucrats replace her with a BIPOC?
It makes sense to me that there are white saviors. But white savior was not traditionally a paid role. I don't understand how there can white saviors who say that they're passionate about improving equity as measured by skin color and who simultaneously collect a paycheck that rightfully belongs to a person with darker skin.
Along the same lines, the Maskachusetts Senator Ed Markey, an old white guy, claims to be somehow an advocate for women and people of color. From March 8, 2020:
Gender based discrimination impacts all aspects of a woman's life from the personal to the professional and the political. We will fight for social and economic justice and guarantee women's rights and autonomy
Women still make 77 cents on average to a man's dollar. Black women make 63 cents to a white man's dollar. Latinas make 53 cents to a white man's dollar. If we closed the gender pay gap, we could cut the poverty rate for working women and their families in half.
Women hold fewer than 25% of seats in Congress. And even though a record number of women ran for the presidency this year, we still have yet to elect our first female president.
From September 1, 2020:
Racial justice means dismantling the systemic and structural racism that is killing communities of color, and listening to and fighting alongside these communities to achieve true dignity and justice for all.
He says that he wants to "[dismantle] systemic and structural racism" and help Latinas and Black women earn more. Wouldn't the most obvious first step be for him to resign on condition that Governor Baker appoint a Latina or Black woman to replace him?
Finally, let's consider one of the oldest and whitest white saviors… Joe Biden. "Joe Biden Calls For U.S. To 'Root Out Systemic Racism' In Speech To Congress" (HuffPost April 28, 2021), for example. He also says that he wants to "empower women" (campaign site). Shouldn't he resign in favor of Kamala Harris, who identifies as a woman of color?