Previous looks at estimating Covid death risk from insurance rates:
From Canada:
Canadian life and health insurers paid $154 million last year in individual and group life insurance claims from deaths related to Covid-19, an industry group says.

The latest statistics published on Tuesday by the Canadian Life and Health Insurance Association (CLHIA) include details about benefit payouts related to the pandemic, as well as premium growth in life insurance and annuities.

An additional $150 million in disability claims was paid in 2020 above projections to support recovering workers.

Overall, the insurers paid $14.3 billion in life insurance benefits in 2020, $36.6 billion in health insurance benefits, and $46.2 billion in retirement benefits, the report said.
So the Covid-related death claims were 1 percent of the total in a county that had, in 2020, about 40 percent of the Covid-tagged death rate compared to the U.S.: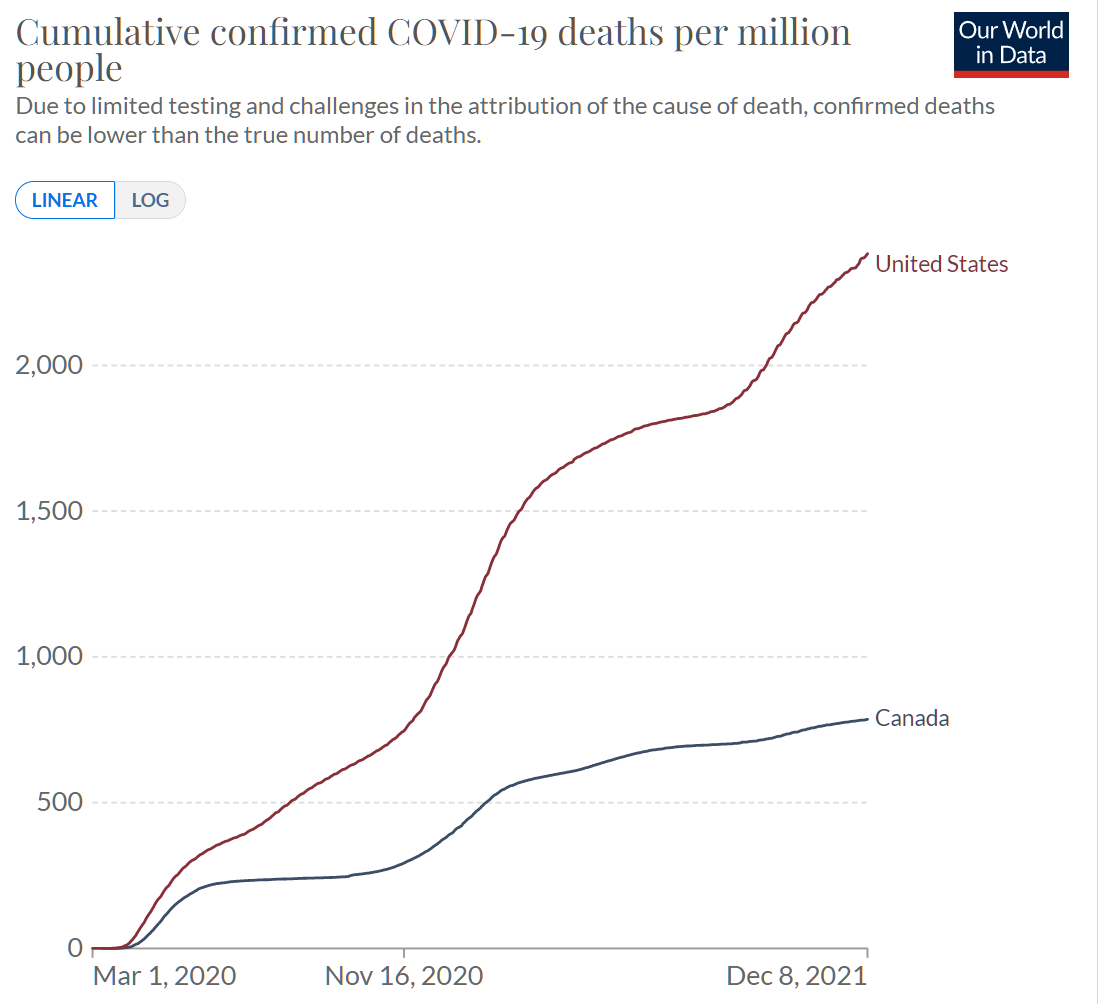 What about the overall increase in payouts in Canada? The same publication says that 2019 payments were $12.1 billion. That's an 18 percent increase and, therefore, payouts went up by 17 percent for non-Covid reasons in 2020. Perhaps simply due to a big sales push 40 or 50 years ago?
Today's Wall Street Journal includes "Covid Spurs Biggest Rise in Life-Insurance Payouts in a Century":
Death-benefit payments rose 15.4% in 2020 to $90.43 billion, mostly due to the pandemic, according to the American Council of Life Insurers. In 1918, payments surged 41%.
If we dig a little deeper, the article shows us year-to-year percentage changes. What happened in previous "surge years"? In 2015, payouts were up by 9.5%. In 1994, they were up by 13.1%. What was the great wave of death that swept the U.S. in 1994?
It looks as though 2019 was an unusually great year for life insurance companies (except those that sell a lot of annuities!). Payouts went down 1.7% despite population growth.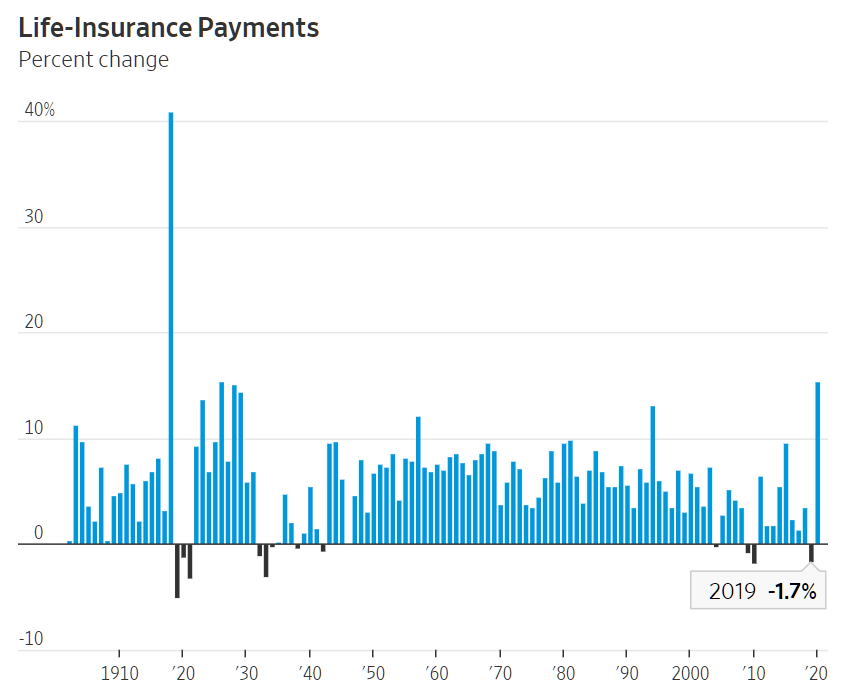 If we believe the Canadian data, adjusted for America's higher Covid-tagged death rate, only about 2.5% percent of the 15.4% bump can be due to Covid. That would leave us with about 13% as the non-Covid increase, similar to the 1994 surge, and less than the 17% non-Covid increase that was experienced by Canadian life insurers.
Related: