Engadget has a table comparing the latest iPhone 6s Plus with the previous generation iPhone 6 Plus. It looks at first glance as though the new camera is actually worse for most practical purposes.
Old: 8MP iSight, f/2.2, 1.5µm pixel size, Optical Image Stabilization [OIS]
New: 12MP iSight, f/2.2, 1.22µm pixel size
For low-light photography, the lack of OIS is crippling (an important reason for anyone serious about photography to get the Plus rather than the Zoolander-sized iPhone).
The official Apple page, however, makes it clear that this important feature has not been removed in the latest generation of the big phones.
I do wonder about the low-light performance of this latest-and-greatest device. The pixel size of 1.22µm compares unfavorably to 6.25µm in the Canon 5D Mark III, sort of a standard for good low-light performance. A Sony A7R II has a pixel size of about4.5µm. Apple seems to have better camera software than anyone else but they can't rewrite the laws of physics/CMOS.
The new phones will do 4K video, but should still photographers be camping out in line for this latest Apple device?
[Gratuitous Golden Retriever image from what is now my legacy iPhone 6 Plus: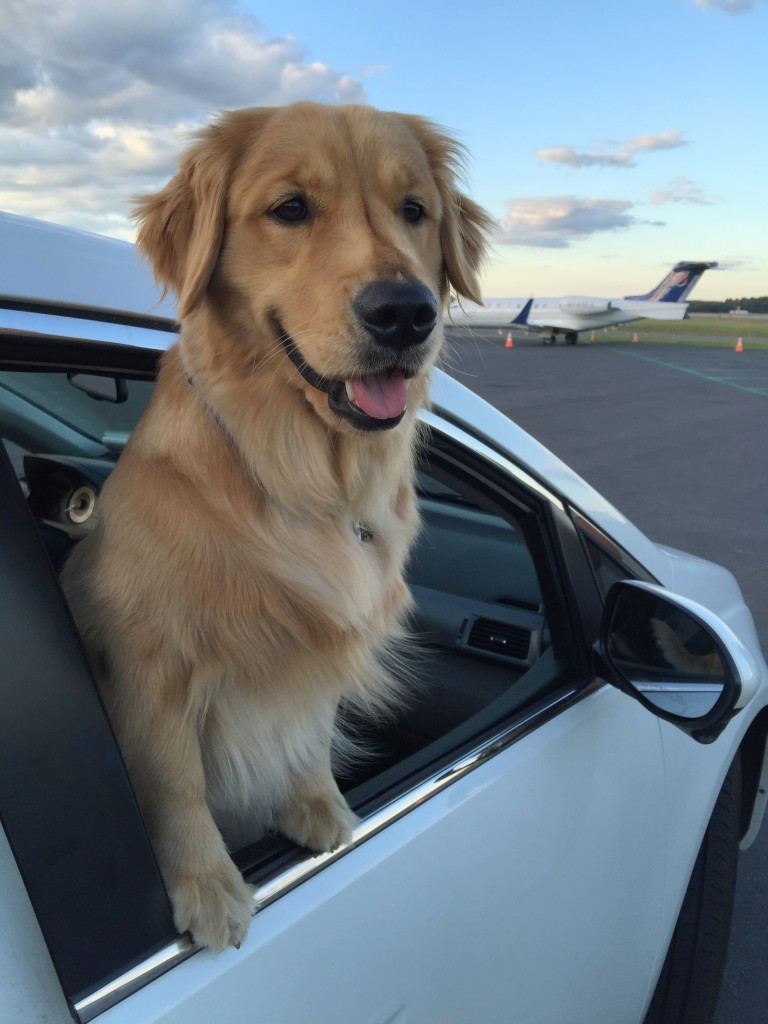 ]