Some photos from the Blue Angels show at the Reno Air Races: with Google (until they decide to kill Photos the way that they killed Picasa?)
[Tech details: the now-discredited Canon 5D Mark III (we all need a Mark IV!) and the 200-400/4 zoom lens with built-in teleconverter. Incompetence papered over with motor drive and cropping in Picasa. It was a real pleasure to return to the Canon user interface after a multi-year sojourn in the Sony wilderness. On the other hand when it was time to capture a little video I said to myself "How come I can't see the video in the viewfinder (optical) or on the rear screen (washed out by the sun)?"]
Separately, for those who wanted to see where tax dollars go to die, the Air Force brought a couple of F-35 fighter jets there.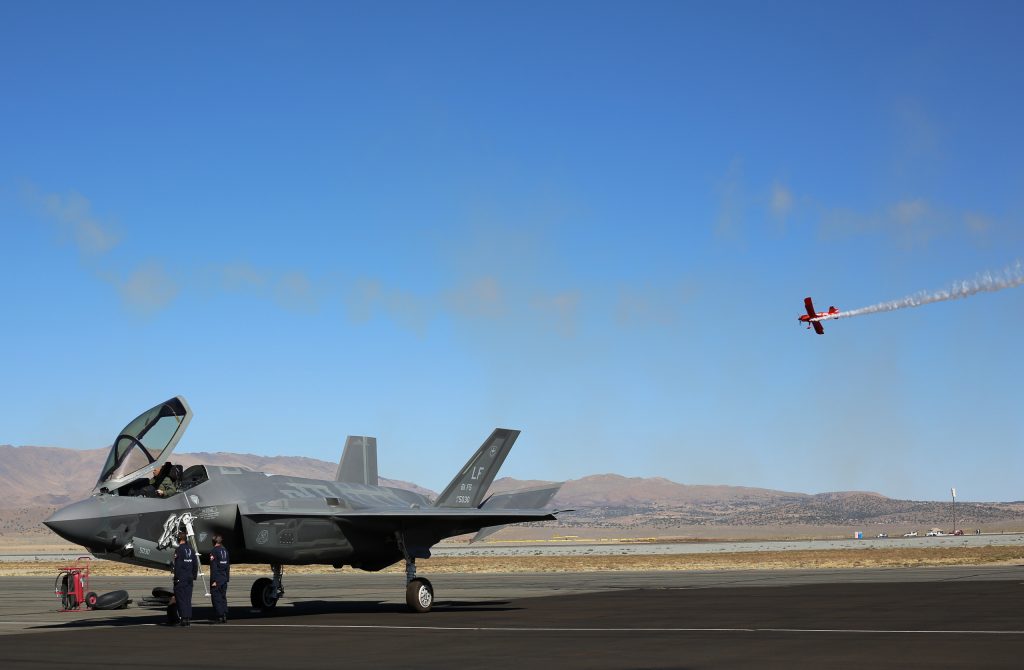 Watching the Blue Angels it occurred to me that few people would say "Wow, we need to spend $400 billion on some new fighter jets because these F-18s aren't very maneuverable."
I had an off-the-record talk with a couple of Air Force guys. They couldn't come up with a scenario in which any fighter is useful other than a hot war with China or Russia: "We're dropping bombs from F-15s just because we needed to give them something to do." But we need the F-35 for dogfights? "No. The F-35 is the everyday fighter. You send out 30 and hope that 20 come back. The F-22 goes out, kills 30 bad guys, and comes back before the enemy knows it was there." Why don't we just have F-22s and the older fighters then? "They shut down production of the F-22 because the F-35 was just around the corner and was going to be a lot cheaper. Now the F-35 is the same price and it would be too expensive to restart the production line for the F-22."
Complicating matters is the fact that the old planes have a limited airframe life, e.g., 6000 hours for an F-18. So we can't just run the old ones forever like we do with transports and bombers, at least not without a lot of inspections and perhaps strengthening.
The Air Force guys described new software (Automatic Ground Collision Avoidance System) added to the F-16 fighter jet that will save the airplane from pilot error or incapacitation (article/video). If we assume that human-piloted fighter planes do have a future (i.e., that the aerial battlefield will not belong to a swarm of inexpensive drones), I'm wondering if it wouldn't have been smarter to spend $400 billion on software to assist human pilots in the existing airframes.