There is no better contrast than going to Art Basel before getting on a cruise ship.
The venue in the U.S. is adjacent to Miami's Holocaust Memorial: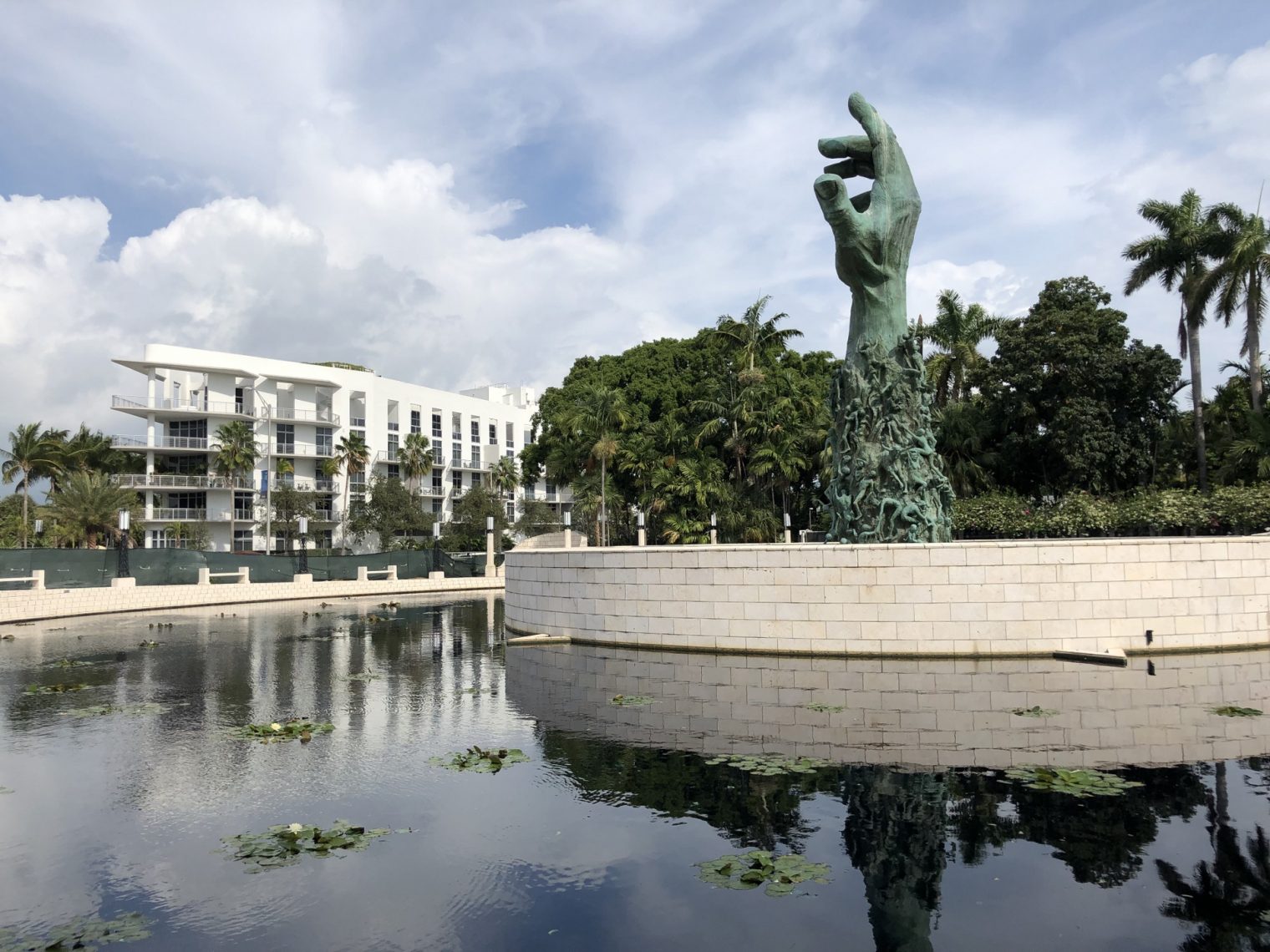 A Swiss bank is a sponsor, but they're not interested in money per se. It is more about "women are who making a difference and those who are helping to rectify imbalance across all industries":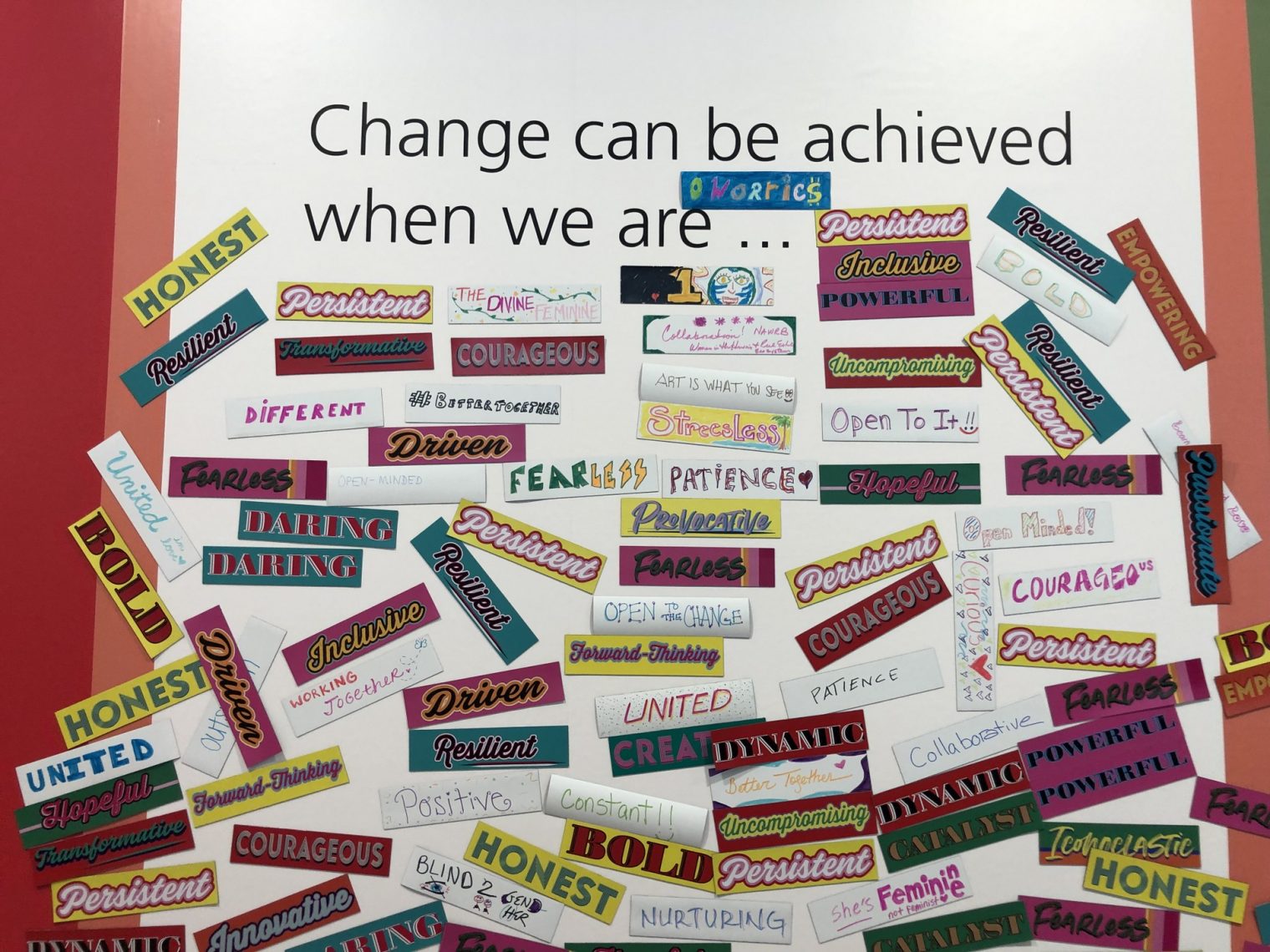 A one-day ticket is $60. There is no discount for identifying as female.
Each gallery has its own section of the convention center floor. Just as in a traditional art gallery, a slender person sits typing at a computer and ignores customers. (There is an episode of Absolutely Fabulous in which Edina tells a snobby art gallery clerk something like "drop the attitude; you work in a shop.")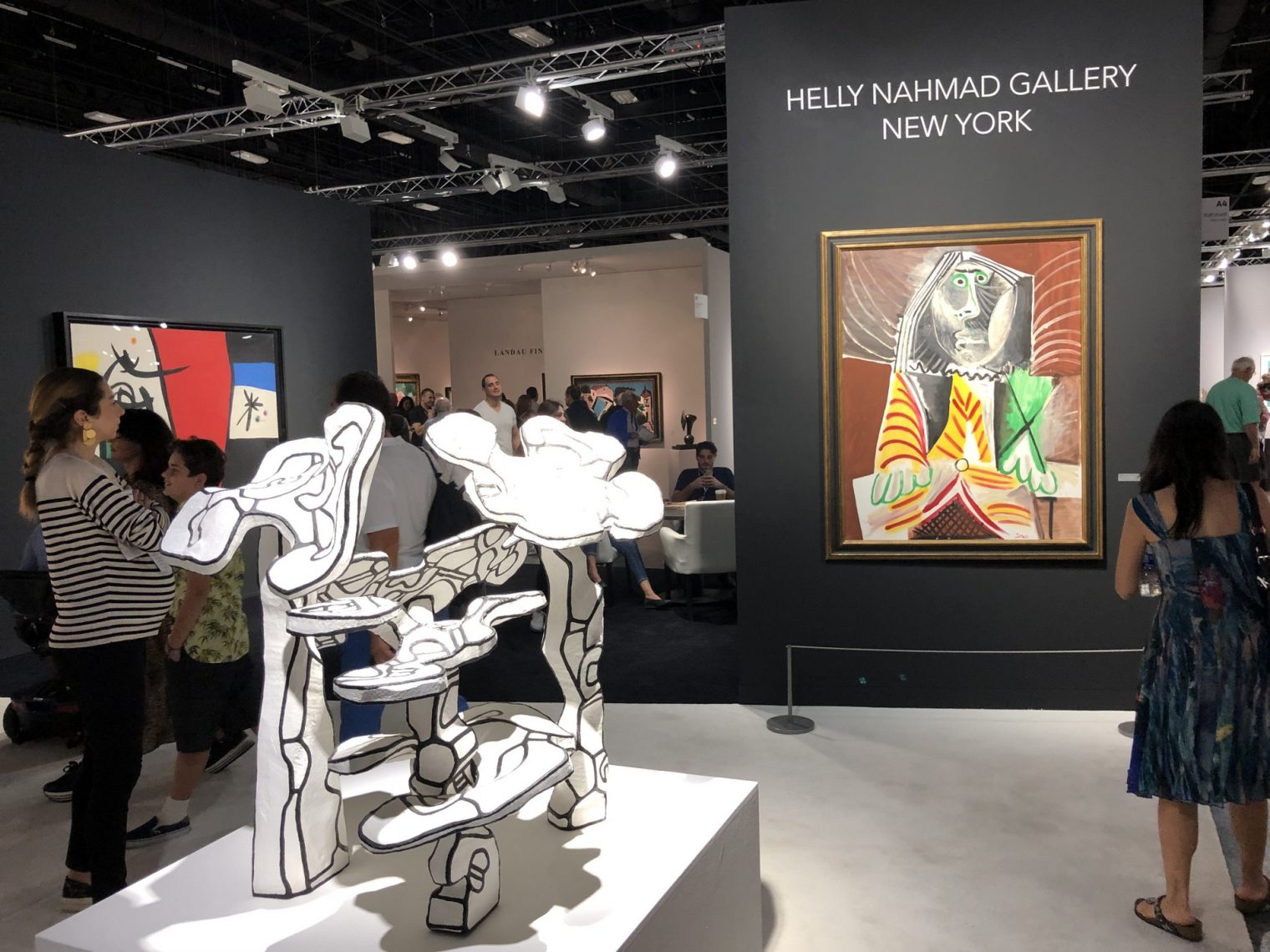 David Shrigley describes our house (except for the "large" and "fancy" parts):
Ai Weiwei is not impressed with the World's Greatest Democracy (this was pre-Trump!):
Success does not require spending a lot on art supplies:
Service animals get more unusual every year:
Do not let the kids pack up for your cruise:
The motivation you've been needing for that standing desk:
Best-dressed visitor:
Important Hanukkah public service safety message:
They didn't have enough neon to spell "rainforest":
If you missed Burning Man, David Batchelor has you covered with LED sculpture:
Some airspeed and attitude issues in Matthew Brannon's Huey:
Why isn't the global douchebag circuit dominated by folks wearing Art Basel T-shirts? There is no gift shop! Taschen, however, operates an awesome shop with books that you wouldn't have seen even if Amazon hadn't killed your local bookstore. A large-format Hockney celebration and a book of Ferrari photos encased in a mock Ferrari engine ($30,000 complete with exhaust pipe stand, but sold out; the $6,000 engine-cover-only version remains available). Don't forget the white gloves: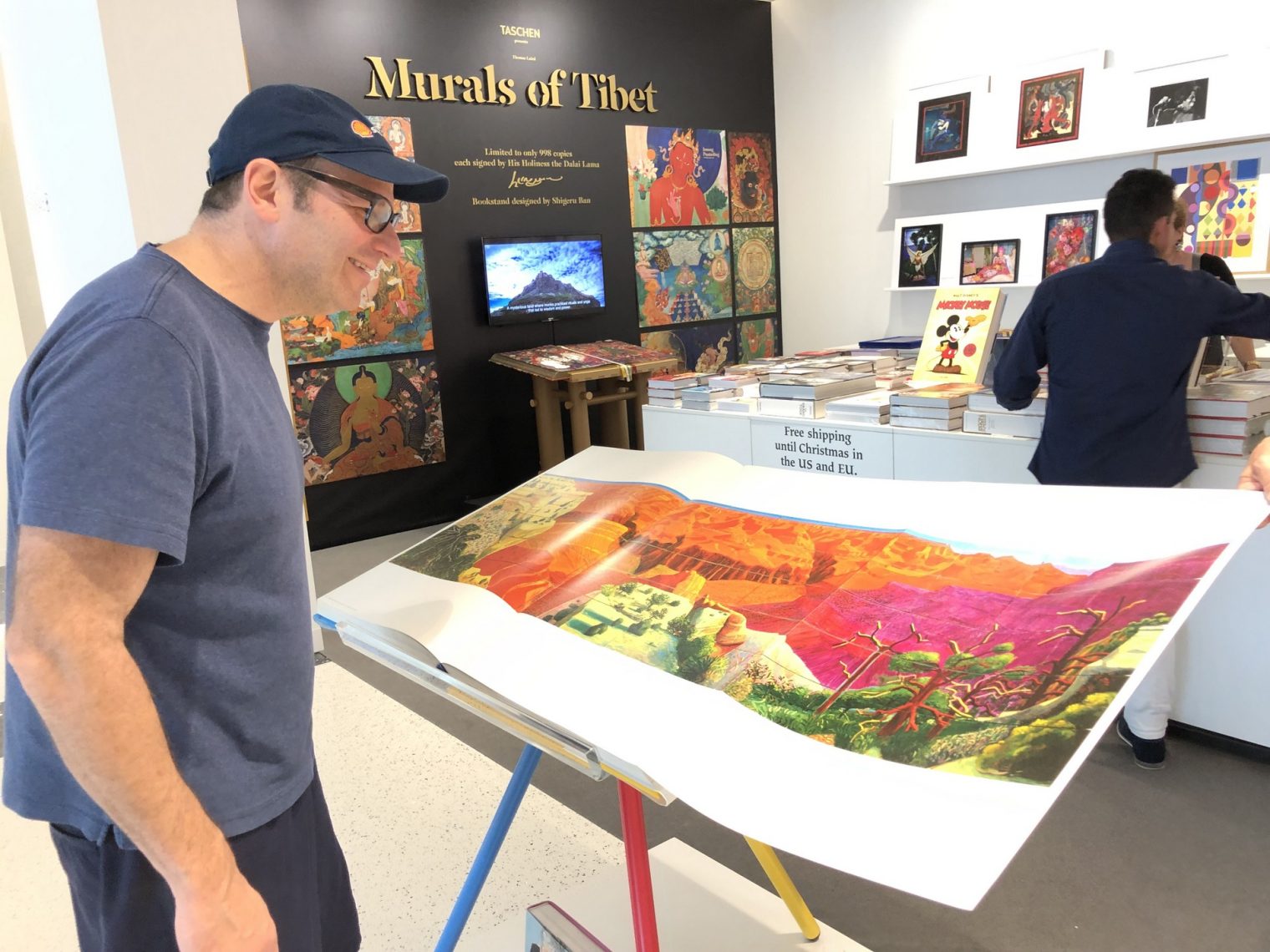 I would go back anytime!