Hurricane season is over so perhaps it is time to plan that Caribbean vacation. If you're curious to visit Cuba as a U.S. citizen, you can choose between going native (hotels) and just touching briefly at the edges via a cruise.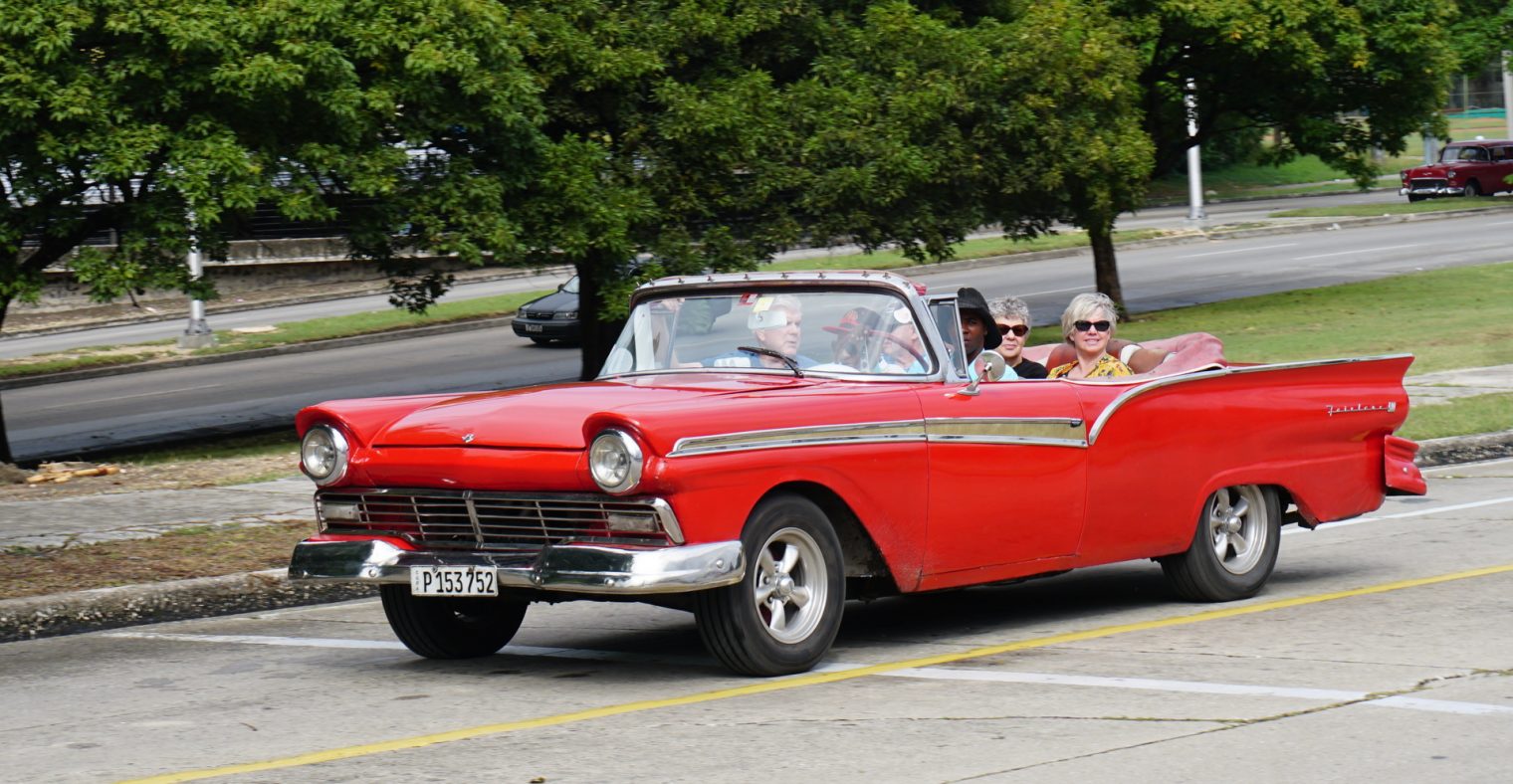 Based on my December cruise with Royal Caribbean on Empress of the Seas, here are some thoughts…
The cruise is way cheaper than any of the land-based options that I saw. The basic rooms with window were being marketed at $100/night per person, including food and entertainment. If you need to be connected, Internet is roughly $40 per room additional per night (two people, one phone and one laptop each; unfortunately it was not working consistently on our ship and in our room).
A lot of the fun of Cuba seems to happen after 9 or 10 pm. Some cruises will dock overnight in Havana or stay late (we departed at 1 am so that people could come back from scheduled shows), but if you're passionate about Cuban music the hotel option is probably best.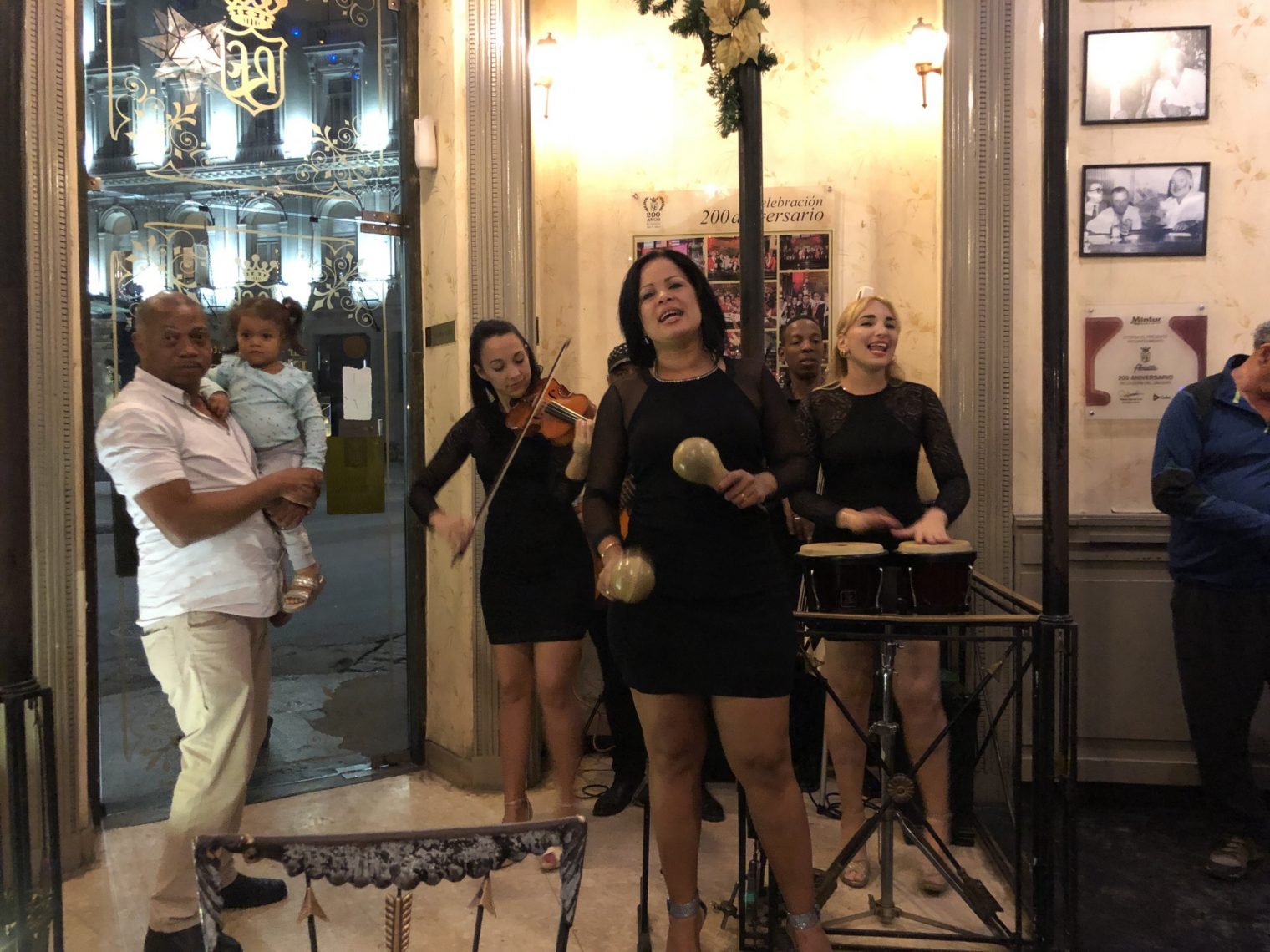 (Note that the cruise ship essentially becomes a temporary downtown hotel. The dock is smack up against the old city and a 5-minute walk from many of the liveliest tourist sections of town. See picture below.)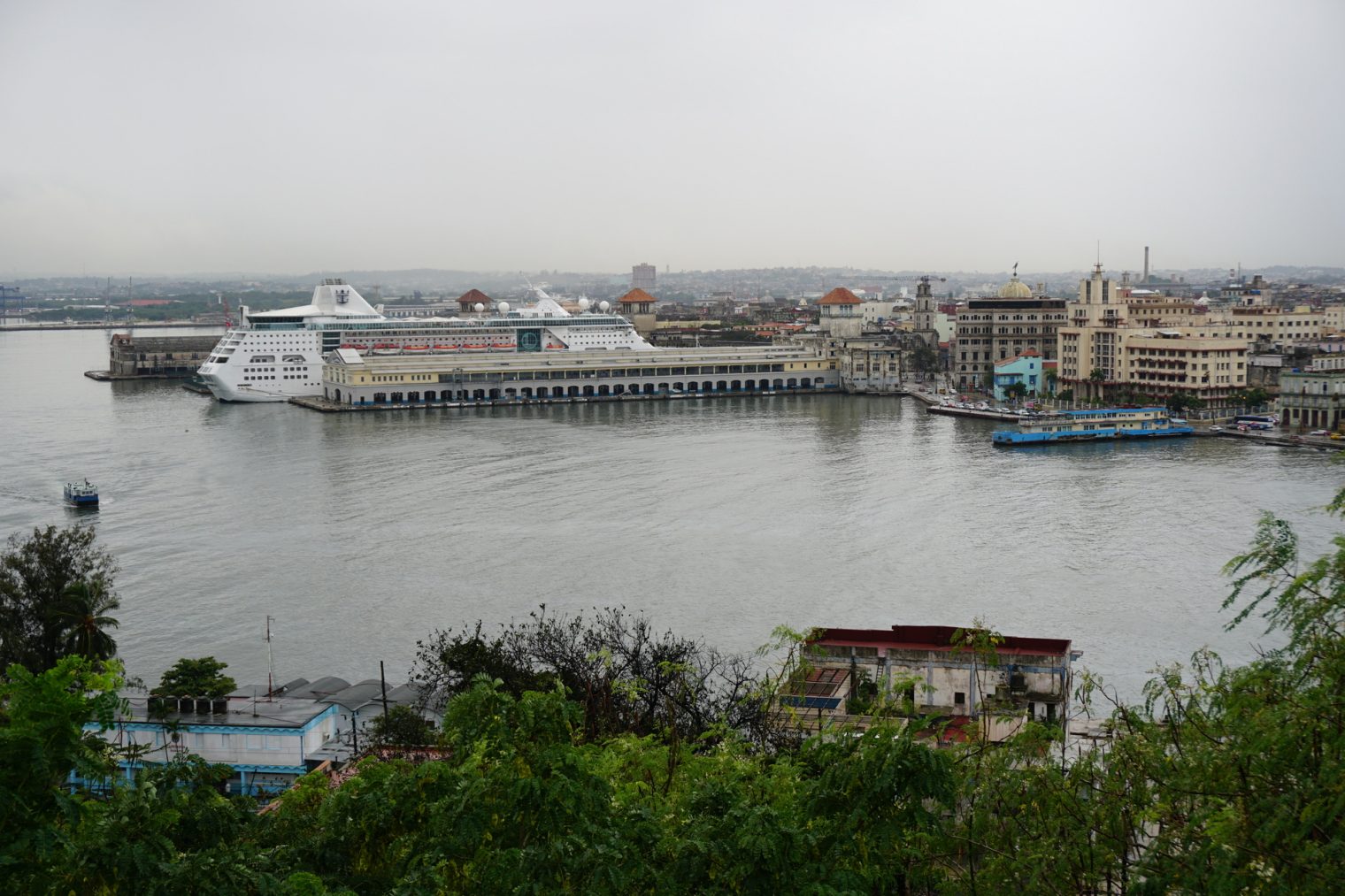 Cuban official salaries are low by US/EU/China standards, e.g., $60/month for a doctor or $20/month for a government job that requires a college degree (though keep in mind that they don't have to pay taxes or rent). A pedi-cab driver can charge $5 or $10 for a ride if a tourist isn't passionate about negotiation. A schoolteacher can substantially supplement her income with one night of, well, "work" with a tourist. Thus there is an entire industry of hustlers trying to persuade tourists to buy various things. Walking around Havana unescorted, a pair of male tourists will be saying "no, gracias" to offers of taxis, women, restaurant meals, and bars/shows every 30 seconds. A tour group out of a cruise ship, on the other hand, glides through this semi-official economy mostly unnoticed. Near the paddle-equipped guide and sporting a matching tour number sticker, the same two guys will be presented with an offer once every 10 minutes.
If you want to expend minimal dollars and zero effort to satisfy your curiosity regarding what life is like in Cuba and how socialism has worked out (recognizing that it hasn't truly been given a fair chance!), the good news is that a couple of all-day guided tours off a ship will suffice. Perhaps it is the demographic, but we didn't hear anyone on our ship saying "Boy, I wish we'd had three more days in Cuba to dig into the local experience." People were more likely to comment on the poverty and disrepair that they'd observed.