The government that says it is working to reduce inequality eliminates low-skill low-wage cashier jobs via touch-screen ordering kiosks… (Kennedy Space Center Visitor Complex cafeteria):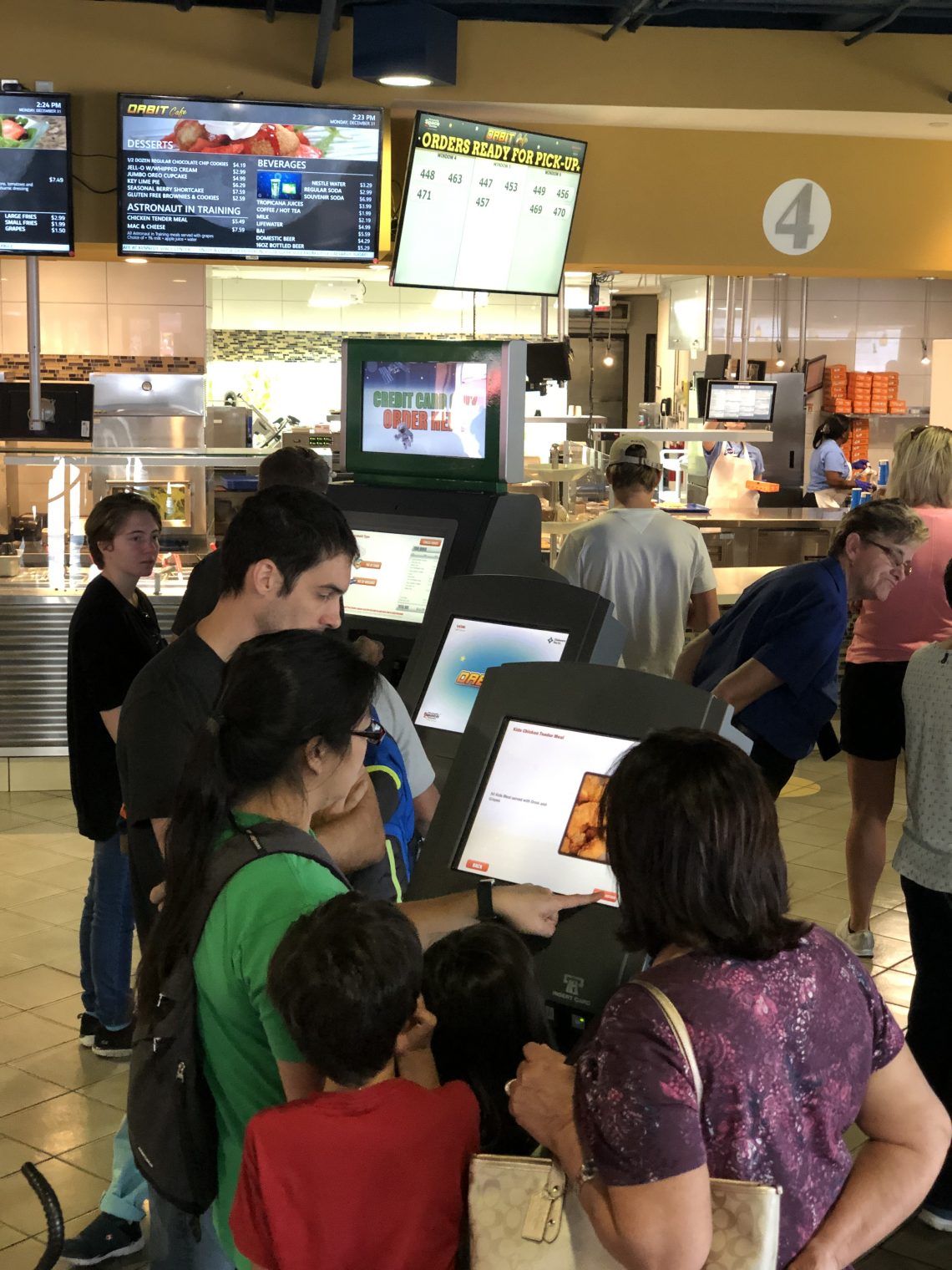 I posted this on Facebook and it attracted the following comment from a New York City resident:
I don't see a problem with eliminating jobs. Most jobs are going to be eliminated over the coming years including high paying white collar jobs. Eliminating jobs is simply accelerating a society with a guaranteed minimum income.
So it is okay if folks who want to work as cashiers can't get jobs and/or must accept lower wages (due to lower demand) for a period of some years because it will usher in the glorious future of guaranteed minimum income. (See https://philip.greenspun.com/blog/2016/11/30/long-term-effects-of-short-term-free-cash-guaranteed-minimum-income-experiments/ for how we actually did have guaranteed minimum income in the U.S. for a few years)