From the Boston Museum of Fine Arts: Rich American actors take on-camera speaking jobs from poor refugees.
Around the corner, Nan Goldin, who "immersed herself in urban subcultures and the LGBTQIA community" and is "a survivor of opioid addiction":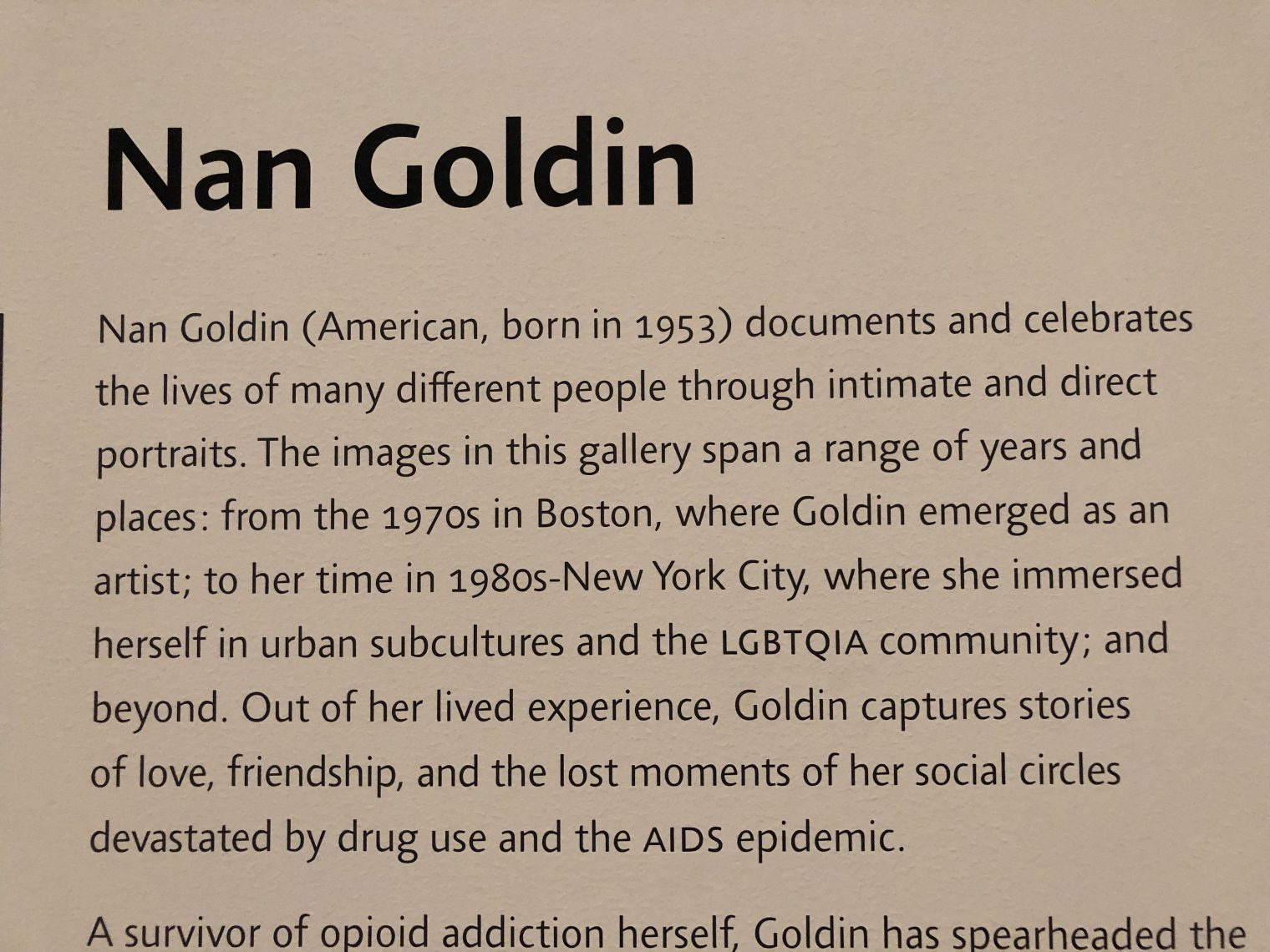 On the other hand, the museum will save whales from victimhood via straw-denial: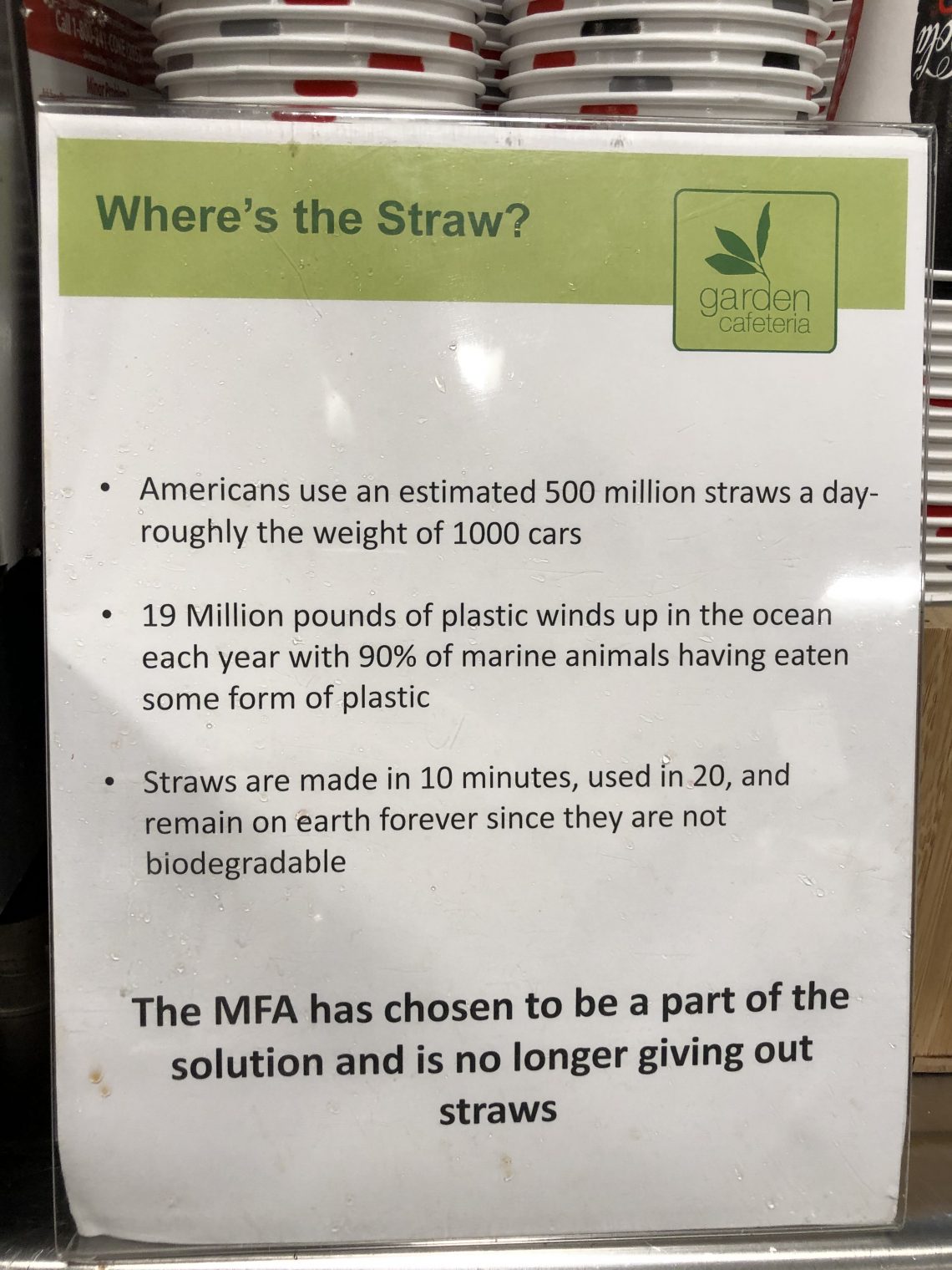 (They've chosen to be "part of the solution" in this liquid context, so they can't be accused of being part of the precipitate!)
How do things look down near the southern end of the East Coast? A few images from the Cummer Museum in Jacksonville:
How about in the center of our Great Nation (TM)? Our hotel in Arkansas featured a "Future is Female" art exhibit (T-shirt available for $38). The signs below discuss "the affirmation of the self" and the use of "Equal," "Powerful," and "Feminist" as "positive language" that will redefine viewers' reflections by subverting the "typical narrative".
The presumably well-meaning folks at the Crystal Bridges Museum of American Art demoted one of my personal favorites Louise Nevelson from "great artist" to "great female artist" by putting one of her sculptures into a female artist ghetto room placarded with a history timeline beginning in 1963. Nevelson was recognized with solo shows beginning in 1941 and was featured on the cover of Life in 1958; a 1971 NYT article describes her as a great sculptor, without limitation to her gender ID (also, that she divorced her husband and "refused any alimony, however, on the ground that to accept it would be immoral"). Right next to Nevelson, who was considered by NYT readers, at least, to be a "great artist" as of 1971, the curators have a sign in which Linda Nochlin, a non-artist academic, asks "Why have there been no great women artists?" (also from 1971)
The museum features a photo exhibit in which, to demonstrate their autonomy, women must comply with the photographer's instruction to pick a book by a female author (but did anyone verify that the authors of all 70ish chosen books continue to identify as "female"?).
Note that Jean-Paul Sartre's pet name for Simone de Beauvoir was "Beaver" (Guardian).