Here's the public Instagram feed of the teacher at a suburban Boston-area school (one of her thankless tasks is molding the 12-year-old mind of a friend's daughter who previously caused mayhem with a feigned nut allergy). The feed is primarily for communicating with her students and their parents and many of the items are titled "Homework" and contain instructions such as "Just answer the Part 1 Questions! Please DO NOT do the figurative language on the back!". Some non-homework material has made its way into the feed lately though…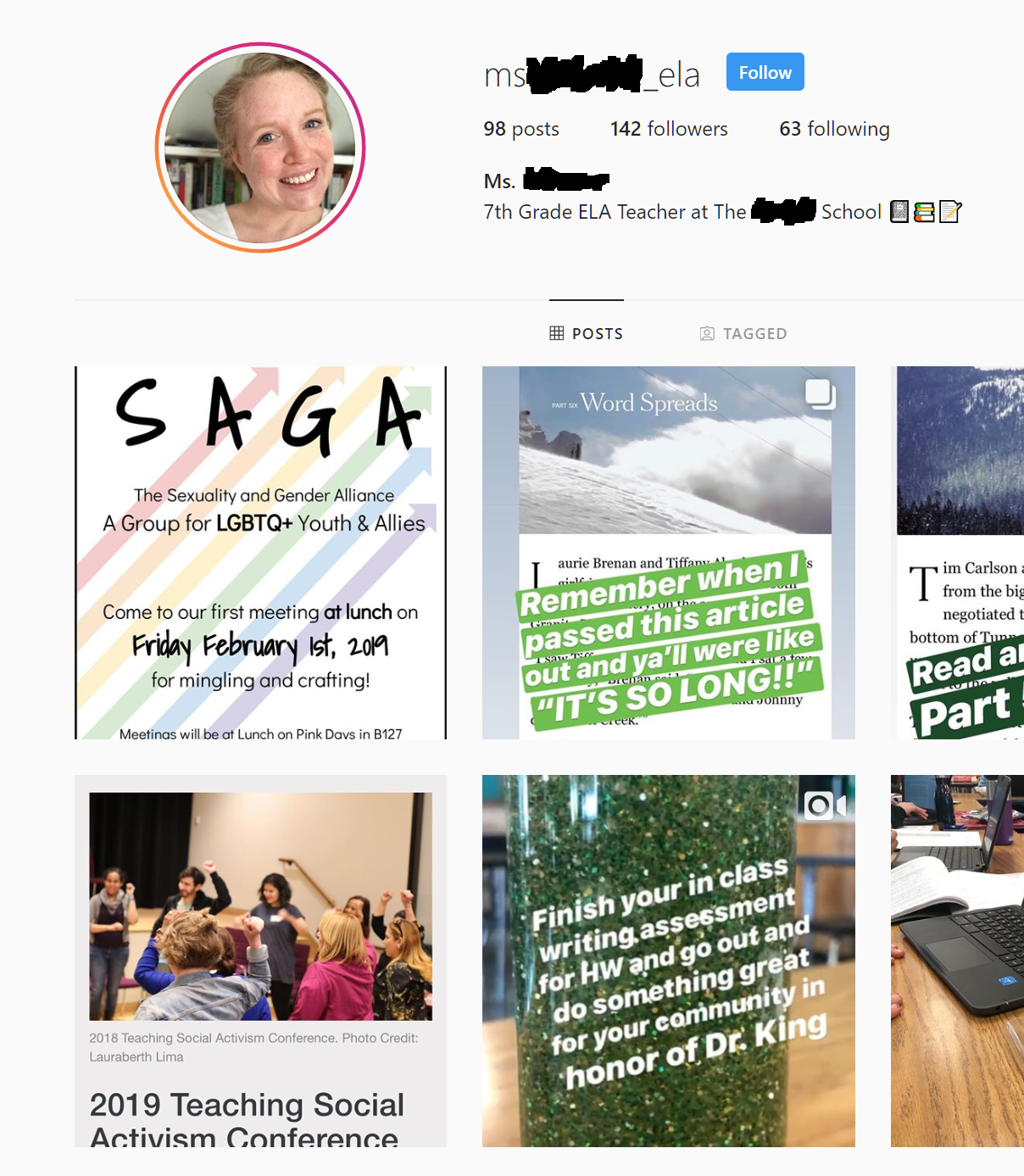 This public servant, whose union has ensured her a total comp of well over $100,000 per year (salary, benefits, and pension), has apparently attended a "Teaching Social Activism Conference". But with median hourly wage in Massachusetts down around $23 (was $22.81 in May 2017), or $46,000 per year on an annualized basis, can she credibly teach Social Activism? She and her union are directly acting to increase inequality by taking money from people who earn median wages to put it into the pockets of folks who earn above-median wages.
[The other parts of this feed are also interesting. The teacher exhorts her charges to "do something great for your community in honor of Dr. King". Yet she teaches in a nearly all-white suburb thanks to the miracle of two-acre zoning minimums. African Americans are welcome as long as they can afford $1 million for a vacant lot and $30,000/year in property tax on a completed house.
There is an LGBTQ+ meeting on "Pink Days" in a 7th grade classroom sponsored by the Sexuality and Gender Alliance. Where does that leave 12-year-olds who want to gather around the topics of sexuality and gender but don't identify as "LGBTQ+"? (maybe the "+" includes cisgender heterosexuals?)
Finally, the Instagram feed reveals that "Google Classroom" is heavily used. Americans will be Google users from cradle to grave? Will Google automatically flag K-12 heresy as a service to the young? An AI on a Google server will read one of the assigned essays on refugees and mark any passages in red that are not appropriately sympathetic and welcoming?]