Breaking news from the New York Times:
Newly obtained tax information reveals that from 1985 to 1994, Donald J. Trump's businesses were in far bleaker condition than was previously known.
My comment:
This is shocking news indeed. 1985-1994 were such great years to be in the real estate business for everyone else. (Except maybe for the 300 or so Savings and Loans that had to be shut down by the FDIC (costing taxpayers more than $100 billion) due to real estate loan losses. And also perhaps for the 1600+ banks that were closed, merged, or bailed out.)

How about a headline "As measured from market peak year to trough year, real estate investor performs poorly"?
I am desperate to see the Times publish an article with a headline of "If Trump loses only one or two more $billion, he will need to trade the family Boeing 757 in on a flight school Cirrus." I am ready with the photo illustration: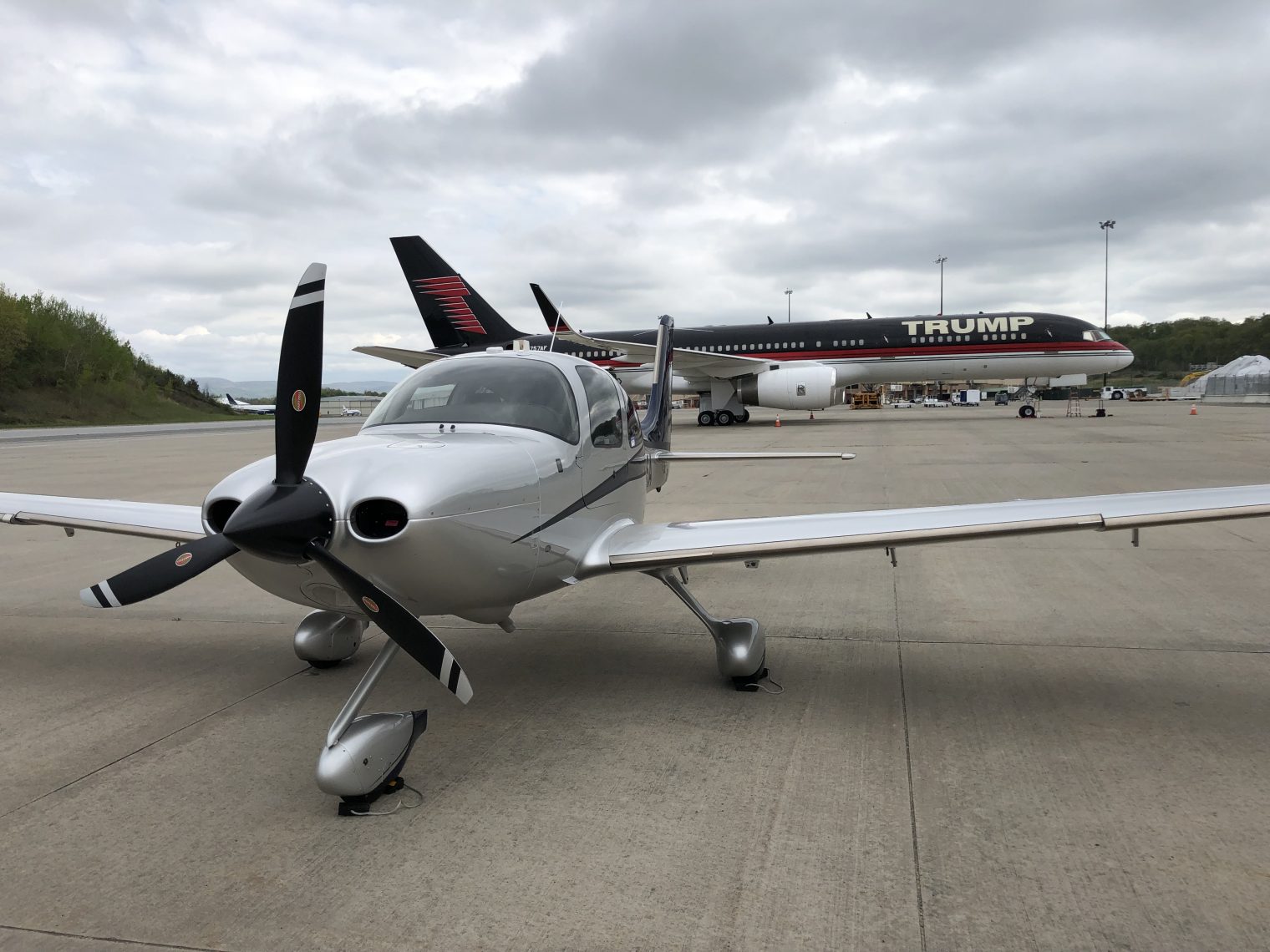 (Captured this weekend at KSWF on the way down to Washington, D.C. with an instrument flying student. Note blackface kit installed in case we needed landing clearance from Virginia Democrats at Dulles Airport. Also, if Trump is anti-Mexican, how come his base FBO was having a big Cinco de Mayo celebration?)
[The NYT article does not contain any information on how much money Donald Trump actually made or lost in any given year. It was previously reported that Trump was somehow able to deduct as business losses for himself money that had been put in by investors (i.e., he was able to deduct on his tax return far more than his actual cash losses). So the tax gains or losses aren't related to Trump's actual cash gains or losses.]