An afternoon in the Northeast, occasioned by a friend needing a ride from KBED to KSWF.
Over Bradley Field in the Cirrus SR20…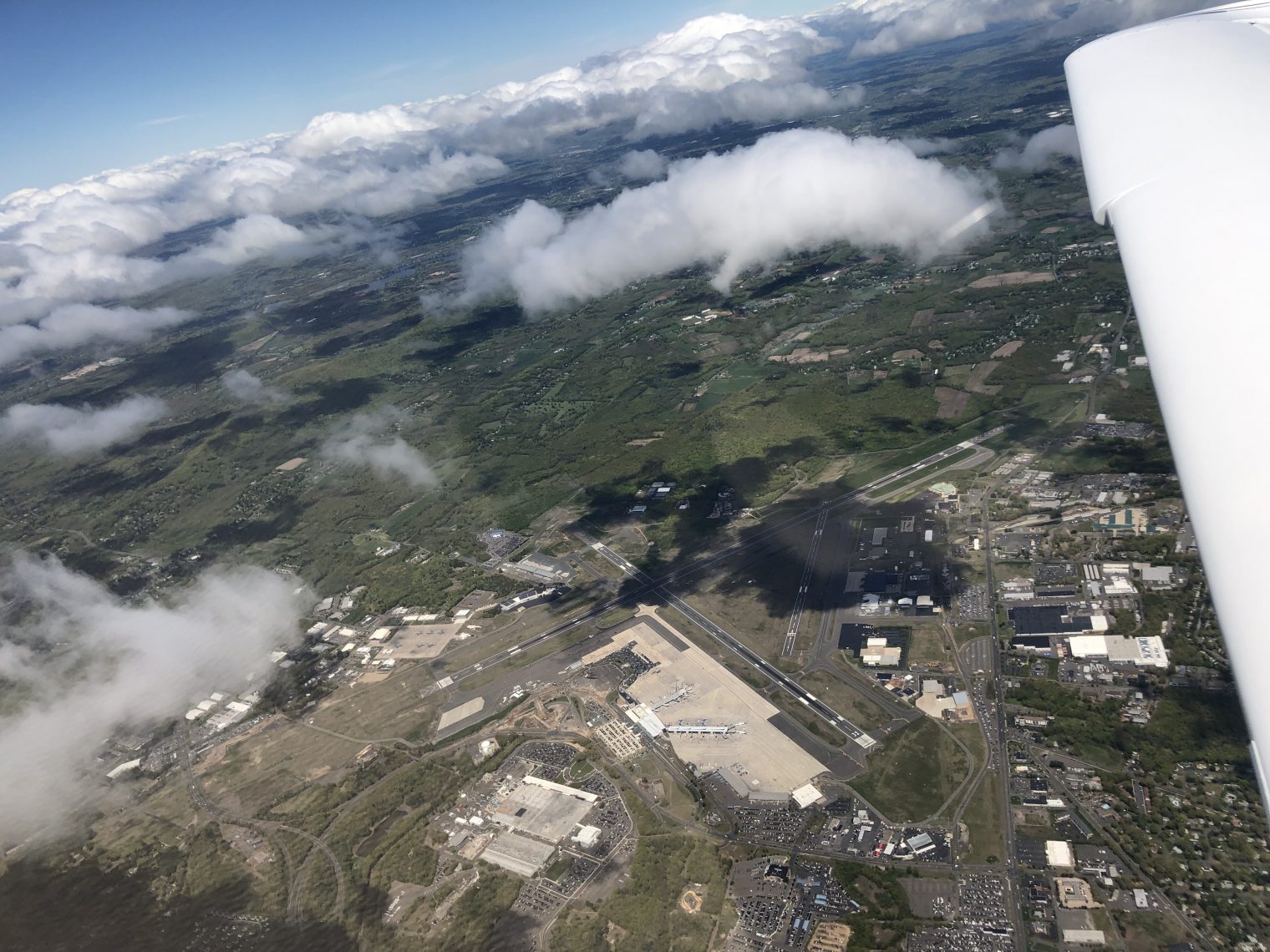 Parked in the family airplane area…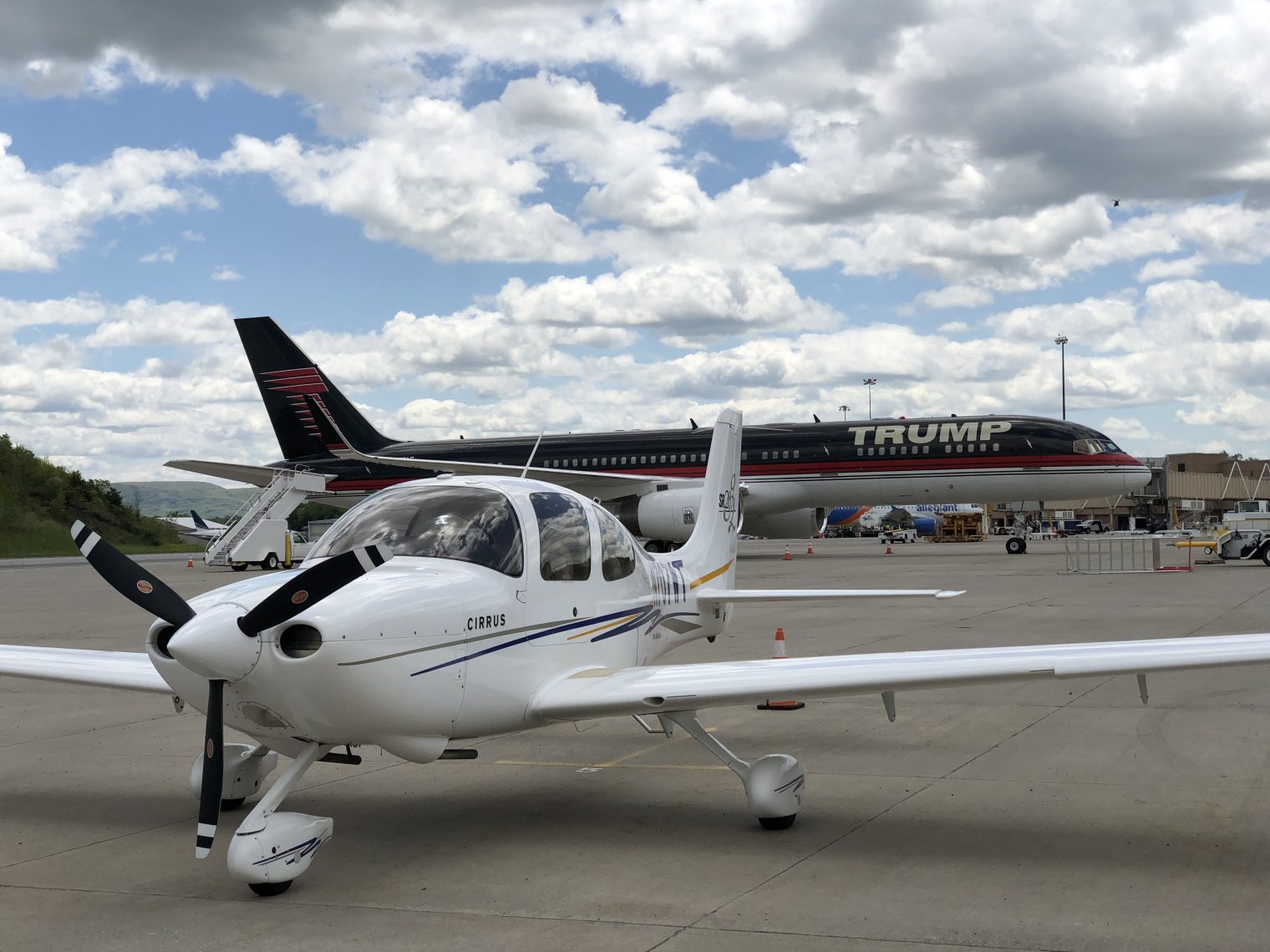 After a 13-minute ride in the crew car (Thanks, Signature!), the Storm King Art Center. (Note curved wall by Andy Goldsworthy and the all-glass ice cream sundae "folly" by Mark Dion.)
Learned something new about one of my favorite artists. Louise Nevelson sometimes used gold instead of black!
For the kids, another Mark Dion: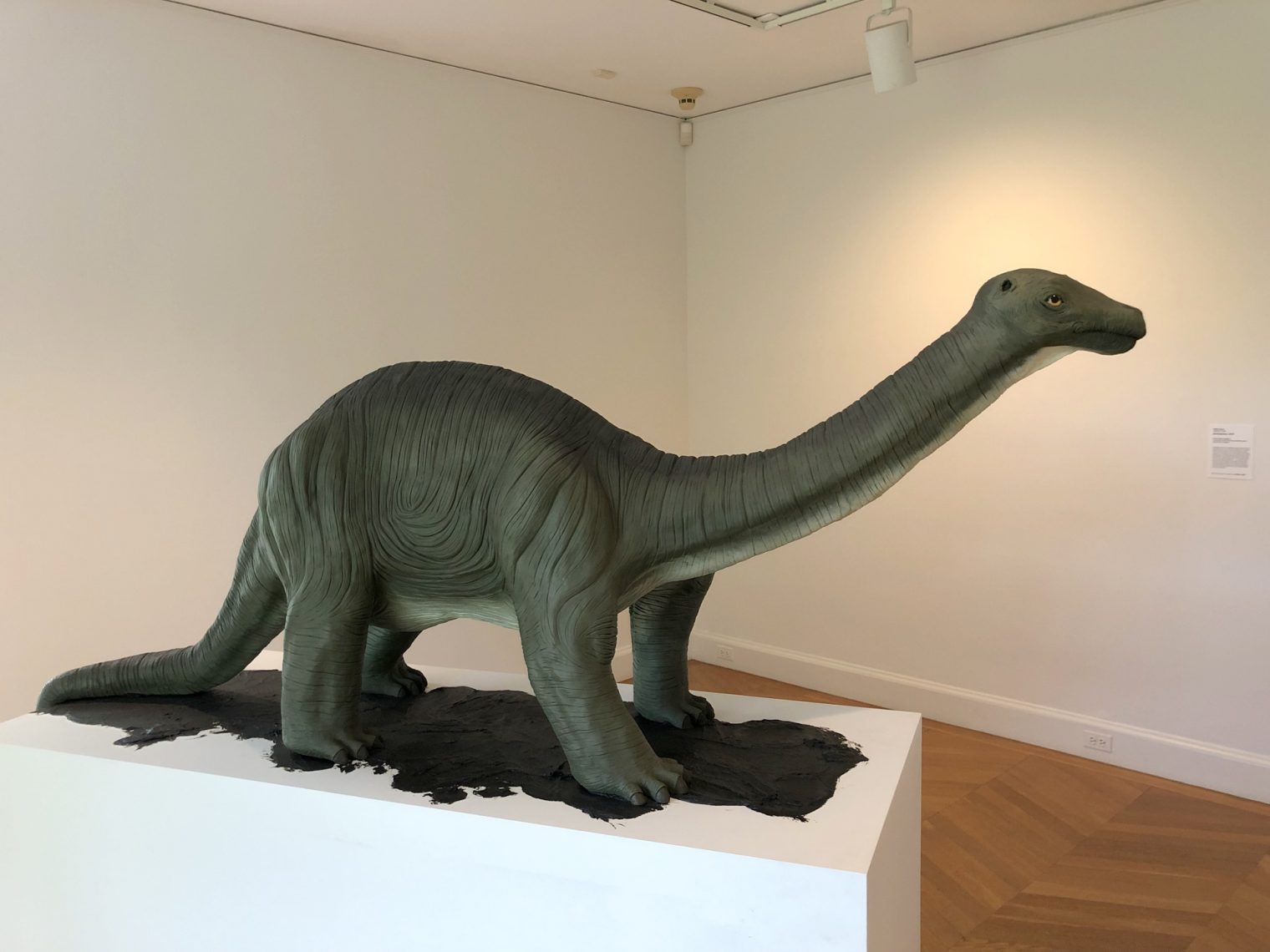 On to KOXC where a squadron of DC-3s are preparing to leave for Europe to commemorate the 75th anniversary of D-Day.
Then an easy flight home over Hartford, Connecticut: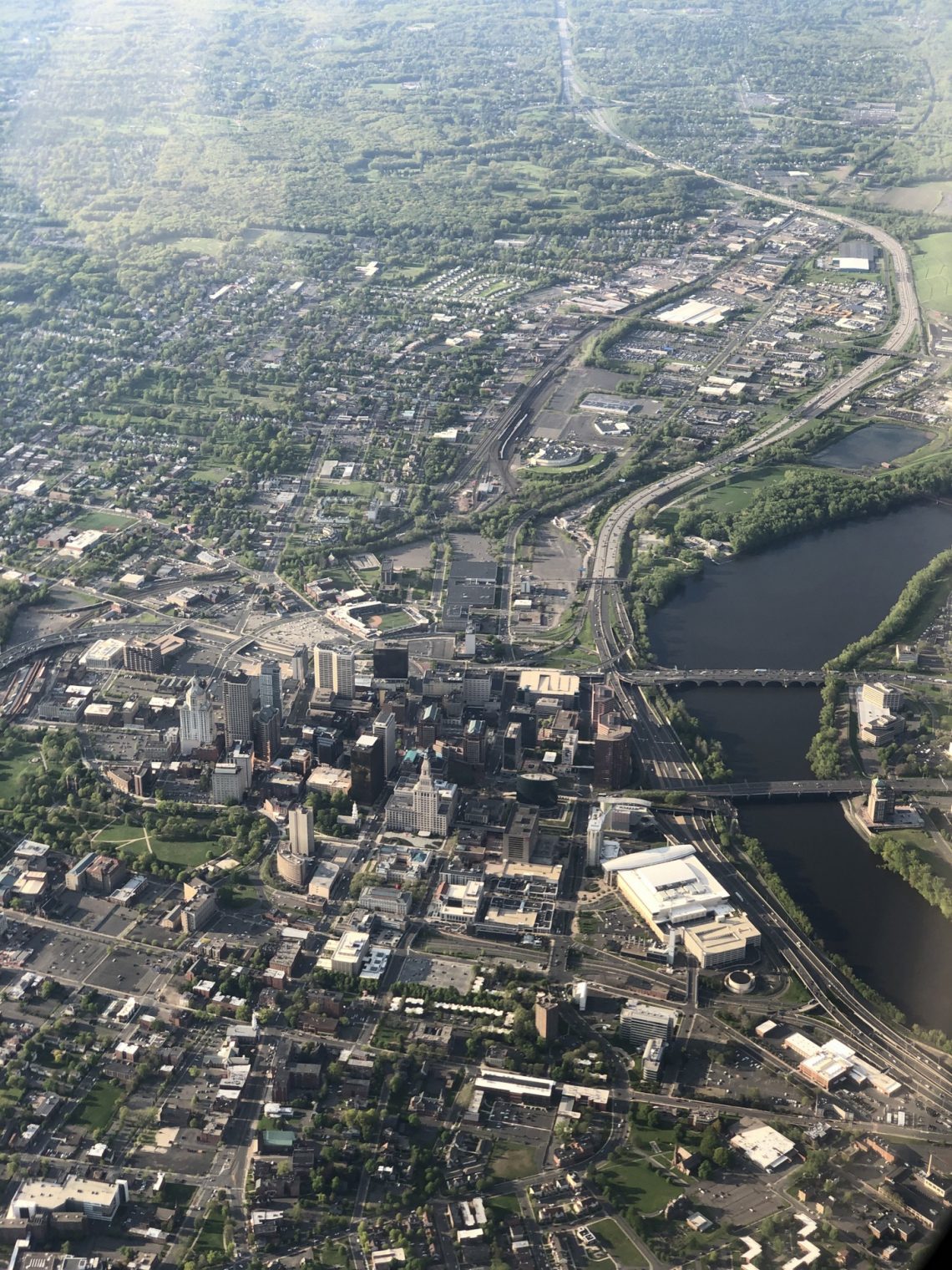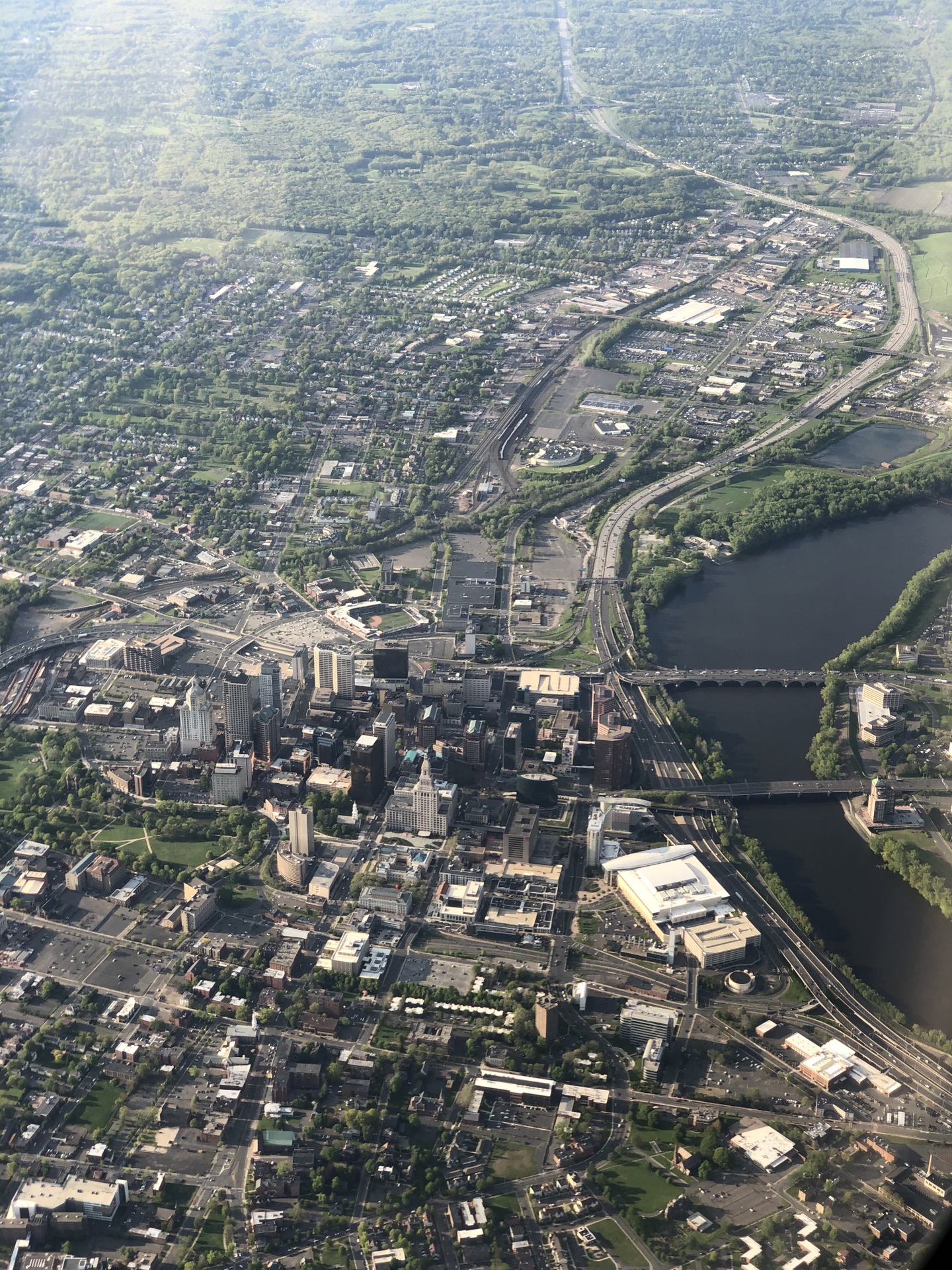 Fuel burned: About 25 gallons (on the trip home, with a bit of a tailwind and the mixture set for lean of peak operation, the Cirrus was getting roughly 20 mpg).
On returning home, I found that Mindy the Crippler was #Concerned about the trade war with China: