While doing a bit of research for an upcoming trip to Washington, D.C., I found the following in TripAdvisor: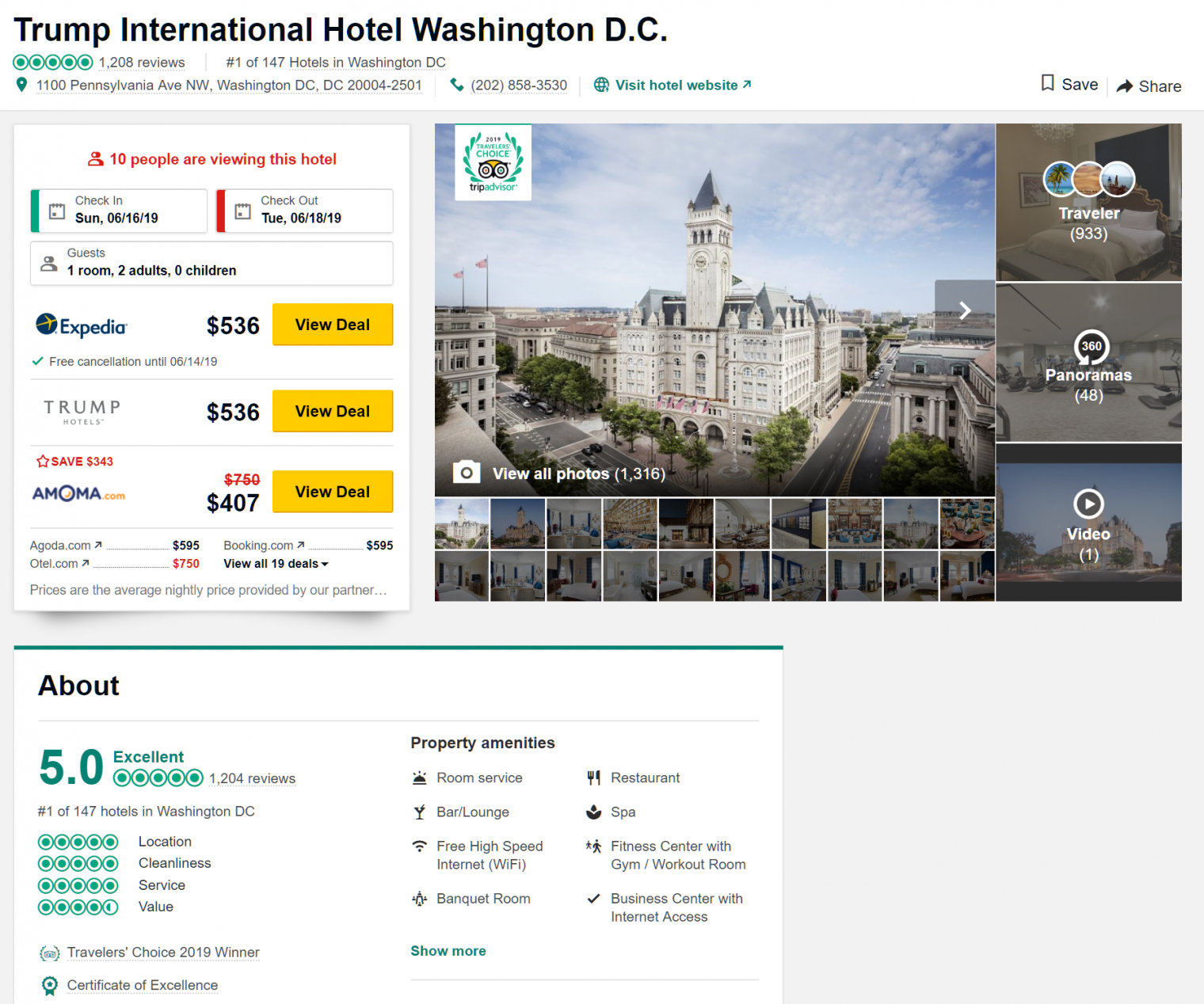 Bad (but fake?) news for folks, such as the attorney general of Maryland, who are suing the Donald over the emoluments clause of the Constitution:
The Trump International Hotel is #1 out of 147 hotels!
Travelers' Choice
Certificate of Excellent!
Why is this bad? From AP:
Frosh and Racine, both Democrats, say hotels in Maryland and Washington have been harmed because foreign and state government officials are more likely to stay at Trump's hotel in an attempt to curry favor with the Republican president.
Trump can argue that people are staying there simply because the hotel is ranked #1 by guests.
[As a virtuous citizen of Massachusetts, I plan to boycott this establishment, leased in 2012 and opened in 2016, and stay in a $200/night hotel instead.]