I recently had occasion to go through materials regarding the crash of Cougar flight 91, a nearly new $20 million Sikorsky S-92 that went into the water off the coast of Newfoundland.
The helicopter featured five big bitmap displays, all driven by on-board computers. From the (Canadian) TSB report: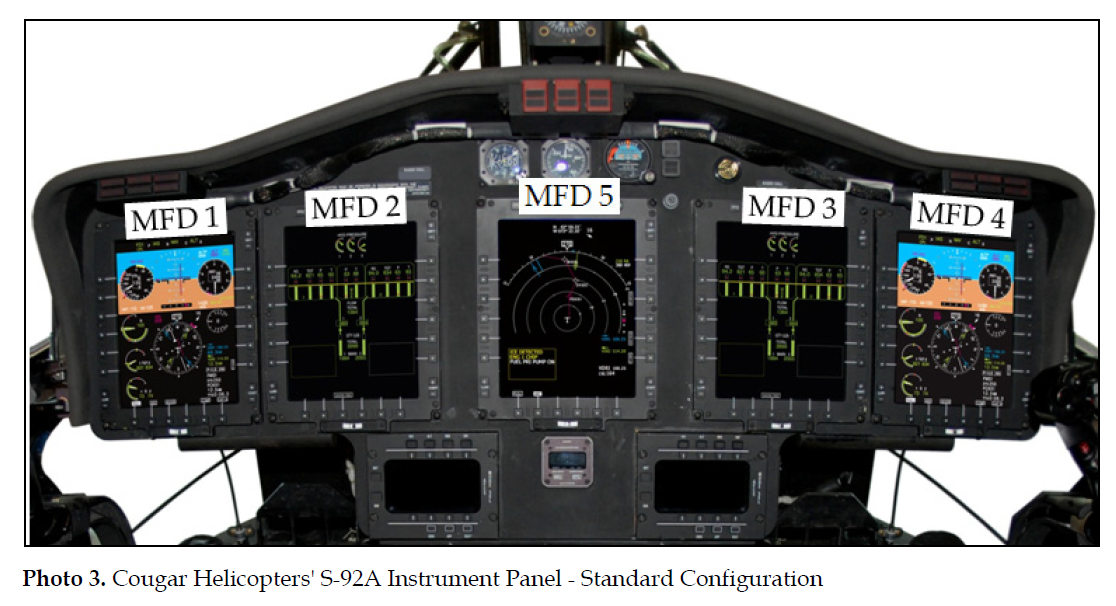 Following the sudden loss of oil in the main gearbox (takes power from the two engines and sends it up to the main rotor and back to the tail rotor), the screens were displaying a MGB Oil Pressure red warning message and a main gearbox oil pressure of 0 psi. The pilots were supposed to get out the paper checklists, see that MGB red light plus < 5 psi implies "land immediately" (i.e., ditch in the sea), and then act on the result of this IF statement. It turned out not to be easy to find the correct checklist (2.5 minutes) and it was ultimately 6.5 minutes after the catastrophic oil loss that the pilots realized that Sikorsky's recommendation was to "land immediately" (i.e., ditch in the sea despite the risk of rolling over and potentially drowning).
There were a bunch of changes recommended after the accident, but nobody seems to have questions that it was the task-saturated pilots' job to get out paper checklists and run flowcharts.
It was a computer that was displaying the red message and a computer that was displaying the oil pressure number.
Shouldn't the computer have an additional two lines of code to run the algorithm itself and display a "MGB FAILING: LAND IMMEDIATELY" message?
[Why wasn't it obvious to ditch rather than try to make it back to land? In aviation it is more common to have an indication problem than a real problem. If a gauge is showing "unhealthy" but there aren't unusual sounds or other secondary indications, it usually does not make sense to take immediate drastic action. Putting a helicopter down in the open ocean, even a helicopter with pop-out floats, entails the risk of a rollover and then occupants having trouble escaping.]
Intro to the emergency checklist section of the S-92A RFM:

After a bunch of distracting preliminary pages, the RFM does say that the reading of oil pressure below 5 psi is a secondary indication to the red warning: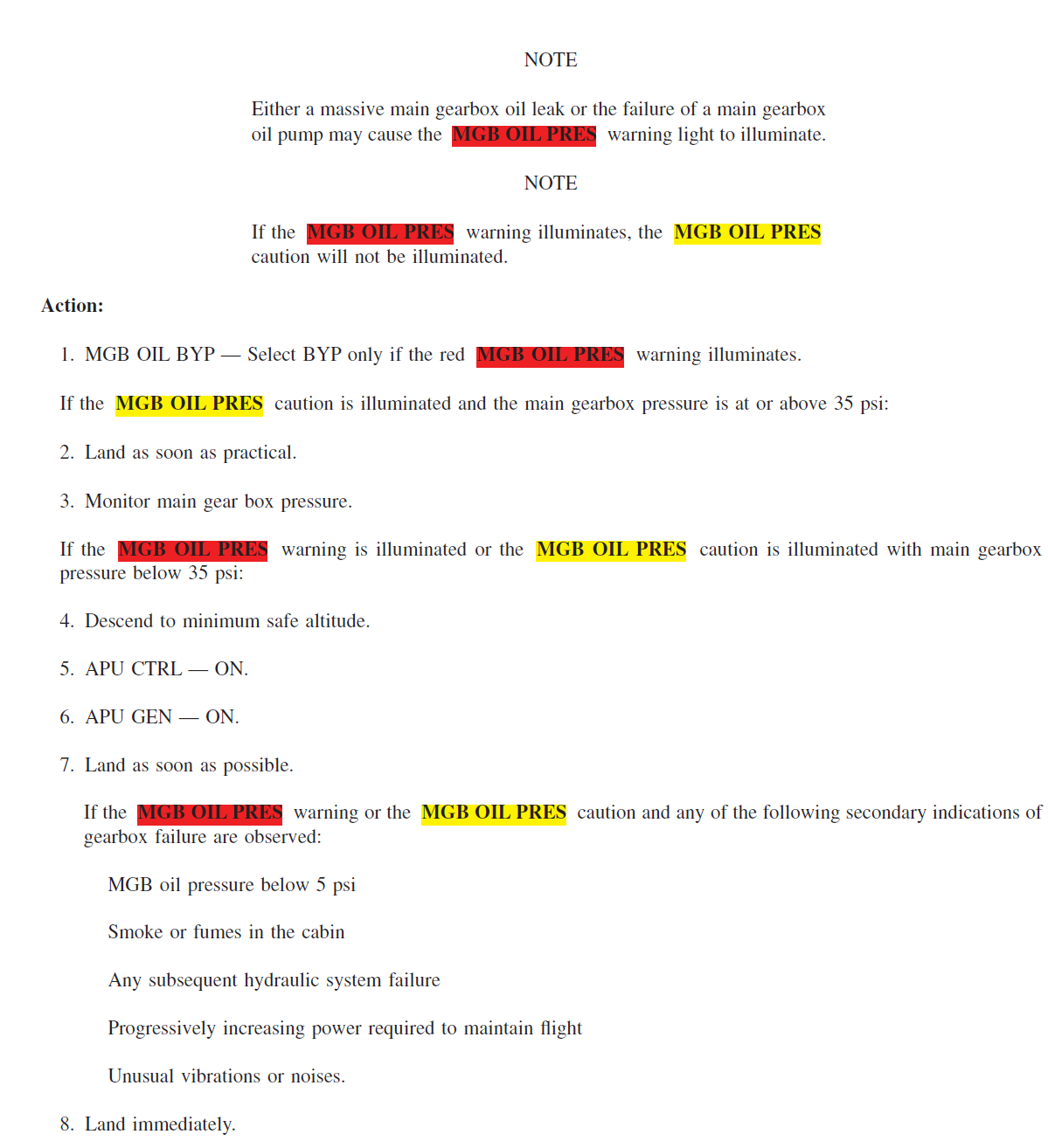 Keep in mind that it is one thing to find this page in a massive book and then follow its logic while sitting at a desk drinking a latte and quite another to do it in a stricken helicopter with 16 passengers in the back and an 8-foot swell in the cold Atlantic Ocean below.
Related: