As part of a recent trip to D.C., I enjoyed seeing a projection of a Saturn V rocket on the Washington Monument: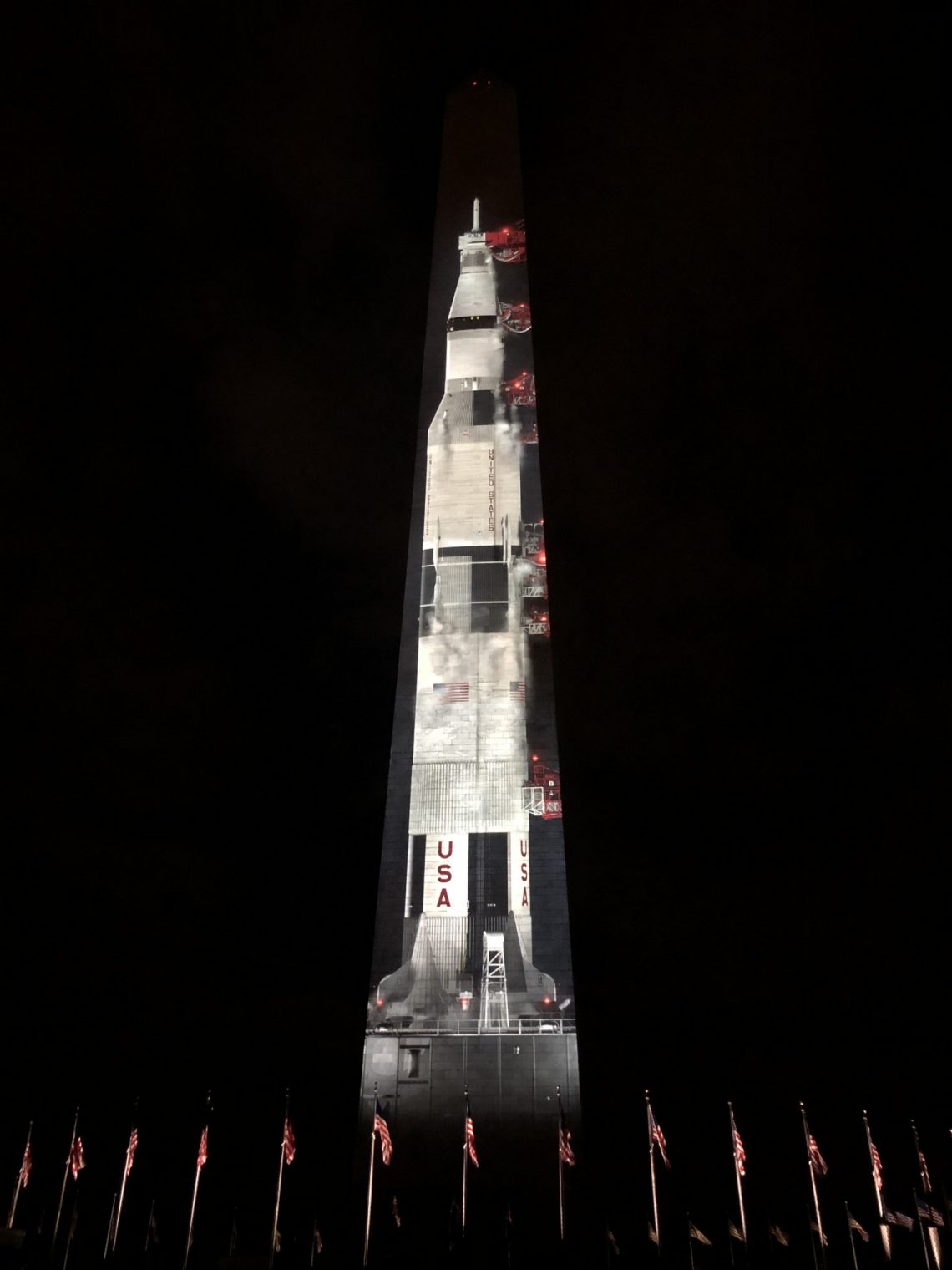 What if we tried to do this again? Would it be easier or harder to accomplish? As part of the new Corvette announcement, a GM executive talked about the "women and men" whose designs and efforts got us to the moon. We still have women and men and now also have a rainbow of additional genders. If diversity is our strength, shouldn't it be easier to get to the moon?
But what, specifically, would be easier to engineer?
It seems as though guidance would be much easier, but the MIT Draper Lab guidance systems in Apollo worked well, didn't they?
Are we able to build life support environments much more easily and cheaply now that we've had all of this space station experience? Or does our reduced risk tolerance and love of bureaucracy actually make it harder and more expensive to build space vehicles for humans?
[Separately, here's how one of the Facebook righteous thought about the glorious days of JFK and Apollo 11 compared to these dark times when our president cannot even get organized to get to the brink of nuclear war…
In awe about a President worthy about setting point and making Americans work towards that goal…what inspiration 50 years later…#apollo11…current drumph not worthy of even 1 year celebration. Seriously people…think…and change the trajectory…at least for our incredible chidren. In awe of their inspiring questions…give love and our children a chance…
JFK gave our children a chance to be incinerated in a nuclear war?]
Related: