Opening day for EAA AirVenture ("Oshkosh"). I hope to see readers during and/or after my Wednesday talk on helicopter aerodynamics (0830 on Forum Stage 6).
One big theme at Oshkosh is the innovation and excitement in the world of experimental aircraft world compared to the glacial pace of progress in the world of certified aircraft.
The month of June was not exactly a success story for regulation. A certified helicopter that lacked even 1% of the intelligence of a DJI drone was crashed into a building in New York City (NYT). Less dramatically, the FAA-certified GPS ($100,000?) in the Canadair Regional Jet that I used to fly failed due to a software problem (AOPA). Meanwhile, the GPS chips inside phones ($1?) continued to work nicely.
[On nearly the same day that these regional jets were back to using VORs, a Facebook friend linked to a post from The Female Lead: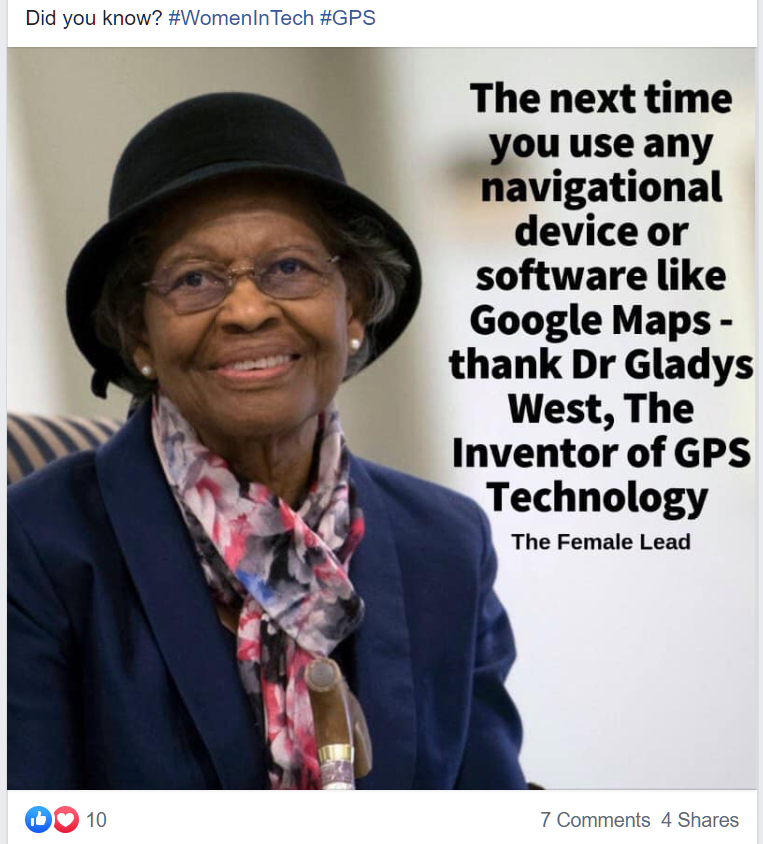 Of course, I couldn't resist commenting "She also invented the semiconductor transistor and the silicon integrated circuit." This was greeted approvingly.]
The FAA became a lot more nimble starting a few years ago regarding the approval of avionics that could make small aircraft safer. So it will be interesting to see this week whether there is more innovation in the kit or certified world.
Related: