There are approximately 58 gender IDs (NBC News story on Facebook). Yet government officials apparently feel comfortable saying that 1 out of these 58 is more important than the other 57.
Convicted (by NYT and Facebook) rapist and Supreme Court Justice Kavanaugh: "I am proud that a majority of my law clerks have been women." (NYT)
Justice Ruth Bader Ginsburg: "Justice Kavanaugh made history by bringing on board an all-female law clerk crew. Thanks to his selections, the Court has this Term, for the first time ever, more women than men serving as law clerks." (Washington Examiner)
Here are the items that were featured in July 2019 at the front of the American Art Museum (Smithsonian, which receives $1 billion/year in taxpayer funds) gift shop:
What else did they have at the museum, you might ask? A 19th century sculpture of sleeping children embracing:
… and they also have another sculpture of two humans embracing. Before you look, see if you can guess to which of the 58 above-referenced gender IDs they might belong…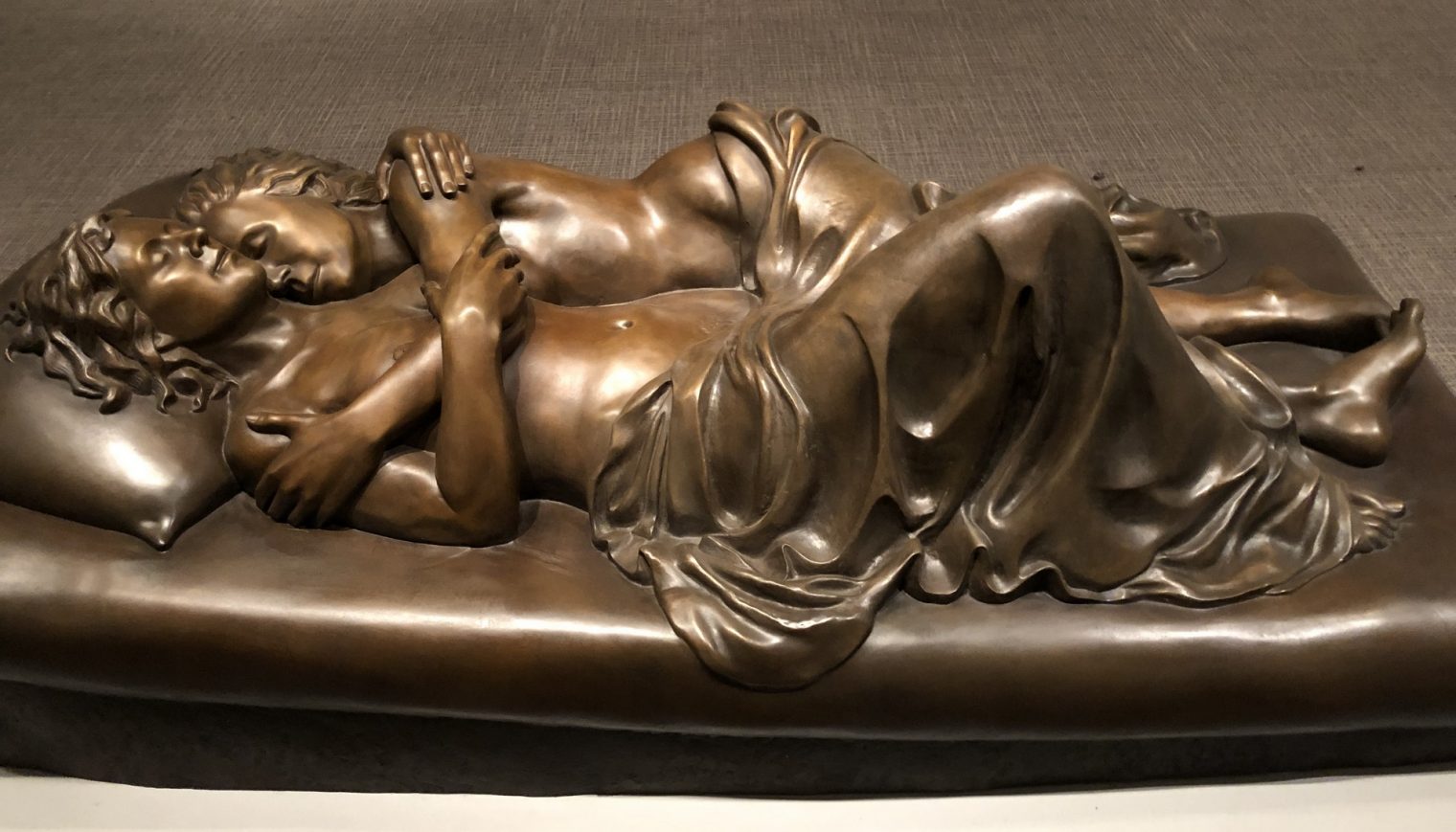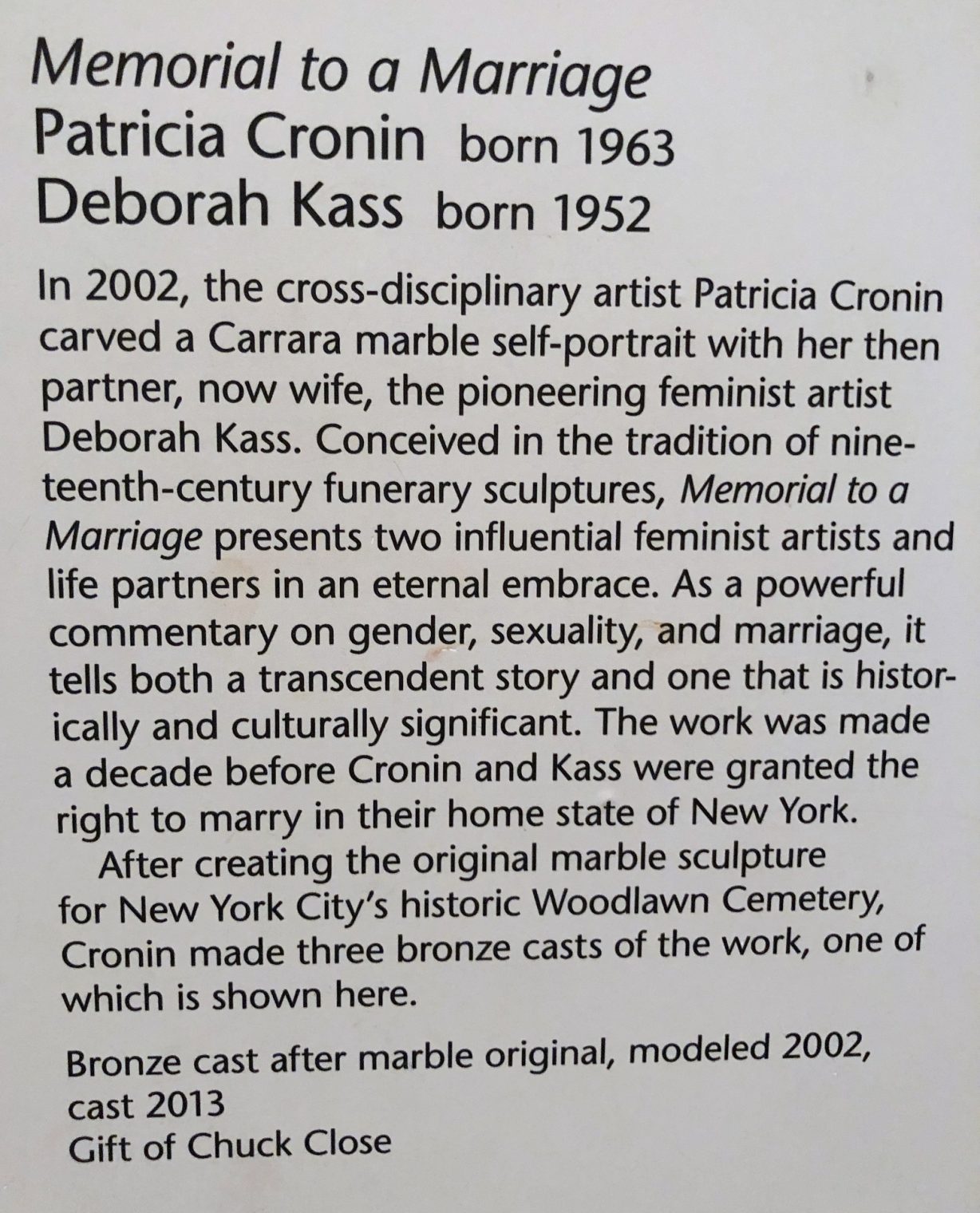 Louise Nevelson, famous for (a) being a great artist, and (b) explicitly saying "I am not a feminist" (she refused alimony, for example, and one pillar of modern feminism is getting regular paychecks from male former sex partners), is parked in the "Feminism in American Art" section:
And some works that don't relate to gender ID at all, e.g., Nam June Paik's Electronic Superhighway.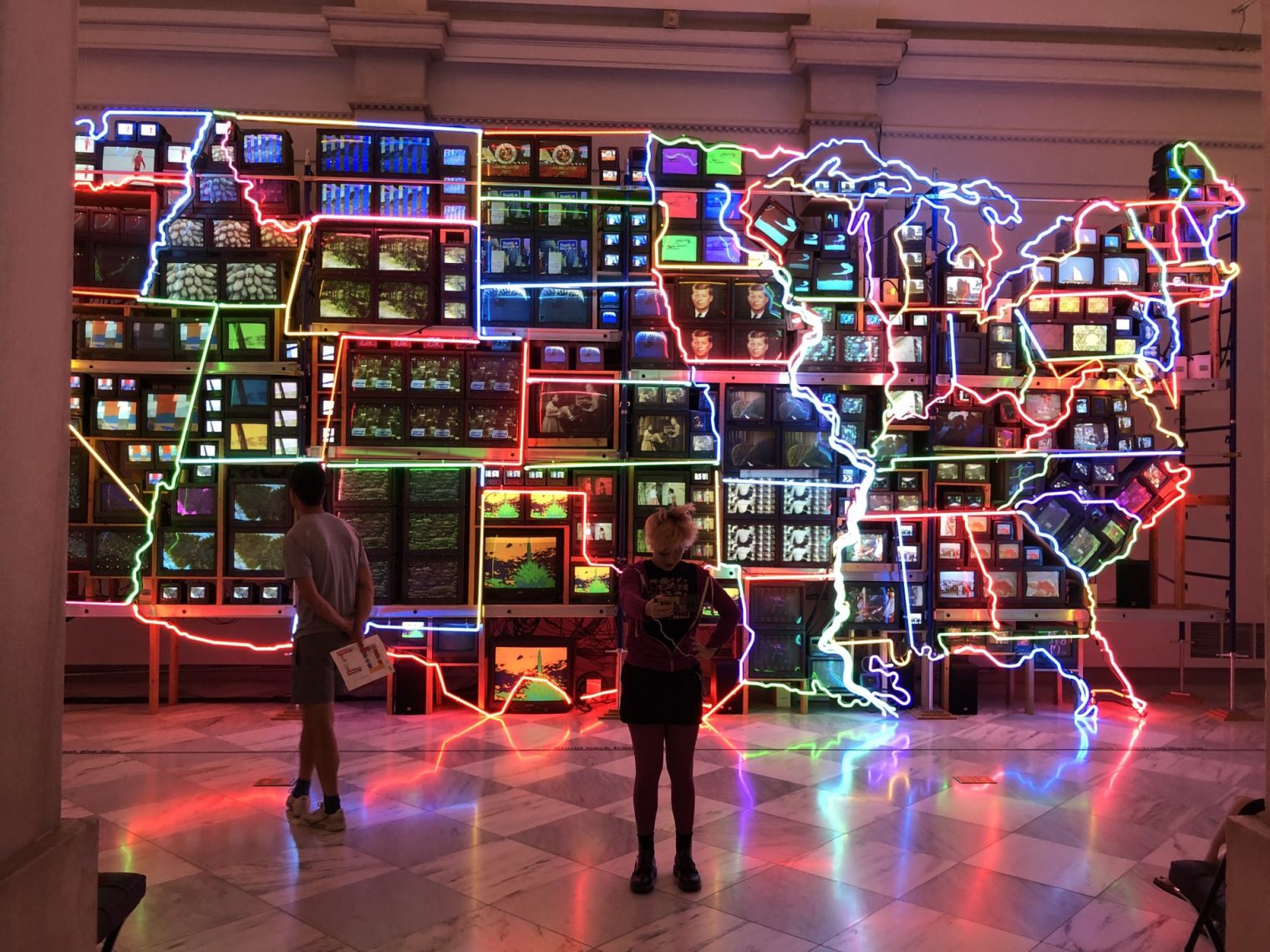 Circling back to the main topic… why is it okay to use taxpayer funds to promote one gender ID above the other 50+ gender IDs?