Seemingly at least half of the retail stores in Seattle have an overt expression of support for the LGBTQIA community, e.g., a rainbow flag.
Americans identifying as LGBTQIA are not half of the population, right? Why would stores managed and staffed by cisgender heterosexuals hang rainbow flags outside of Pride Month? Maybe folks in Seattle are unusually big-hearted and sympathetic to the vulnerable and victimized? Evidence against that theory is the enormous population of homeless who wander the streets and receive no assistance or attention from passersby. The good citizens of Seattle will step over a homeless person to get into a Tesla and drive to the rainbow flag shop. I didn't see any store with a sign admonishing customers to do more or care more for the homeless or the poor.
I'm wondering if LGBTQIA is the most popular social justice cause because there is no obvious connection between saying one is passionate about supporting LGBTQIA and having to donate money. If someone says "I care about the poor" and then buys a Tesla instead of a Honda Accord, a friend might ask "Why didn't you give $70,000 to the poor and drive a Honda rather than your fancy Tesla?"
Readers: What do you think? Is there another reason for LGBTQIA to have overtaken all other social justice issues in visual prominence?
Let's look at some photos…
The basics:
Bank of America welcomes the LGBTQIA as long as they don't have pets with them. (The bank also had an armed guard wearing a bulletproof vest next to the front door, just like in Guatemala.)
Speaking of pets, LGBTQIA dogs are welcome at this vet:
Hungry? LGBTQIA-friendly pizza, Mexican food, and ice cream are available:
Inspired? LGBTQIA-friendly art supplies: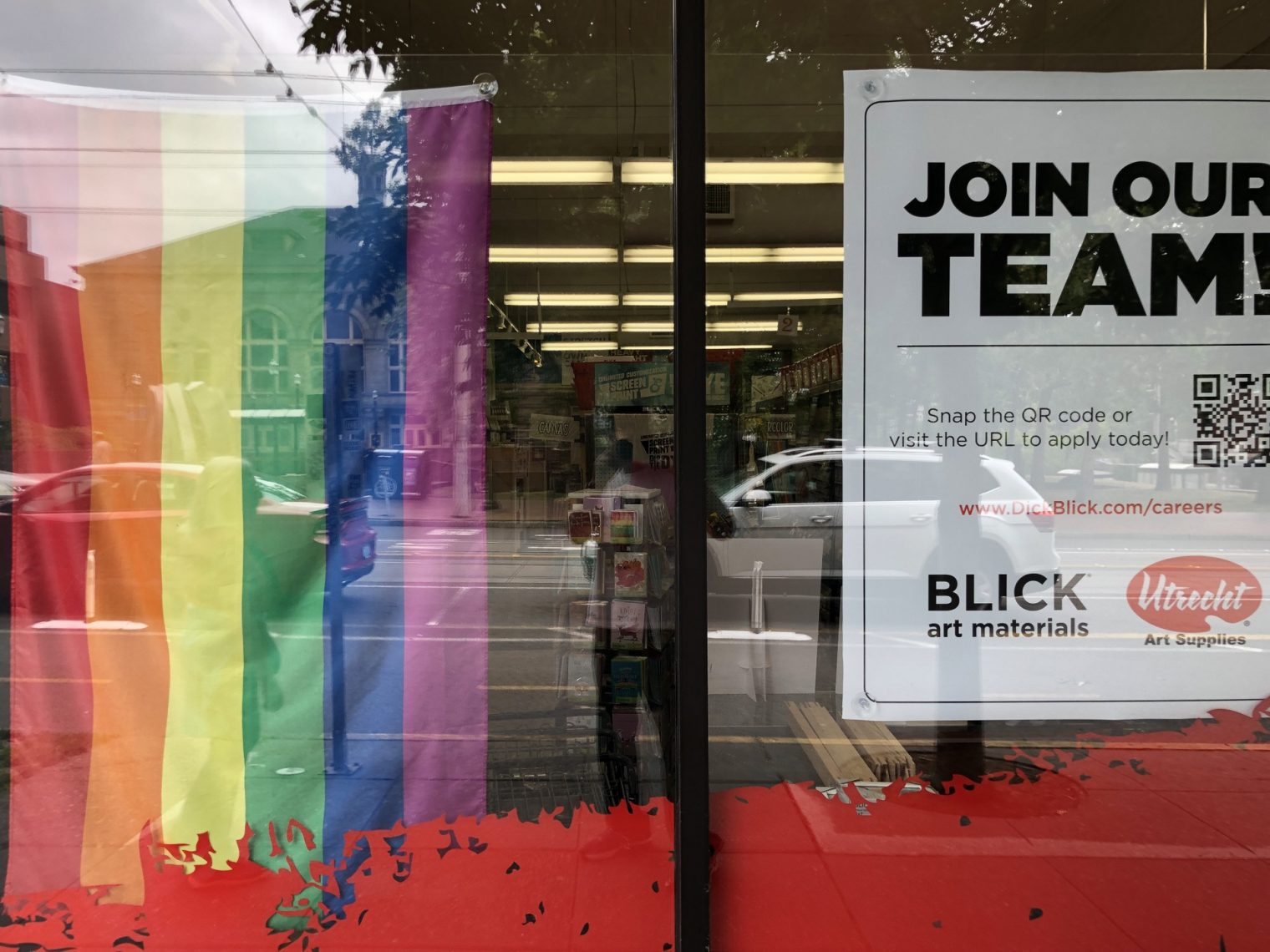 Need to visit a friend? Don't forget to stop at the government-painted rainbows:
(What if a driver is cited for failing to stop at one of these rainbowed crosswalks? Can he/she/ze/they claim that he/she/ze/they did not realize it was a crosswalk?)
The government uses tax dollars to promote LGBTQIA at the local college and police station:
Record store, indoor cycling, and pinball parlor:
Mathematical proof of LGBTQIA-ness: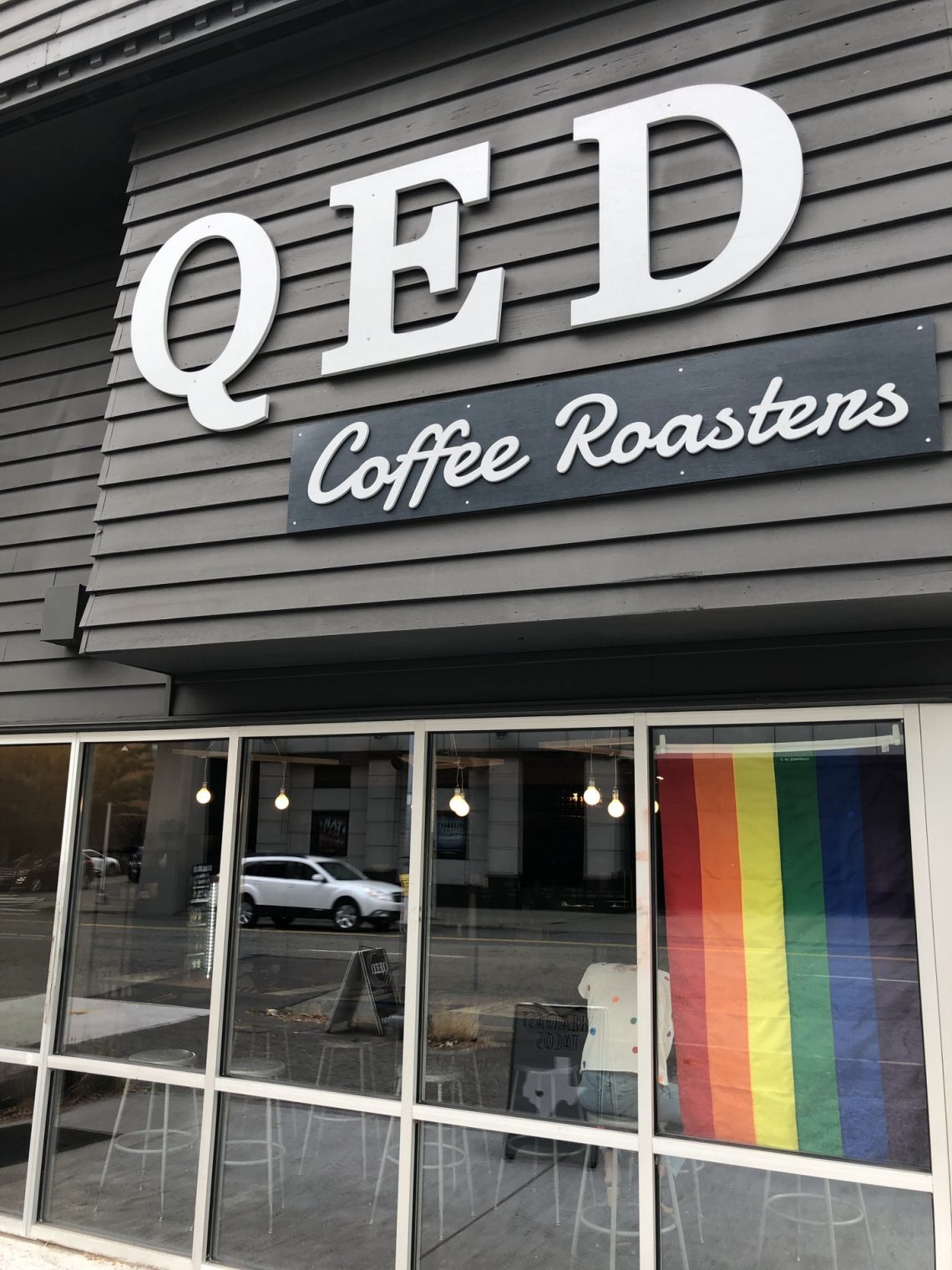 A T-shirt for a Pride-filled five-year-old: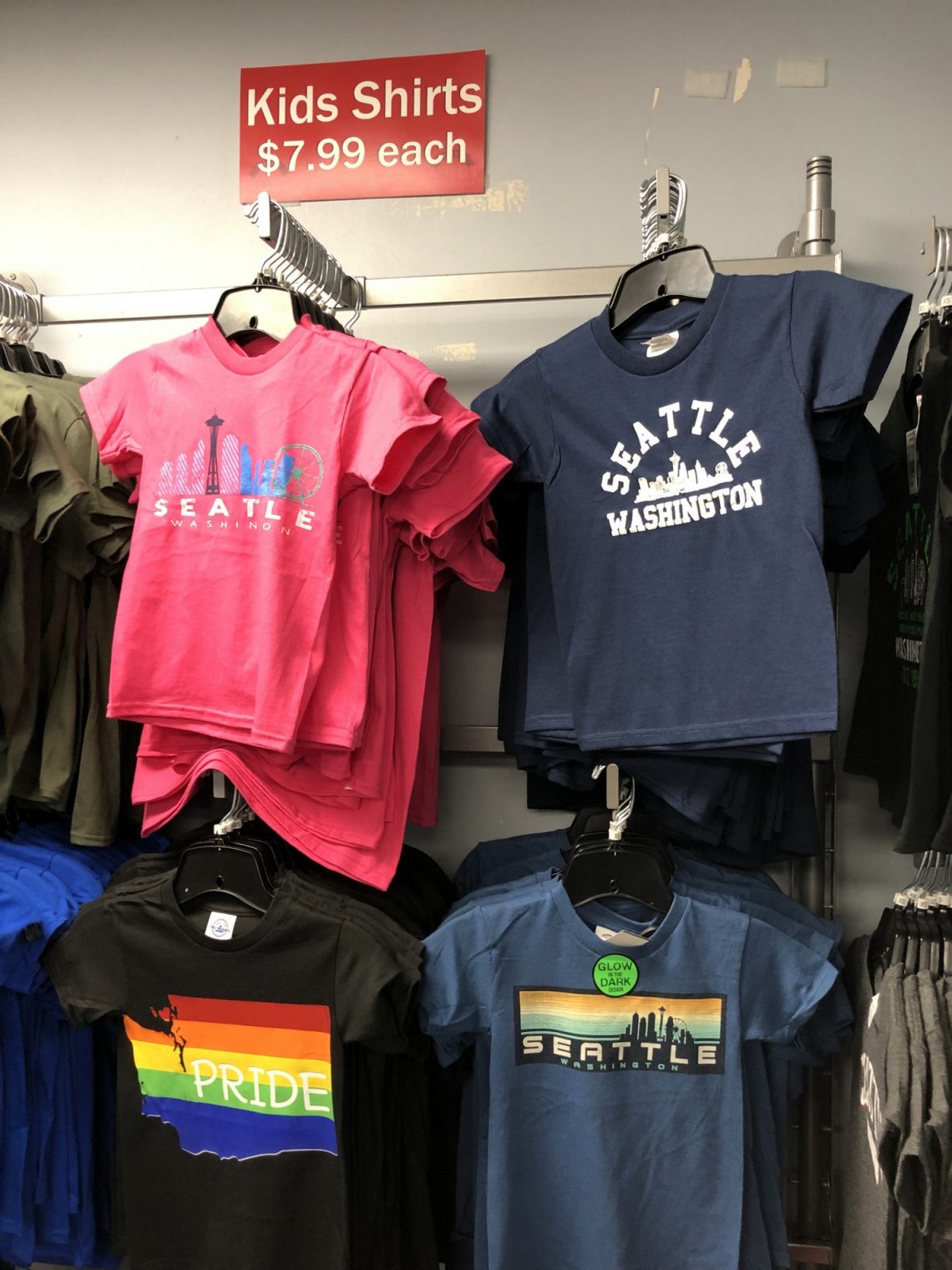 Let's compare this to another social justice attempt. From the Seattle Art Museum gift shop:
A great collection pf literature to be sure, but someone who visited on the morning that I did might ask "If you are dedicated to racial justice, why didn't I see any black patrons or employees?"
Finally, the obligatory departure images…