I'm praying for global warming to end… on September 11, on which date I hope to be stepping off the ship that I boarded this morning in Greenland (soon to be our 51st state? Atlantic says that citizens there consume roughly the same amount in aid from Denmark as Federal welfare $$ spent per resident of New Mexico, i.e., $10,000 per year per person).
Here's our planned route (from Hurtigruten):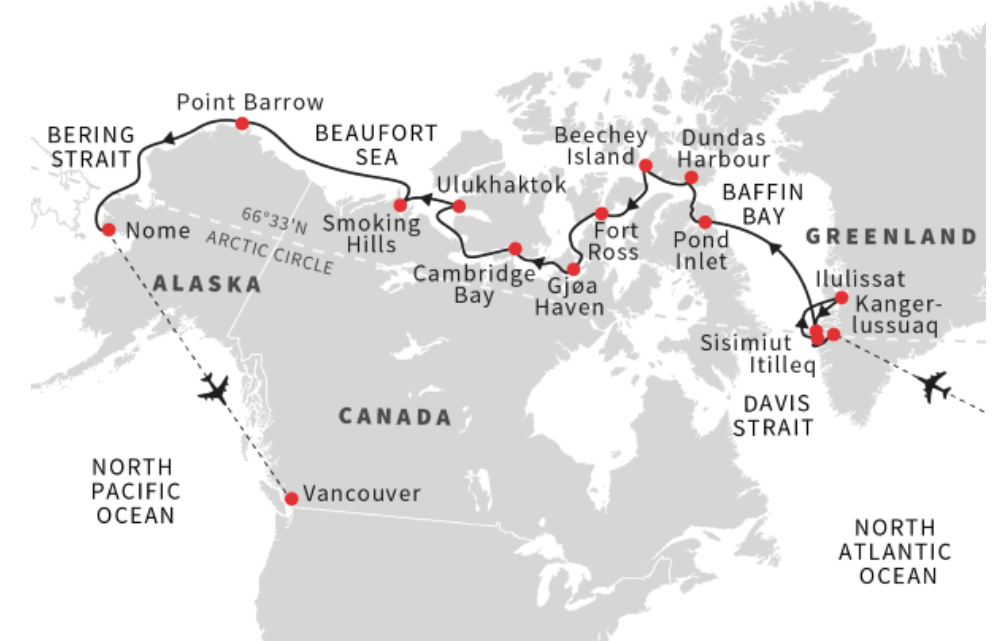 I will try to post a bit to Facebook and/or this blog, but Internet access may be tenuous. So that the site does not go dark, I've scheduled a bunch of non-topical postings to appear once/day.