At 7:15 pm on Sunday, October 20 I checked the JetBlue web site for fares to Las Vegas. They were showing a flight leaving in approximately two hours at a fairly high price (roughly double what Spirit charges):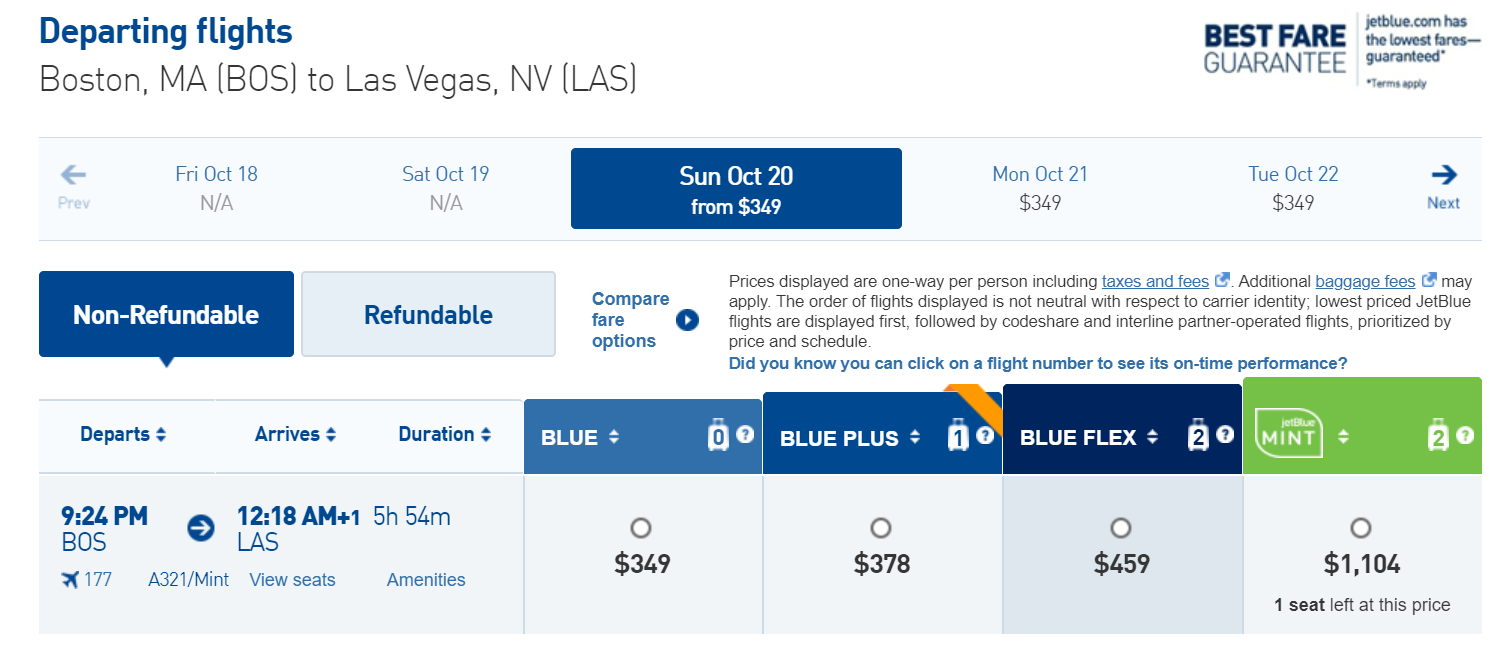 The Mint ticket is especially costly, $1,104, given that there are two seats left and only two hours to go.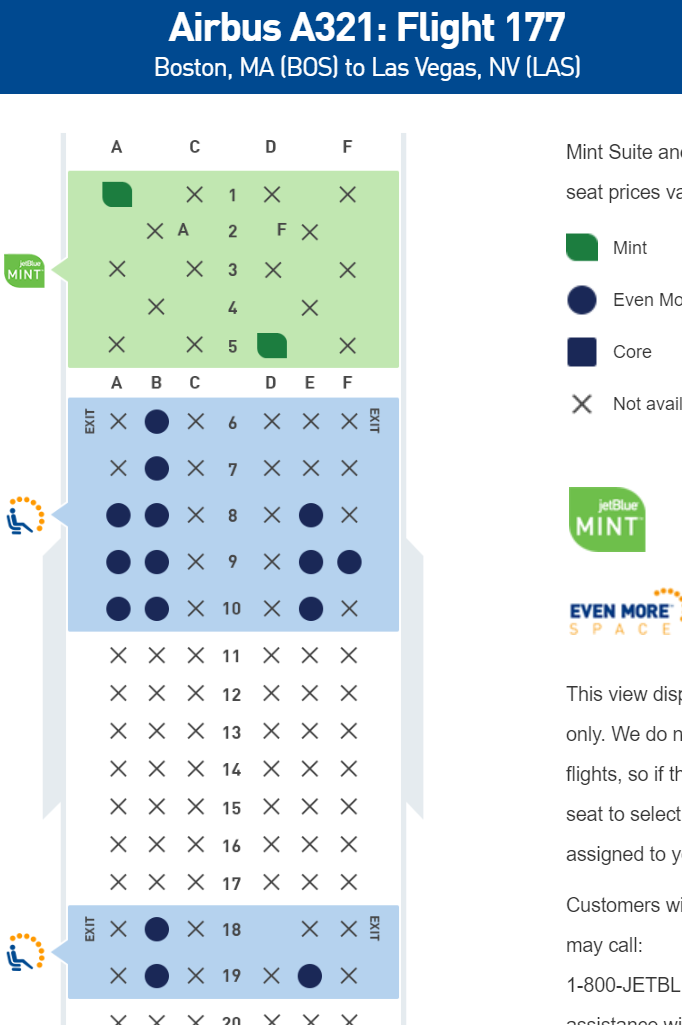 Maybe the "Even More Space" seats are not truly empty because JetBlue has sold a bunch of regular price tickets and will have to allocate these at the gate to people who did not pay extra.
But that leaves the mystery of why not sell the Mint seats for closer to the next night's price of $604. Are two people likely to buy those last two seats at $1,104?
Is this evidence of lack of competition in the airline market? In an Econ 101 competitive marketplace, JetBlue should be happy to sell these last seats at any price above marginal cost (essentially $0 on top of the taxes, TSA, and airport fees).