Going to Daytona Beach shortly after returning from Shanghai was a bit of a shock. About a third of the people working in retail stores and restaurants were barely capable of doing their jobs, no matter how simple.
Theory 1: this means the U.S. will have trouble competing with the world's high-education countries (see "China's Schoolkids Are Now Officially the Smartest in the World" (Fortune)). Our country is packed with people whose intelligence and education is not sufficient to do the jobs required in an advanced economy, e.g., pour coffee sooner than 30 minutes after a customer is seated in the hotel restaurant for breakfast.
Theory 2: the U.S. economy is so strong right now that all of the decent workers have been snapped up by high-paying employers, thus leaving people who ordinarily wouldn't be in the workforce to be picked up by desperate service industries.
Supporting Theory 2 is that, even in Daytona Beach, there are some spectacularly profitable enterprises. The luxurious new art museum was funded by J. Hyatt Brown, who made over $1 billion via insurance commissions from an office in Daytona Beach. His collection of Florida-themed paintings contains at least one item that would be considered problematic today:
(I had some fun posting the above to Facebook. With only the text #NotOk "Watermelon Dreams", I was able to generate more than 20 angry comments. A Trump-resister kicked it off by demanding to know "why are you posting this image and text?" (response: I am hoping for a revival of https://en.m.wikipedia.org/wiki/White_Panther_Party )
Readers: What do you think? People who can't keep a ham restaurant stocked with ham or deliver breakfast in less than one hour at a not-busy breakfast restaurant is a sign of long-term economic health or decline?
Unrelated… Merry Christmas from Krispy Kreme:
Check out the gender balance at the Pokémon card tournament that brought us down to Dayton: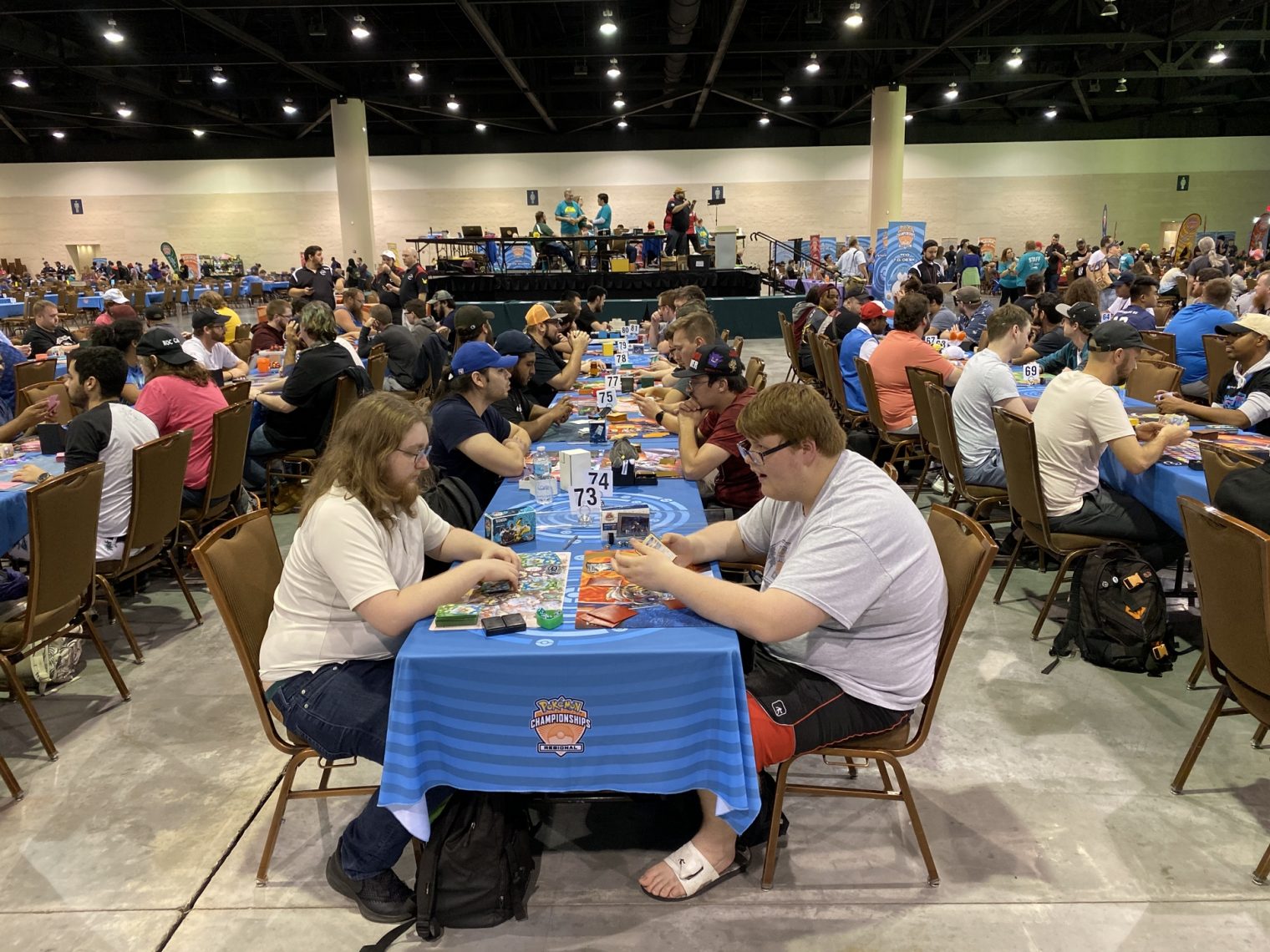 Where are the demands that those identifying as "women" be allowed to participate in this activity, which is surely more fun than coding PHP or C++.
Being a pilot is tough, but someone has to do it… (at Yelvington)
We visited the Daytona Turkey Run and learned something about Family Mobility: