Annals of defriending, installment #4681…
A friend posted a picture of the impeccably dressed family standing in front of a burning fireplace: "Not to distract from the impeachment bonanza, but Merry Christmas and Happy other Holidays!"
This garnered nearly 200 Facebook likes and 40+ positive comments, e.g., "Beautiful Family! Happy Holidays."
On the other hand, me:
Looks like carbon that had been sequestered in those logs is now being released into the atmosphere. You are stealing [depicted boy] and [depicted girl's] childhood. HOW DARE YOU?!?
Then a follow-up:
May I gently suggest that next year's photo depict the family digging a hole in which to bury the wood instead. [Link to "Carbon sequestration via wood burial"]
From the cited 2008 paper:
Here a carbon sequestration strategy is proposed in which certain dead or live trees are harvested via collection or selective cutting, then buried in trenches or stowed away in above-ground shelters. The largely anaerobic condition under a sufficiently thick layer of soil will prevent the decomposition of the buried wood. Because a large flux of CO2 is constantly being assimilated into the world's forests via photosynthesis, cutting off its return pathway to the atmosphere forms an effective carbon sink.

Based on data from North American logging industry, the cost for wood burial is estimated to be $14/tCO2($50/tC), lower than the typical cost for power plant CO2 capture with geological storage. The cost for carbon sequestration with wood burial is low because CO2 is removed from the atmosphere by the natural process of photosynthesis at little cost. The technique is low tech, distributed, easy to monitor, safe, and reversible, thus an attractive option for large-scale implementation in a world-wide carbon market.

The proposal is to (1) collect dead trees on the forest floor and (2) selectively log live trees. Then the tree trunks are either buried in the trenches dug on the forest floor (burial) or suitable landfills, or logs piled up above ground sheltered away from rain (Fig. 3). The buried woody material will have significantly longer residence time, and it effectively transfers carbon from a relatively fast decomposing pool (about 10 years) to a much slower carbon pool (100–1000 years or longer).

The 10 GtC y-1 dead wood production rate could also be enhanced by active forest management. Instead of waiting for the trees to die, one can also harvest relatively mature trees via techniques such as selective cutting. At first sight, this seems to be a carbon source as live trees take up CO2. However, if trees are selected properly, it may lead to an overall sink because younger forest tends to be more productive, and somewhere in the development stage, productivity significantly exceeds respiration and decomposition loss [24]. Since the less productive trees that do not do well compete for light and other resources, their removal will leave younger trees to grow more vigorously in the gaps, forming a net carbon sink. In an even-aged forest, self-thinning is a major step of the secondary succession in which a major fraction of young trees die to give way to other trees. In this case much younger trees can be selectively cut or collected after death.
It is an interesting question whether this can be a useful geoengineering strategy. Readers: Do you know of newer research in this area?
For trees that have already been cut, however, like the 25-30 million Christmas trees (source) sold each year in the U.S., wouldn't burial of the trees do more to save the planet than a lot of the empty environmental gestures in which Americans engage?
In other Christmas news, a Facebook meme that seems to have been widely shared…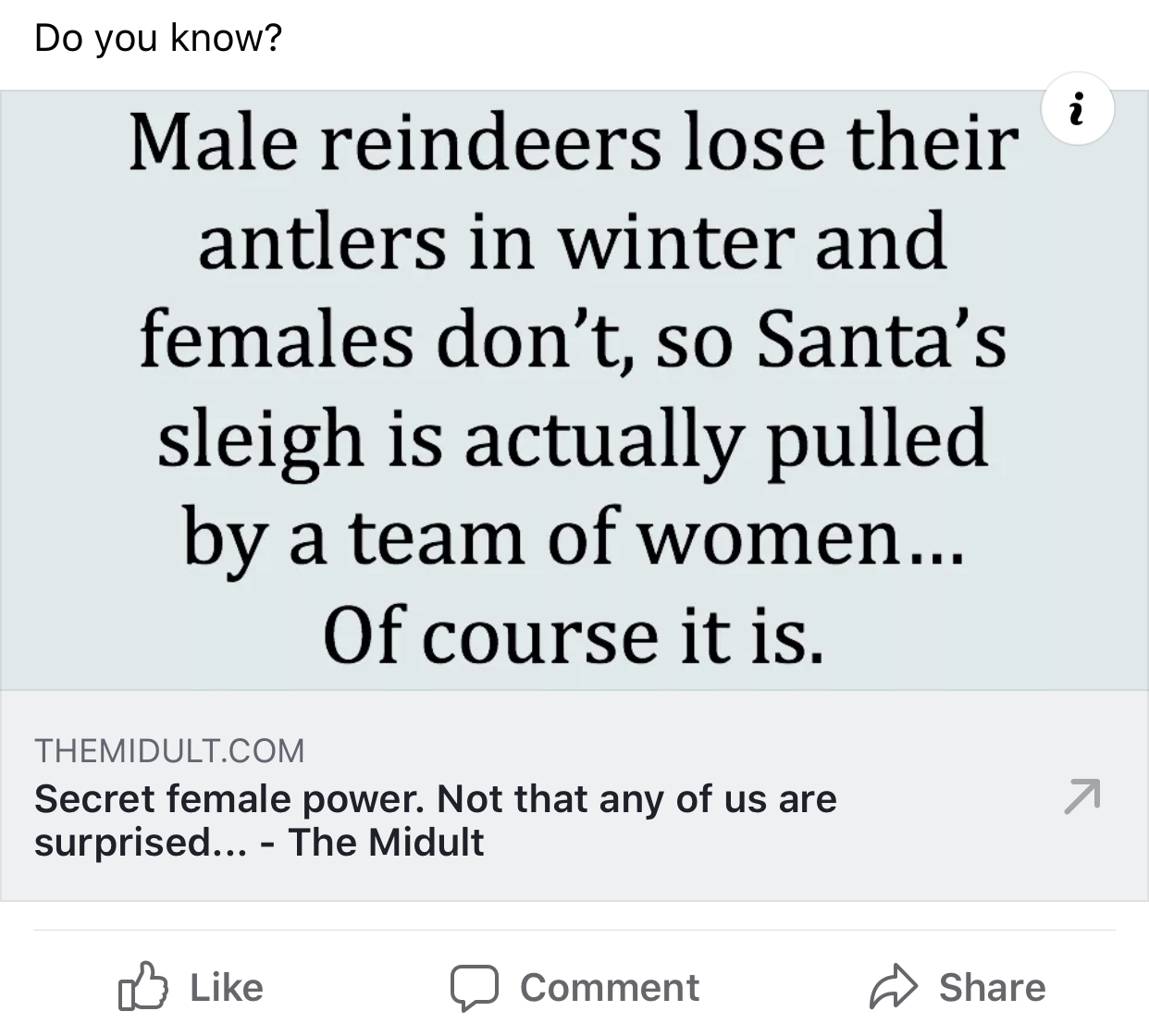 Boston Museum of Fine Arts tree, in which flags of Islamic nations are featured on a Christmas tree: