If you're looking to escape the Boston winter, our Museum of Fine Arts is showing "Women Take the Floor" currently.
The entrance sign explains that "[the underrepresentation of female artists in museums] is not because great women artists did not exist–they did, and they do. Rather it is the result of systematic gender discrimination… The MFA itself has had an inconsistent history in supporting women artists. We acknowledge the fact and seek to remedy it. …. we are dedicating this entire floor to work by women-identified artists…" A sign further notes that only 5% of acquisitions by the MFA in the past ten years have been "by known female-identifying artists".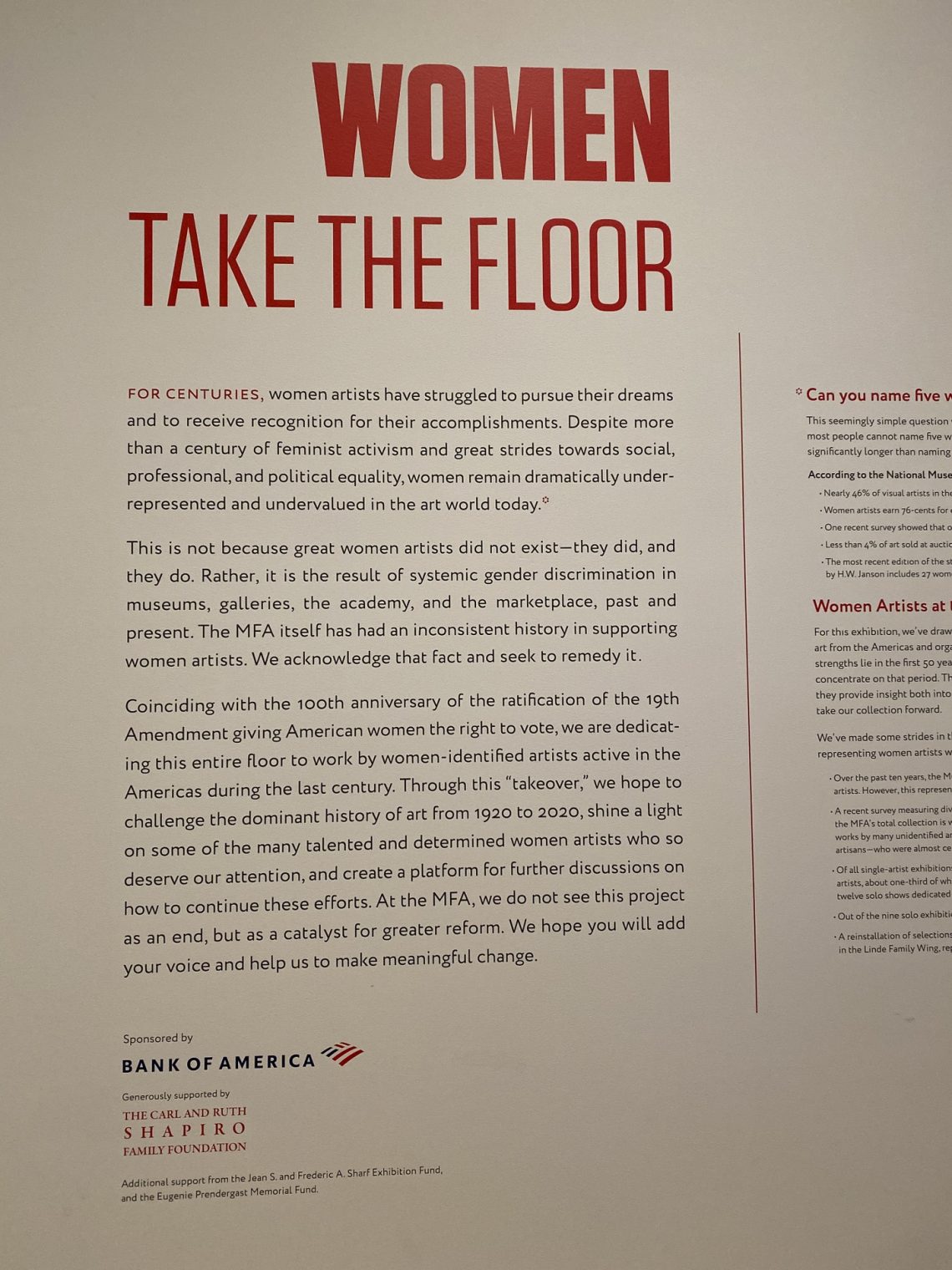 If there are so many "great women artists," why the need for a female ghetto floor? If other museums and collectors don't yet recognize these artists as "great," why not sell off some of the insanely valuable work by male-identified artists throughout the museum and use the profits to buy currently undervalued work by "great women artists"? When other museums gradually shake off their sexism, the overall value of the MFA's collection and endowment would vastly increase and visitors would see an organic mixture of male-identifying and female-identifying work throughout the museum.
The female art ghetto includes artists who explicitly stated that they did not want to be in a female art ghetto, e.g., Louise Nevelson ("I am not a feminist. I am an artist who happens to be a woman."; she also rejected alimony, a pillar of modern feminism)
An artist who lived for 105 years is quoted as saying that there was a single time during which she felt discriminated against because of her sex:
There is a book section:
A poet speaks truth about power:
Canteloupe + video camera = art:
Elizabeth Warren's cousins are depicted:
There are a lot of ways to be a "woman", but if you're not in a wheelchair you have to wear a dress or a diaper: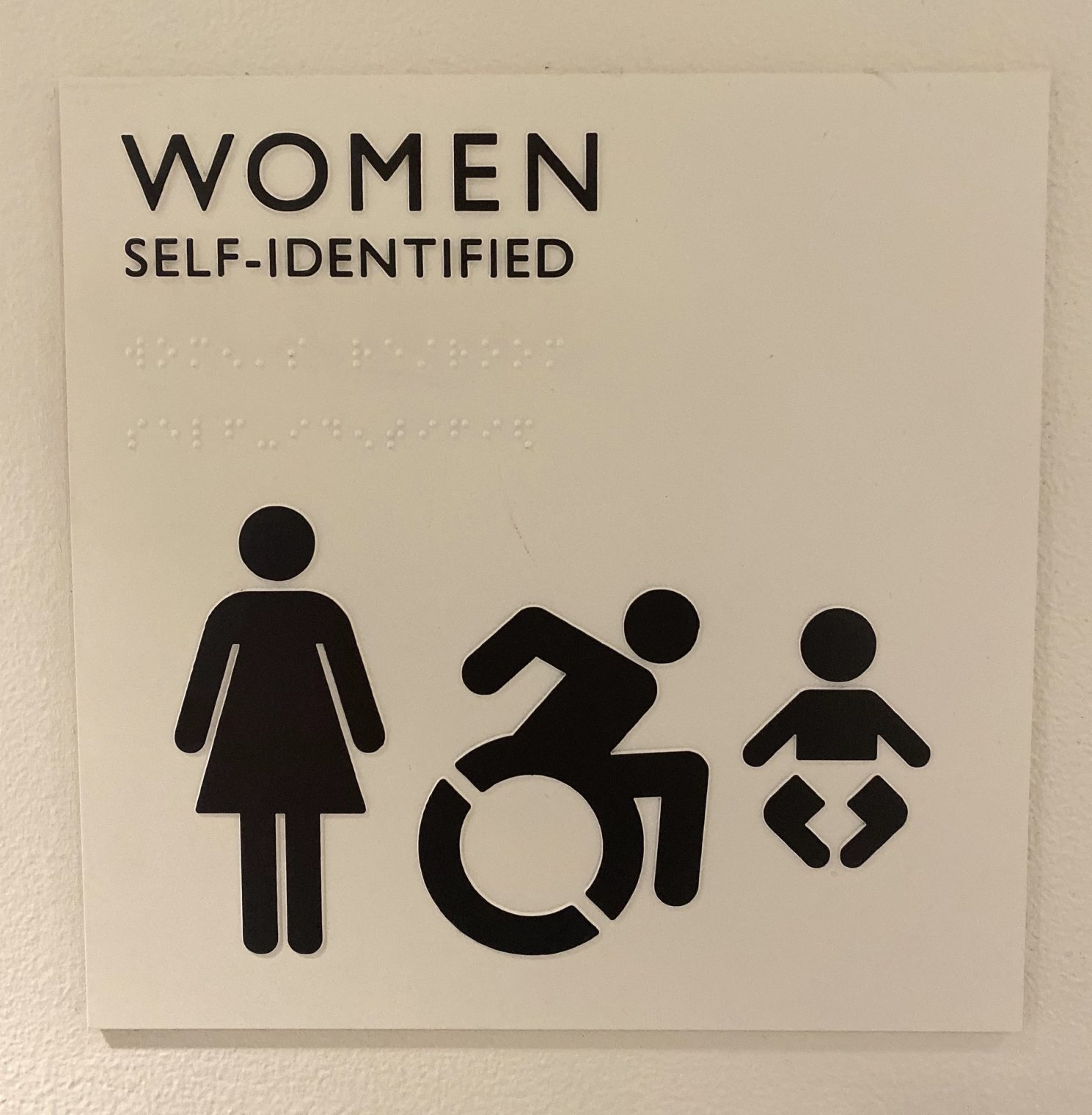 The largest special exhibition space, underneath the American Wing, is showing "Nubia: A Black Legacy"
Exercise for readers: What's missing from the "Black Legacy" exhibit? (The photos above are not a biased selection.)
A reminder from Yoshitomo Nara that it might be time to go home and walk the dog:
Related:
"Baltimore Museum of Art will only acquire works by women in 2020" (Washington Post): "Over the past decade, only 11 percent of art acquired by America's top museums for their permanent collections was by women, according to a recent survey. … The researchers found that to truly correct the canon, curators will need to rethink not just their exhibitions but their permanent collections." (but how do they know which artists actually did identify as "women"? And in a country plagued by inequality and racism, how does a rich white female artist get priority over a poor black artist who has the misfortune of identifying as male?)