"Some Countries Are Taking Social Distancing More Seriously Than Others" (Bloomberg) contains some fascinating data collected by Google. They can figure out whether or not people in any given country are naughty (not socially distant) or nice (socially distant): "In Italy, public places are a lot quieter than before the spread of coronavirus. In Sweden, they're busier."
Google and the journalist/editors, of course, assume that more socially distant = more righteous. More social is depicted in red and less social is depicted in green.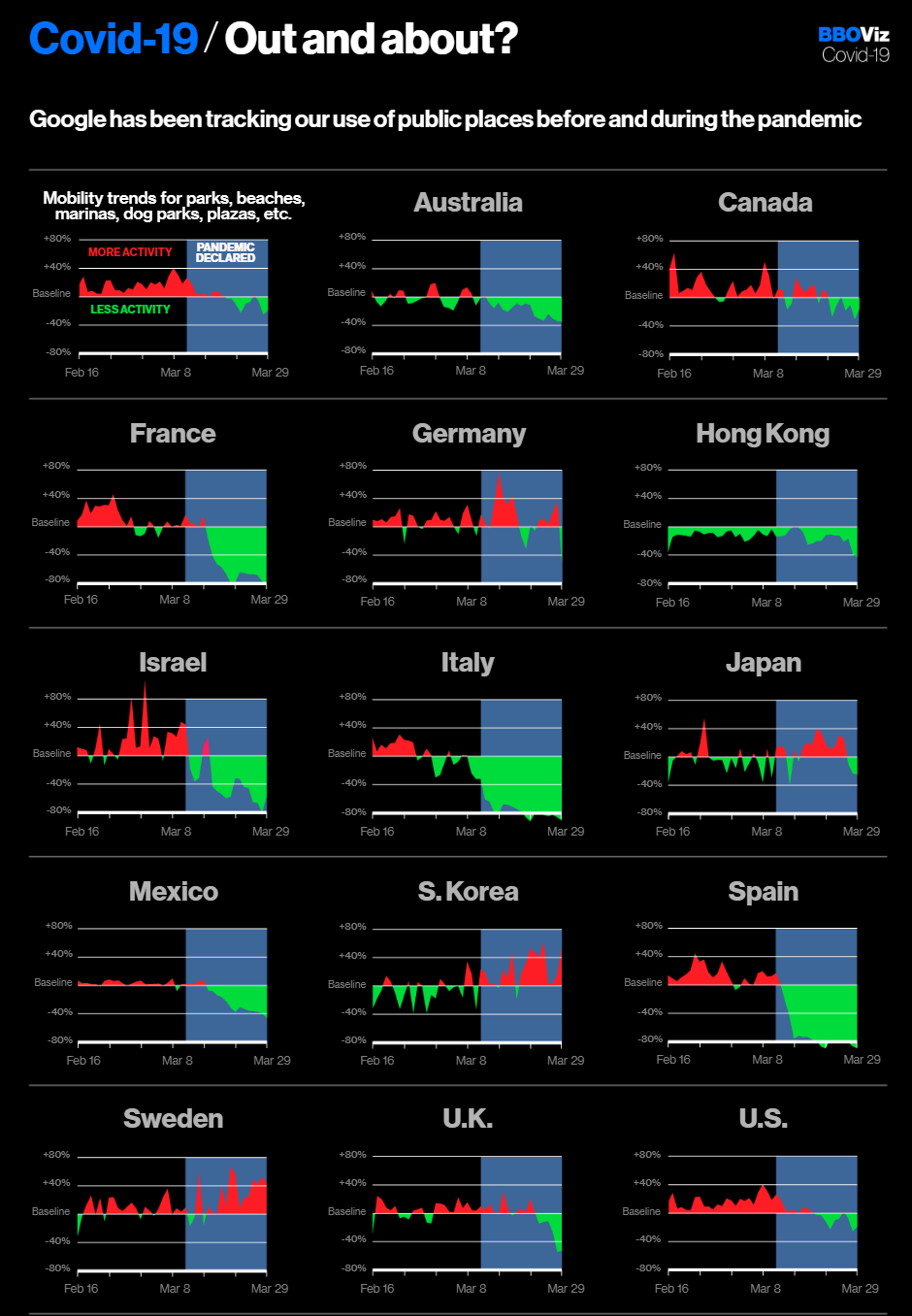 Sweden is just packed with covidiots milling about together and transmitting the lethal virus! But also Germany, supposedly shut down. Americans heeded the call to take to their sofas. We love to consider ourselves superior to Mexicans. And every Hollywood Democrat wants to escape Trump via emigration to Canada, not Mexico, but Mexicans have changed their behavior far more than Americans or Canadians.