Our town, which has a 2-acre zoning minimum, has imposed a rule requiring the "Use of Face Coverings", starting today. People cannot be out of their yards without a mask:
Roads, sidewalks, bicycle paths, and trails: Walkers, joggers, cyclists, inline skaters, and skiers must wear face coverings when approaching or overtaking other persons. When no other person is nearby, the face covering may be worn under the chin in a position from which it can be quickly pulled up over the nose and mouth when needed. When approaching or overtaking another person, both parties must move off the path to the side to establish at least six feet of separation.
Most of the roads don't have sidewalks, so this means people who are separated by the width of a two-lane road have to be masked. "Skiers" are mentioned, so it seems that the Church of Shutdown is preparing for a full year of worship.
Given that no effective masks are available for purchase in Massachusetts, the good news is that one can comply with this rule by wearing "scarf or bandana." But aren't those essentially useless against tiny particles of virus escaping into the air? If we can agree that bandanas and scarves are not adequate functional substitutes for surgical masks, is it fair to consider them religious symbols, i.e., the Church of Shutdown's hijabs?
(Of course, it may also be impossible to buy a bandana: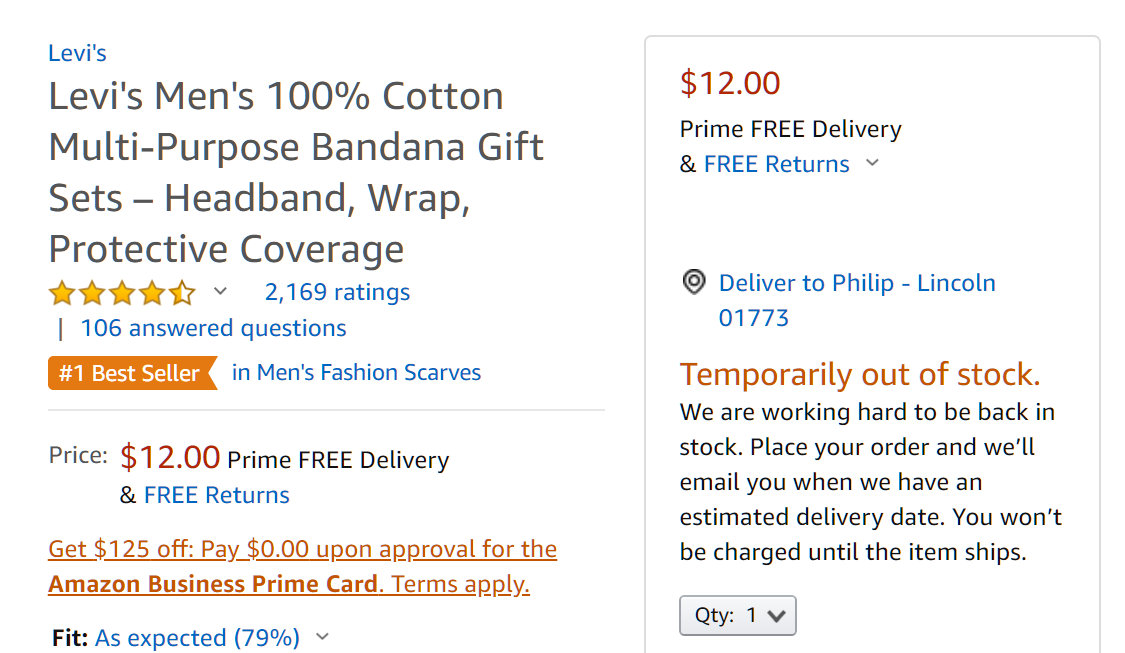 Can the police arrest and/or fine people for failure to possess what cannot be purchased?)
Readers: What kind of evidence is there that a suburban street or sidewalk with a handful of walkers per hour, or a trail in the woods where people pass each other every 10 minutes (for example), will make any difference to whether a Covid-19 outbreak is sustained? (Separately, in what American suburb has a Covid-19 outbreak ever been sustained, despite up to two months of pre-shutdown spreading? For example, have we heard of a case of someone traveling from a St. Louis suburb to New York City for a Broadway show in February and then returning home to infect neighbors on the other sides of the white picket fences? The NYT map below doesn't suggest that the fabled exponential growth has occurred anywhere in the U.S. other than a few cities.)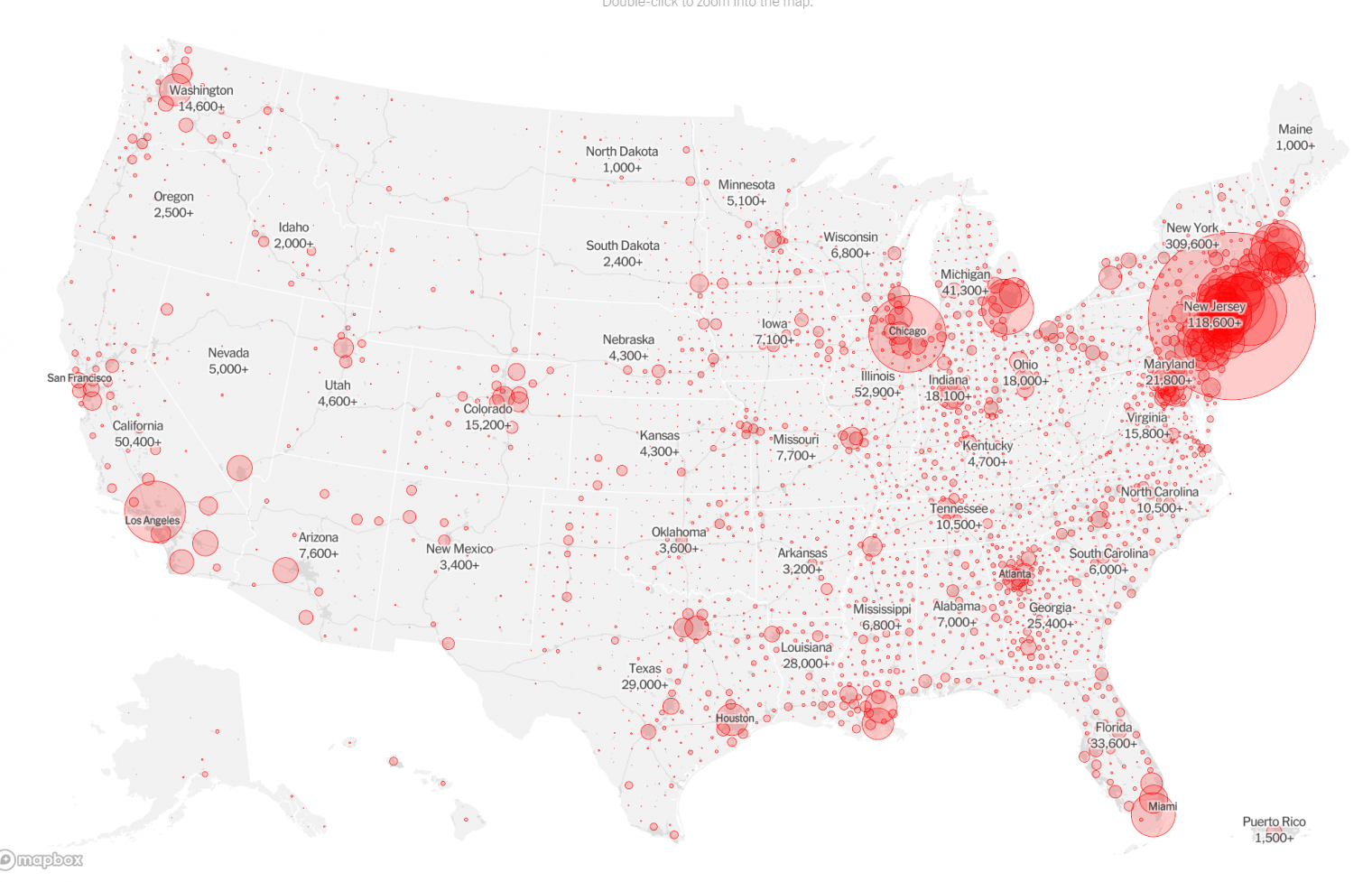 Related:
"The case for reopening America's parks" (Vox): Another Chinese study looking at 318 outbreaks featuring three or more Covid-19 cases adding up to 1,245 total confirmed cases across more than 100 cities found just one instance of outdoor transmission.
Governor's state-wide order on face masks: This applies to both indoor and outdoor spaces. … A face covering can include anything that covers your nose and mouth, including dust masks, scarves and bandanas. … make sure you wash the cloth mask regularly. Wash your hands or use hand sanitizer after touching the mask. [i.e., use the hand sanitizer that you can't buy after touching the bandana that you can't buy]