Masketologists have declared victory against coronaplague. If a population of humans is ordered to wear masks, coronavirus will pack up and go home. Example: "Identifying airborne transmission as the dominant route for the spread of COVID-19" (PNAS) and one of the less hysterical popular media summaries.
[6/18 update from the Department of Coronascience is Settled: researchers from Stanford, John Hopkins, and University of Colorado say that the above PNAS paper should be retracted. "While we agree that mask-wearing plays an important role in slowing the spread of COVID-19, the claims in this study were based on easily falsifiable claims and methodological design flaws"]
I was fully prepared to believe this, since it is consistent with my idea that whatever people are doing in Japan, China, Korea, and Taiwan is probably the right thing to be doing. However… the governor of Massachusetts imposed a strict mask law that was effective on May 6. Faith in the Church of Shutdown's Ritual of the Mask becomes a little tougher to sustain when looking at stats from the New York Times: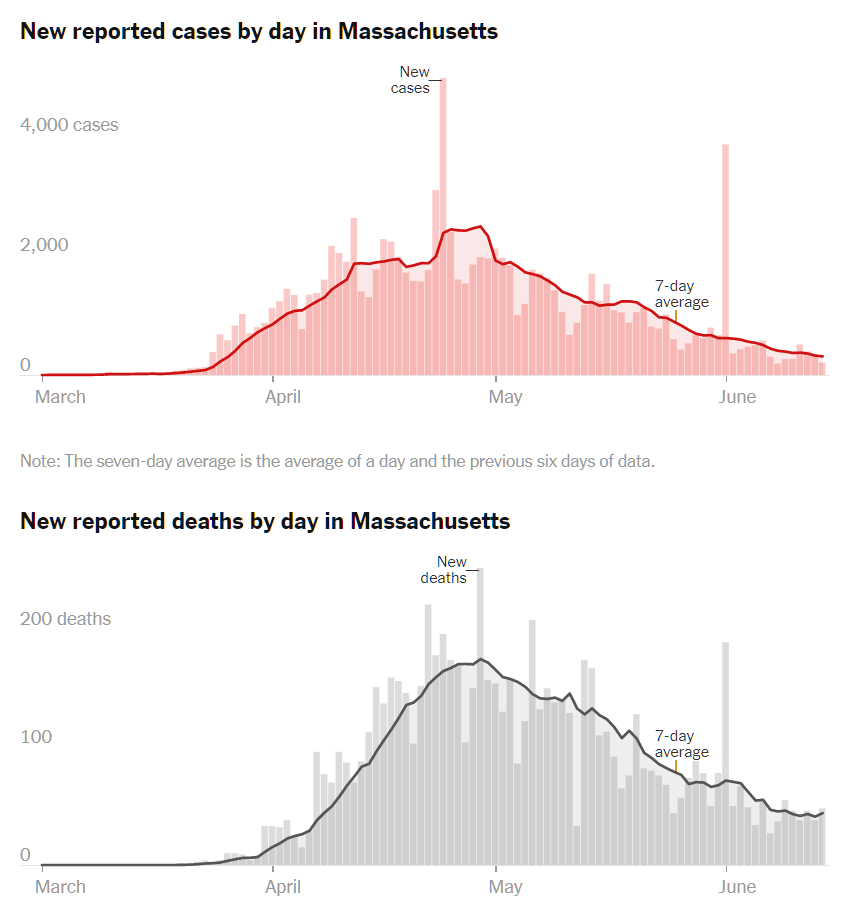 If masks are the way to slay the Covid-19 dragon, why isn't there an observable discontinuity in these curves as a result of the restrictions imposed on May 6? If anything, it looks like there was a bump in cases followed by a bump in deaths roughly correlated to a change on the May 6 date.
Maybe the answer is that masks do work, but the state reopened in early May and therefore the viral spread from reopening canceled out the viral suppression from masks? Definitely not! From the License Raj: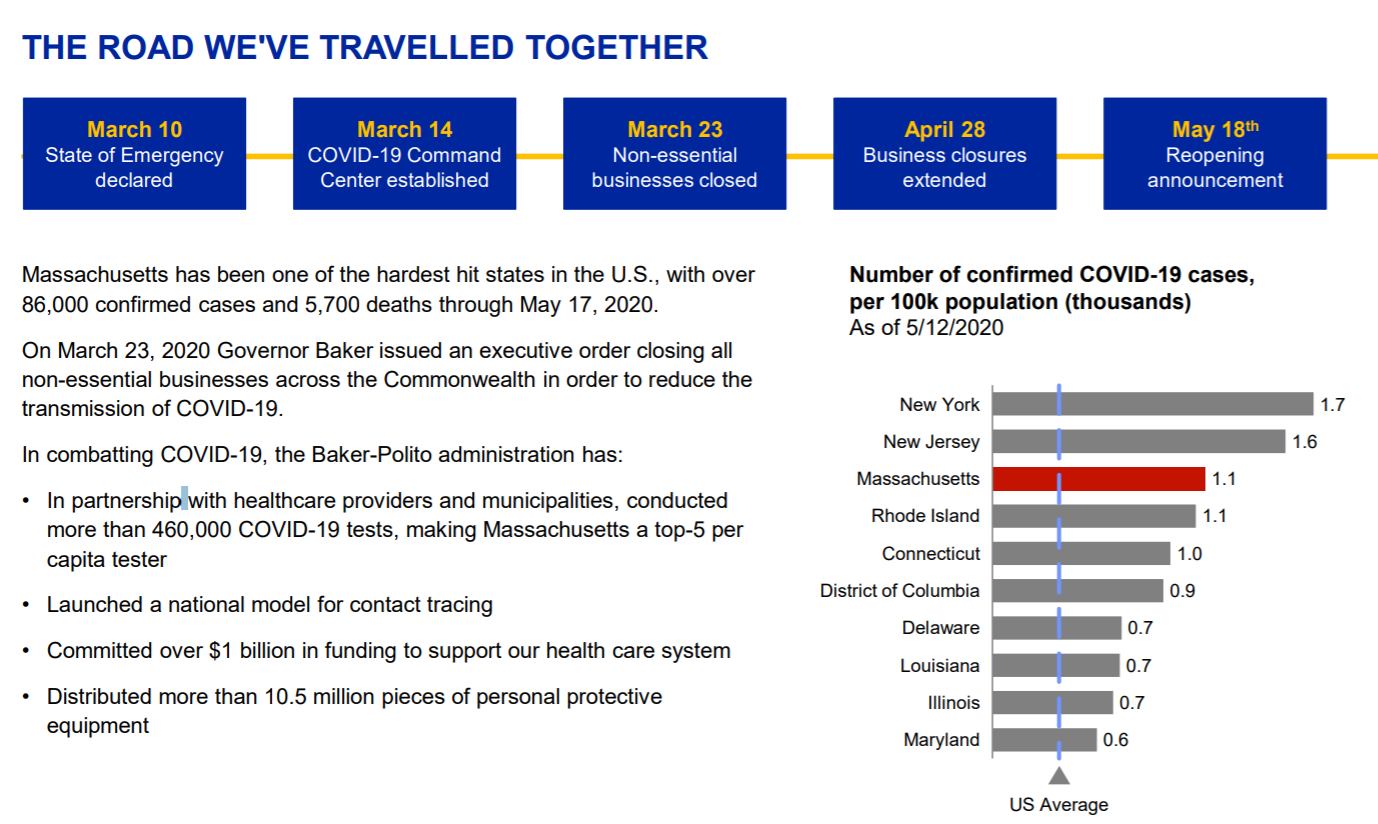 Construction and manufacturing were allowed to reopen, "with restrictions, some capacity limitations, and a staggered start", beginning on May 18. There was no significant change until May 25 (hair salons) and June 8 (hotels, some childcare (with masks on children older than 2; see the happy preschooler below), retail with occupancy limits).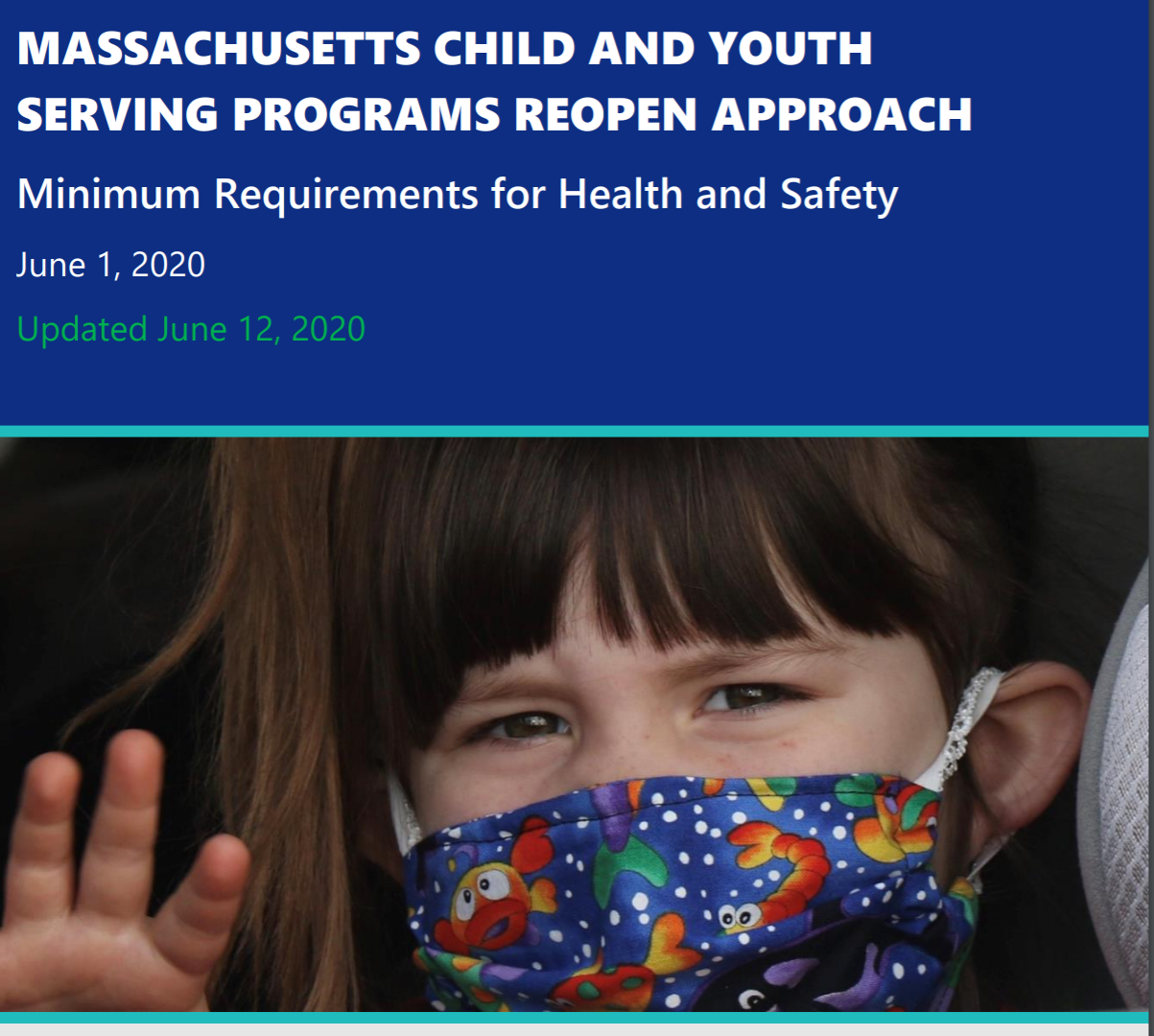 The anti-Karen wrote:
What I don't get: If masks work, why aren't we back at work? If masks don't work, why are we being asked to wear them?
This mask-loving Karen wonders:
If masks work, why don't we see a collapse in "the curve"?
Readers: Should we believe "science" or our own eyes looking at the NYT graphs? I picked Massachusetts because that's where I live (unwisely, it seems). Is there another state that adopted a mask law and in which the coronavirus waved a white flag and packed up?
Related: