"Plan to release genetically modified mosquitoes in Florida gets go-ahead" (Guardian) is exciting to me since one of the best things that we could do for humanity would be to kill all of the world's mosquitoes (in addition to the epic level of annoyance, they are responsible for killing 1 million people/year?).
Of course, the only thing more American than getting a mosquito bite is litigation. From the article:
A plan to release a horde of 750 million genetically modified mosquitoes in Florida and Texas is a step closer to fruition after a state regulator approved the idea, over the objections of many environmentalists.

Oxitec, a British biotechnology company, has targeted the US as a test site for a special version of Aedes aegypti mosquitoes. The mosquitoes contain a protein that, when passed down to female offspring, will lessen their chances of survival and, it is hoped, prevent them from biting people and spreading diseases such as dengue fever and Zika.

But the plan has caused uproar among conservation groups, which have sued the EPA for allegedly failing to ascertain the environmental impact of the scheme. Scientists have also expressed concerns about the oversight of the trial.
If this goes bad, we can blame Donald Trump and what my Facebook friends characterize as his "defunding" of the EPA (I wish someone would "defund" our household in the same way that Trump has defunded the Federal agencies that he has been accused of defunding!).
Personally, I am excited! The Mosquito book referenced below says that these insects have zero redeeming value. There are no animals, for example, that would be significantly inconvenienced if mosquitoes were eliminated. In other words, there is no animal that depends on the mosquito for its subsistence.
A tax-free resident of the Sunshine State (from the Corkscrew Swamp sanctuary):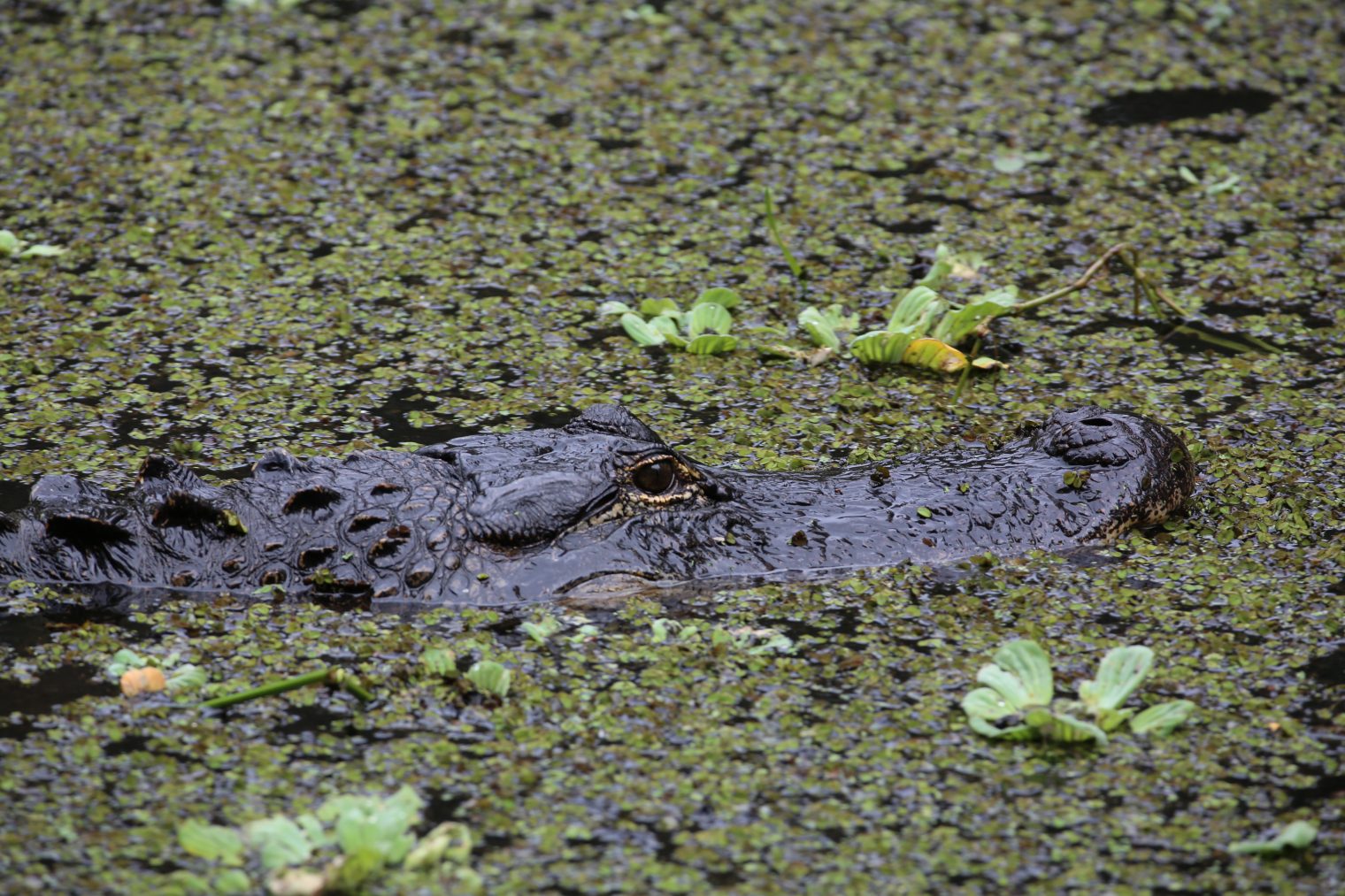 Related: