A (tenured professor) friend recommended Occupied, a 2015 Norwegian TV show on Netflix that is surprisingly timely. In the first episode, the prime minister has to decide whether it is better to die on one's feet or live on one's knees. Citing the priceless nature of even a single human life, he decides that Norwegians must accept subjugation by the EU and Russia.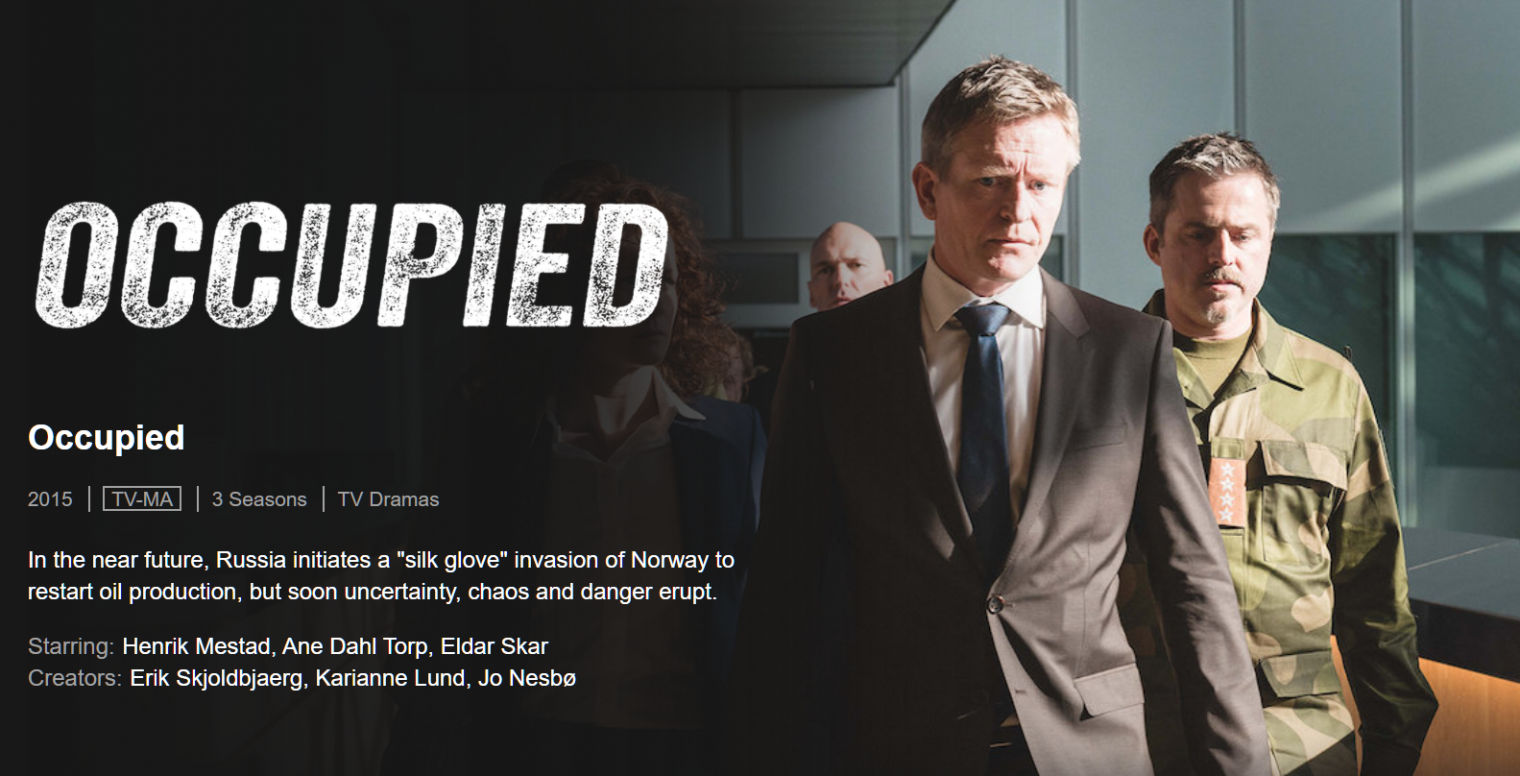 (The initial plot premise doesn't make obvious sense. Norway shuts down its oil and gas production in a noble effort to save Spaceship Earth from climate destruction. The EU wants Norwegian oil and gas and brings in the Russians to force Norway to turn it all back on. But since the Russians compete with Norway in oil and gas production, why would the Russians want to pressure Norway? Wouldn't the Russians be better off just selling EU its own production at a higher price? This is never explained, but if you can suspend your disbelief on this one point, the rest of the series makes sense.)
As the episodes unfold, Norwegians gradually surrender what had been their rights. Just like Americans facing the threat of coronaplague, about half of the people simply assert that their rights have not been eliminated, just slightly adjusted (e.g., children who get a weekly email from a teacher and two hours/week of Google Classroom hangout are still receiving their right to an education) while a clandestine resistance emerges of people who want their former constitutional rights as they were previously understood.
I'll be interested to hear what readers think about whether this movie captures the mindset of government leaders around the world today when it comes to dealing with the threat of coronaplague!
(My Dutch friend: "All of the rights that Americans fought and died in multiple wars to defend, they gave up in one governor's press conference." The screenwriters thought it would take a war for people in a Democracy to lose their rights, but a respiratory virus turned out to be sufficient to erase liberty!)
Related: