The price of a ticket to Hamilton finally came down to something I was willing to pay: $0 (already subscribing to Disney+).
So far I've learned that taxes in the American colonies were sky-high and King George was arbitrarily murderous.
Who else is watching? Now that we've seen it, does it seem like it would have been worth $2,000/seat to see in the theater? (If we assume that the streaming Hamilton is as good as the live one, comparable to the assumption that our state and local overlords would have us believe regarding K-12 schools, everything else on Disney+ is essentially free until everyone in our family is dead. The cost of four tickets to Hamilton on Broadway, back in the year 2019, would pay for at least 50 years of Disney+?)
Also… Happy Treason Day!
An NBER paper:
There is no doubt that the colonies paid very low taxes. For example, in 1763, on average, a citizen in Britain paid 26 shillings per year in taxes, while a citizen in New England paid just 1 shilling per year (see, for example, Ferguson 2004). Along the same line, Walton and Shepherd (1979) present an index of per capita tax burden for 1765: Great Britain 100, Ireland 26, Massachusetts 4, Connecticut 2, New York 3, Pennsylvania 4, Maryland 4, and Virginia 2. Moreover, after the Seven Years War, the British Parliament tried and failed to impose new taxes on the American colonies …

The third wave was the Townshend Acts of 1767, which were customs duties on British products imported into the colonies. The measures were intended to raise 1% of colonial income, a relatively small economic burden. Moreover, they met the criteria that only external trade should be taxed.
I've seen some other sources that calculated the tax burden for American colonists at 2 percent of income, lower than the most efficient countries today, such as Singapore (14 percent). For reference, the U.K. collects about 33 percent of income in taxes today while the U.S. is at 27 percent (but we spend 38 percent!).
Regarding the other history lesson, did King George ever actually order any colonist killed, like Admiral General Aladeen in The Dictator did?
Fallingwater, more or less on the Proclamation Line, west of which the colonists could not steal land from the Native Americans without rebelling against England: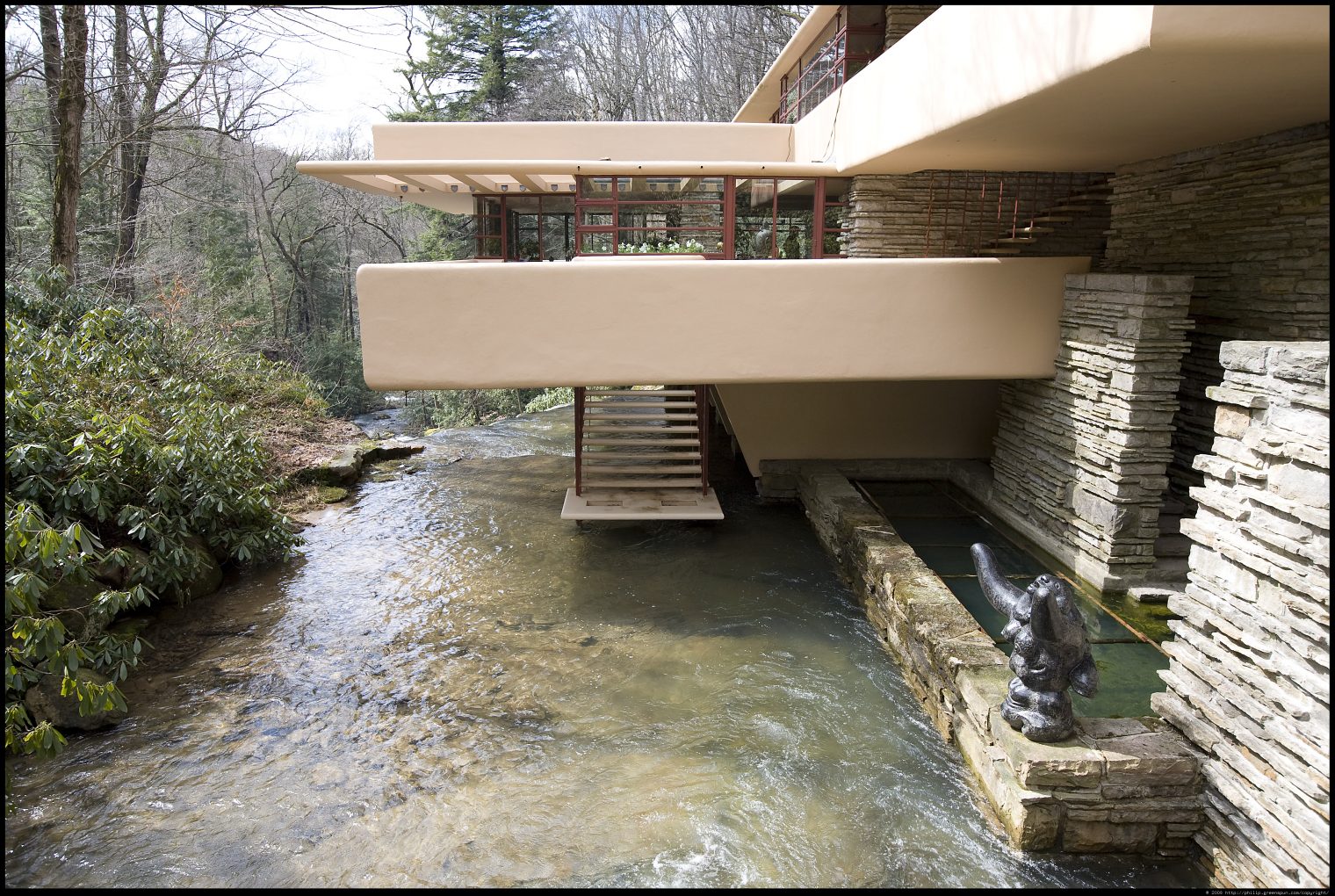 Correction from Joseph Boyle: The British actually did steal more land (via "treaty") in the years between 1763 and 1776. The Purchase Line of 1768 reflects this theft. (This correction notwithstanding, the British did seem to be more inclined toward honoring treaties and less inclined toward slaveholding than were the colonists.)