… however, according to M.I.T. and Harvard, it is essential for the welfare of foreigners that they stay here in the U.S. to be governed by Donald Trump and subjected to an unmitigated textbook-style coronaplague. See "Harvard and MIT sue Trump administration over online-only instruction for foreign students in the US" (CNN):
Harvard and the Massachusetts Institute of Technology on Wednesday sued the Trump administration over its guidance not allowing foreign students to take online-only courses in the US this fall semester.

Harvard announced earlier this week that all course instruction will be delivered online, including for students living on campus. In a statement provided to CNN, the university said the guidance stands to affect approximately 5,000 international students.

"The order came down without notice—its cruelty surpassed only by its recklessness. It appears that it was designed purposefully to place pressure on colleges and universities to open their on-campus classrooms for in-person instruction this fall, without regard to concerns for the health and safety of students, instructors, and others," Harvard University President Larry Bacow said.

The lawsuit also underscores the challenge posed to students: "Just weeks from the start of the fall semester, these students are largely unable to transfer to universities providing on-campus instruction, notwithstanding ICE's suggestion that they might do so to avoid removal from the country."
If Trump is as bad as these folks say and the U.S. is an example of spectacular incompetence in managing the only thing that matters to humanity anymore (coronaplague), why wouldn't the best thing for foreign students be an airlift back to relative coronasafety and government competence in their respective home countries?
(This is especially critical as we are informed by U.S. media that the typical victim of Covid-19 is a previously healthy teenager.)
A recent photo from a Robinson R44 of the empty Harvard campus: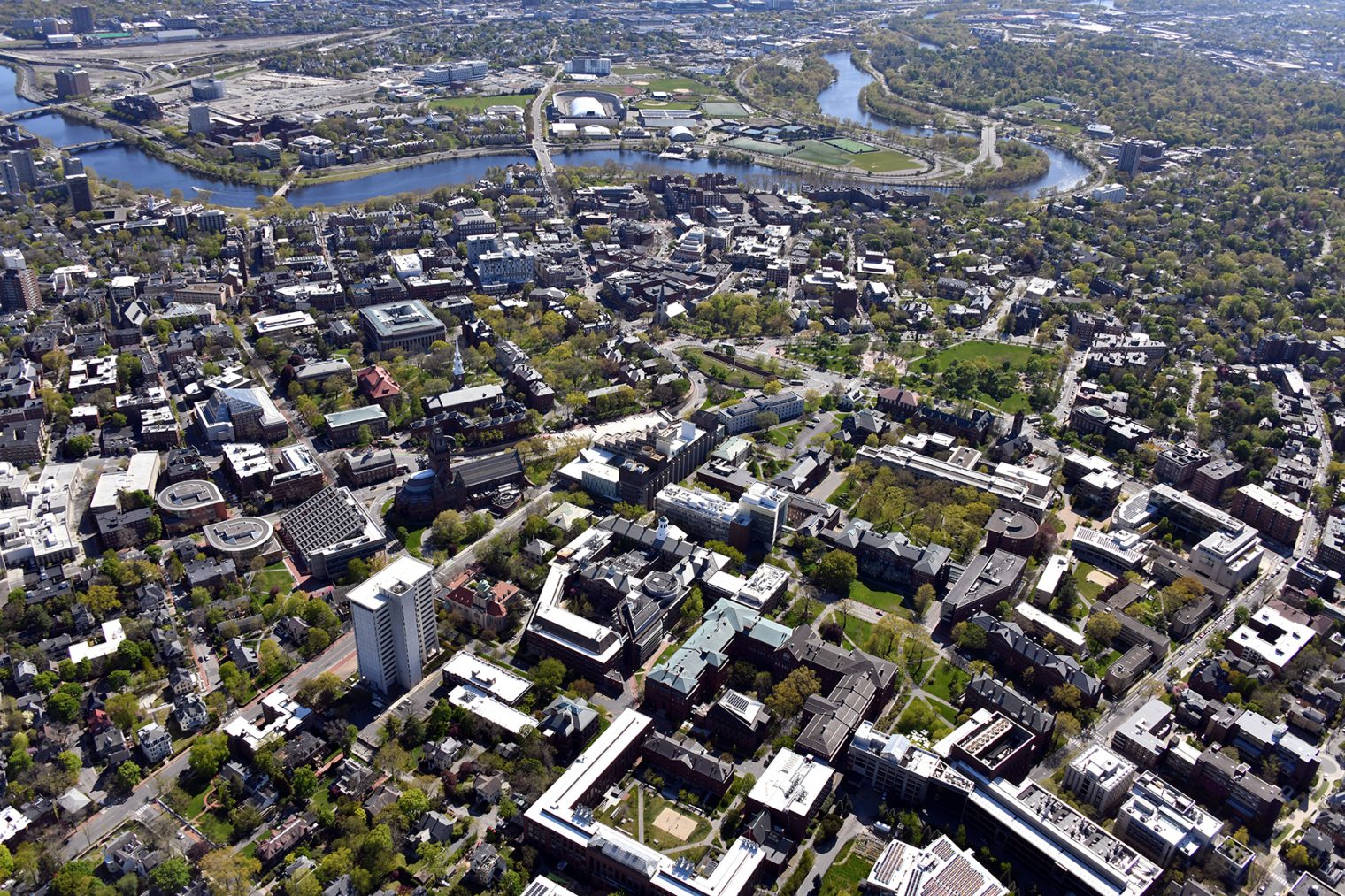 (credit: my friend Tony)