Florida is being described as a Covid-19 disaster zone, but I wonder if the state is being punished for its own success at the March 2020 dogma of Flatten the Curve. Here's a chart of tests performed and percent positives from John Hopkins: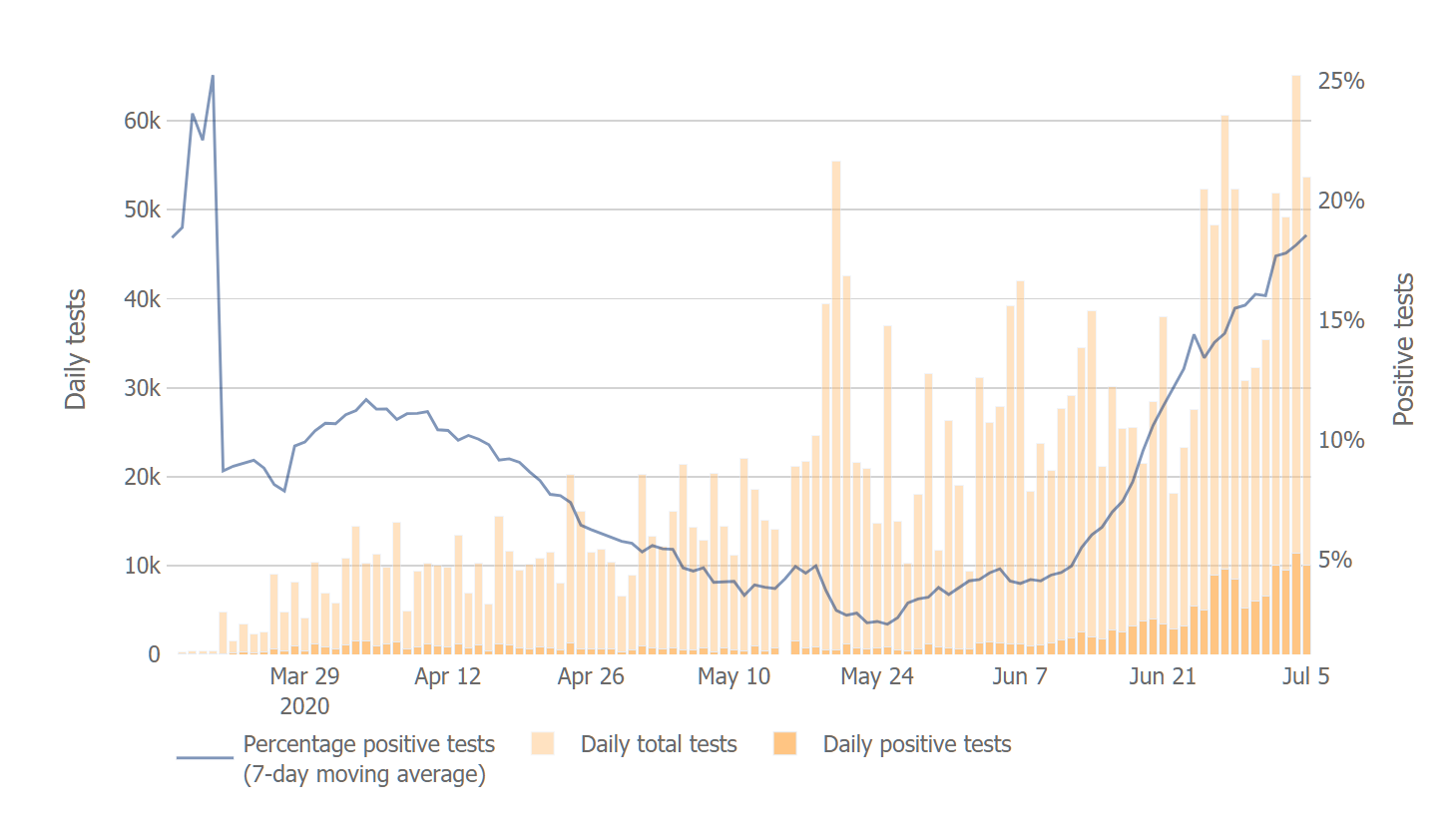 Florida's governor ordered a shut down effective April 3. The state began reopening in May. Can we infer from the above data that Florida, with its dense linear city, was a natural plague center, but the dramatic suffering and efforts of citizens actually had a huge effect? From mid-April to mid-June, only a small percentage of Floridians who sought a plague test actually came up positive.
Let's look at Massachusetts for contrast: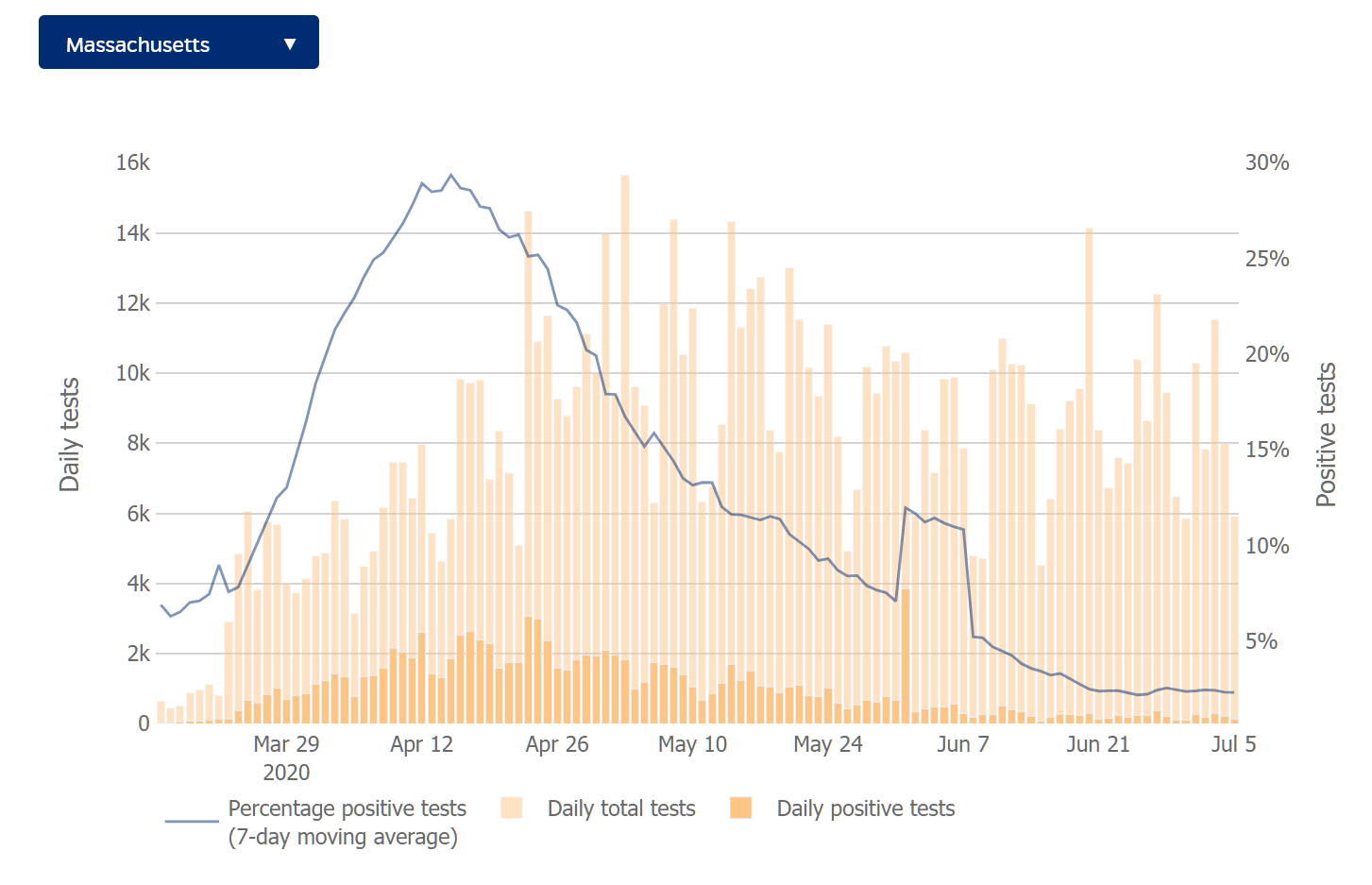 Essentially a textbook unmitigated infectious disease epidemic, right? How about New York?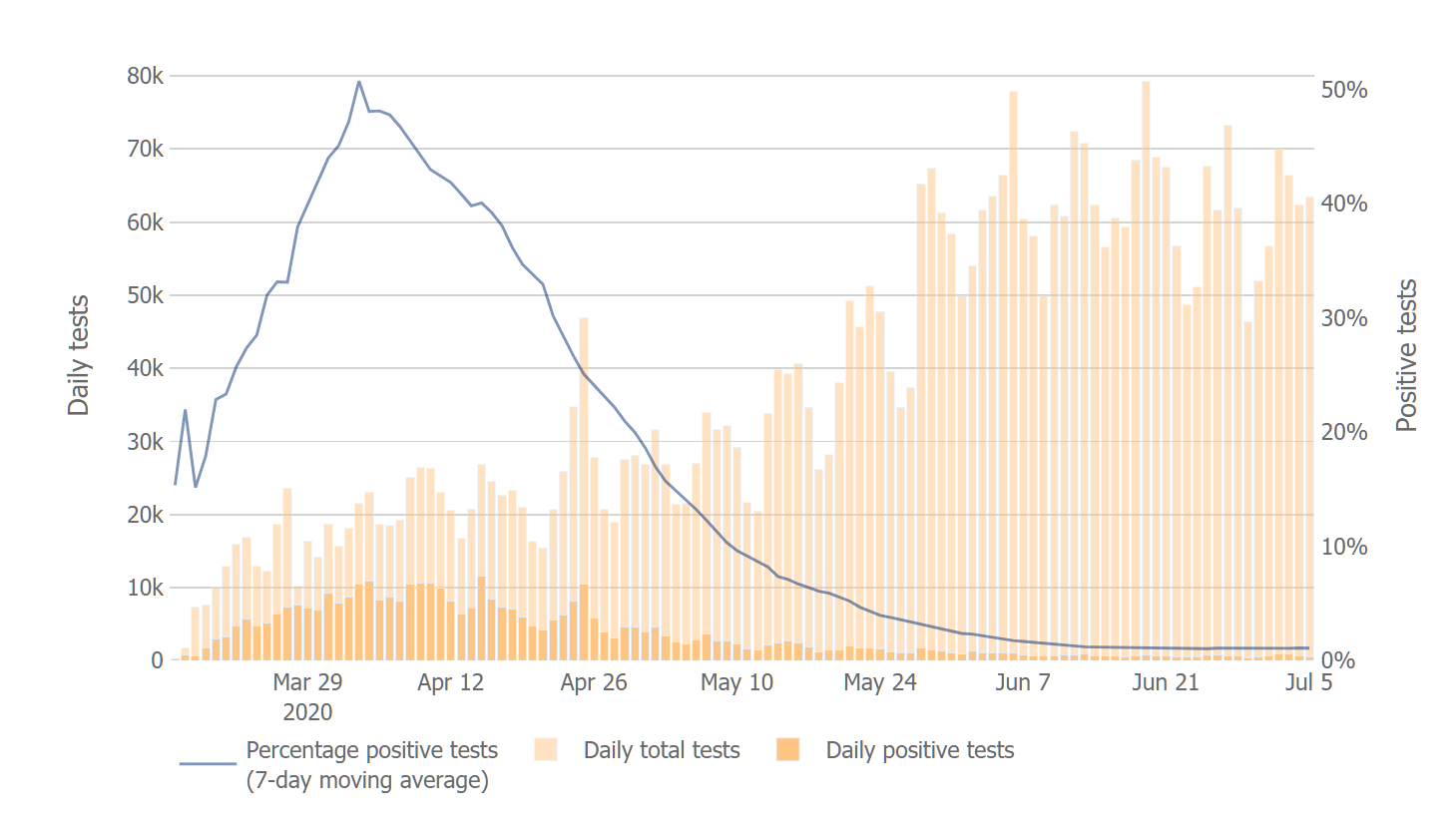 So… Florida is being pilloried despite the fact that it actually might be one of the most successful examples of flattening the curve!
(Of course, just as noted by the former chief scientist of the European CDC, and just as promised by Flatten the Curve advocates here in the U.S., infections were merely delayed by this success, not prevented. So the current state of Covid-19 affairs in Florida is exactly what one would expect given the successful shutdown.)