"Syllabi and qualifying examinations for the Ph. D. in computer science at Stanford University" from 1969 (uncovered while doing a prior art search on a patent case):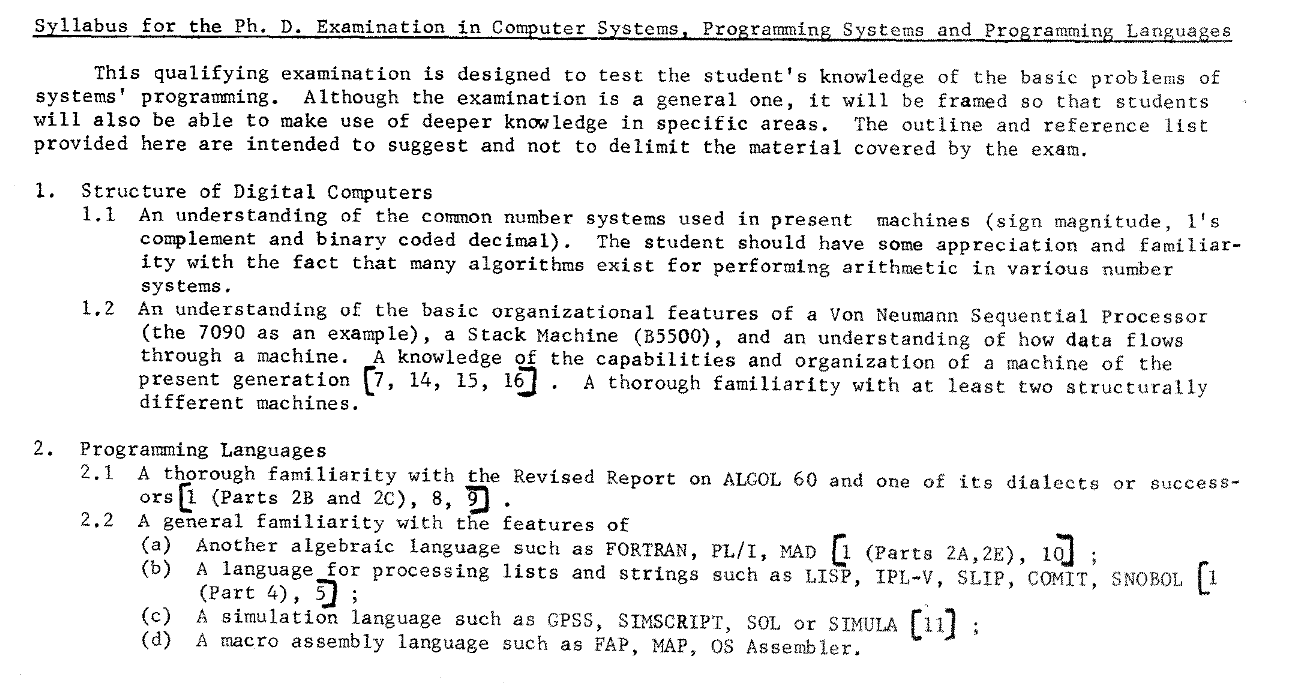 What are the modern equivalents? A thorough knowledge of JavaScript?
Another barn find… "The debugging system AIDS" (1970):
The object of the AIDS project has been to provide a debugging system for FORTRAN and assembly language code on the Control Data 6600 … The story of AIDS may be traced back to early 1965… AIDS, the All-purpose Interactive Debugging Sys-tem, is a main program with three input files… In evaluating the results of the AIDS project, it is necessary to ask two separate questions: Is such a powerful debugging system worthwhile? and Has this implementation been successful… Thus the fundamental question is, does AIDS save the programmer time in debugging?