I am hopeful that readers will notice a more responsive server as of last night. The virtual server behind this site had hit a load average of 21 while simultaneously using only 1-3 percent CPU for user processes. How is that possible? The Unix top command was showing up to 98 percent CPU used for "st". If you're a dinosaur like me and most of what you learned about top was learned in the 1980s, this is confusing indeed. "st" is "steal time", i.e., time that was "stolen" by other virtual machines on the same host and/or the hypervisor. If st is more than 10 percent, that's a sign that the underlying physical machine is overloaded.
Why hadn't the hosting service noticed this issue and migrated some of the demanding virtual machines off the physical machine to prevent this kind of overload? What could they be doing if not writing a Perl script to catch problems like this? "We stand with the Black community":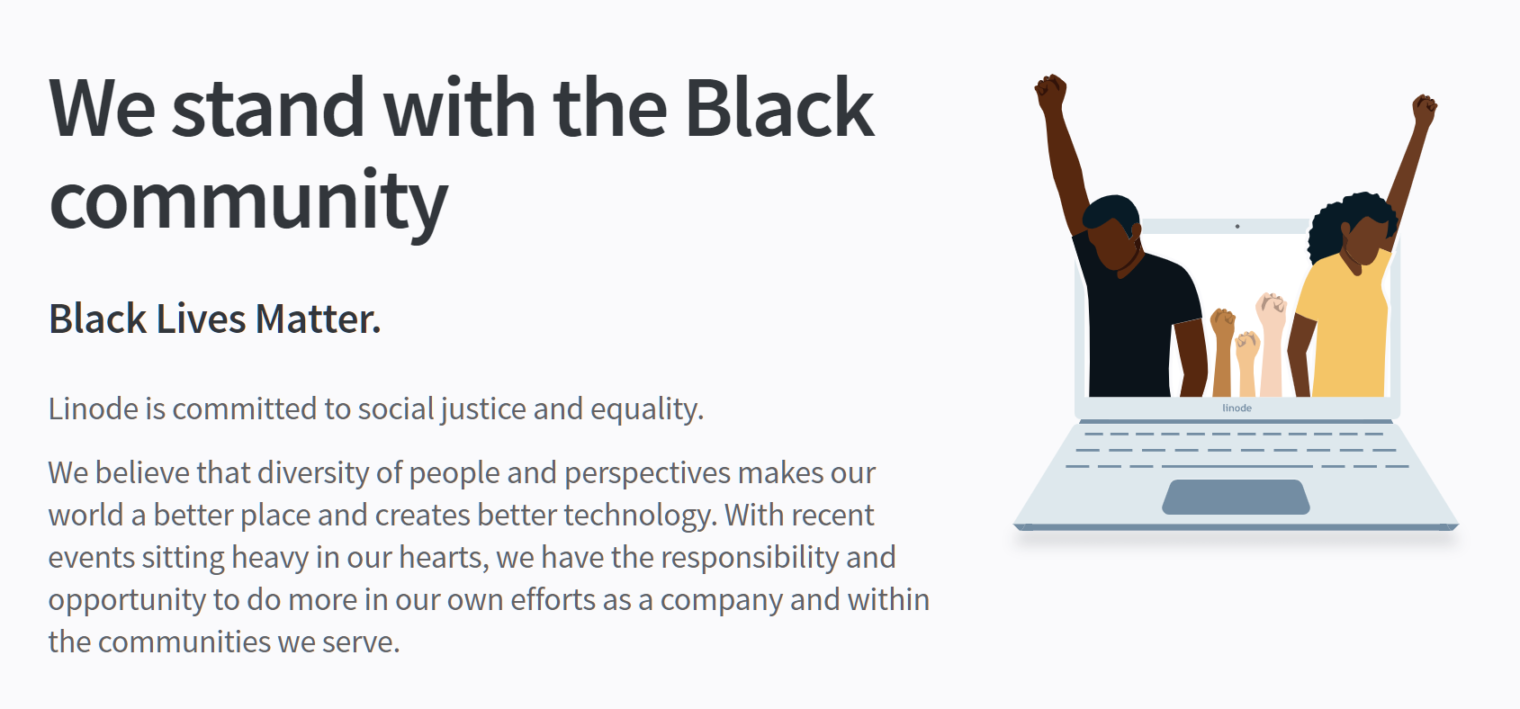 (The page notes that the company will offer "Paid time off for voting". Perhaps there will be a few decades of unpaid time off for any employee who shows up with an "All Lives Matter" T-shirt or a MAGA/KAG hat!)
The company is sufficiently committed that a banner reading "Black Lives Matter. Linode is committed to social justice and equality." appears at the top of every page for a customer's tech nerds. Want to know the operating system running underneath your server? IPv4 versus IPv6 traffic? See if your server was backed up? The hundreds of pages that show information like this are all headed by a "Black Lives Matter" message.
Readers: On the theory that humans aren't great at focusing on multiple goals at the same time (witness nearly the U.S., now entirely devoted to the single goal of avoiding coronadeath and the folks who switched attention to BLM immediately abandoned all thoughts of social distancing), is it fair to say that any company that truly commits to Black Lives Matter will also deliver an inferior product and service compared to if they hadn't made this commitment?
Related: