A Facebook Mask Karen (his profile picture is at least 50 percent face covering) highlighted "Coronavirus creates election worker shortage ahead of November" (Politico): "Local election authorities typically rely on older volunteers, who are dropping out in higher numbers over coronavirus fears."
This prompted me to wonder why we would have an election at all here in Maskachusetts. Most candidates will he running unopposed. For the remainder, the outcome is already known. Why have people gather to infect each other when there is nothing to be decided?
Readers: What is the point of a November election in one-party states such as California, New York, et al.? If #BecauseEmergency is sufficient reason to cancel what used to be Constitution rights that had some value (e.g., the rights for young healthy people to receive an education, assemble and socialize, go to work, etc.), why isn't #BecauseEmergency sufficient reason to cancel a valueless right (to vote in a non-primary election in a non-swing state)?
If we insist on some kind of count, we could do it safely with a drive-by inspection of lawn signs. Every "Hate Has No Home Here" sign can be counted as a vote fore Joe Biden: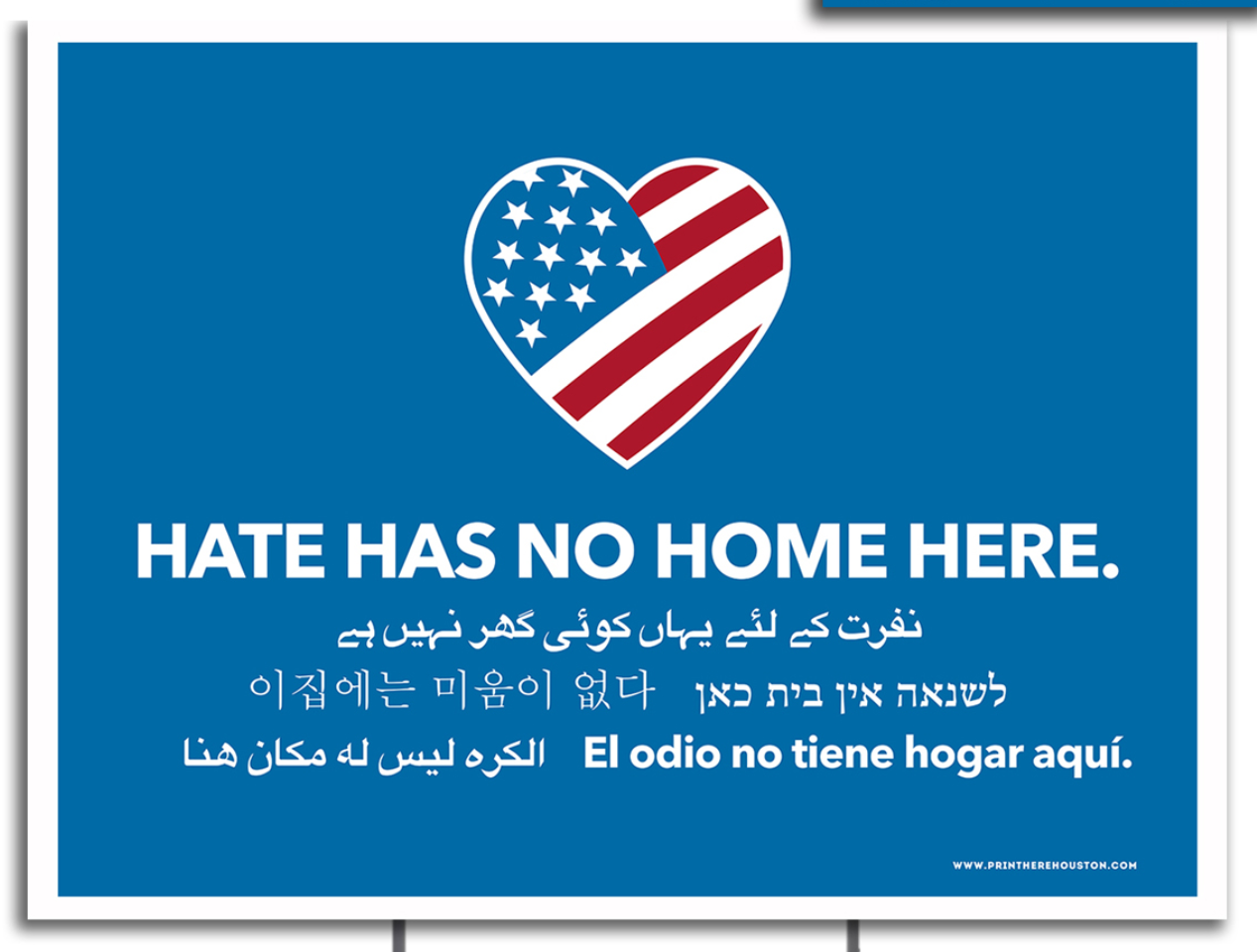 Anyone who has the temerity to place a Donald Trump on a lawn in our town will typically find that the neighbors correct the mistake within a few days. Votes for Trump cannot therefore be via a sign with the hated dictator's name on it. Maybe a yard sign like this would be sufficiently subtle?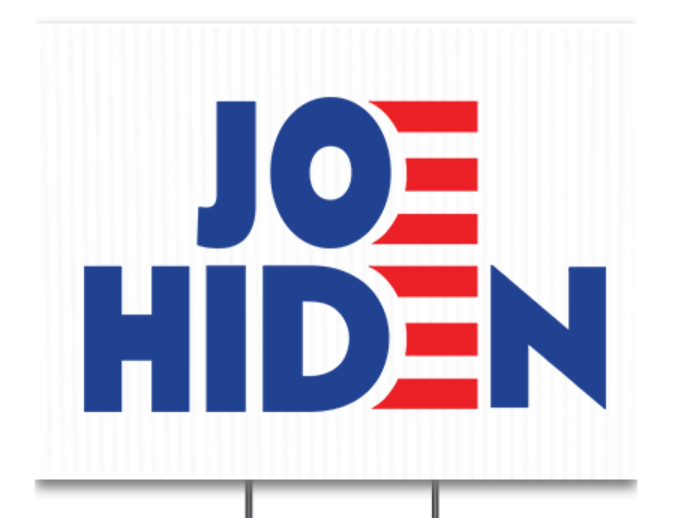 Readers: What is the point of holding the November election in the states that overwhelmingly favor one party?