We recently flew a Cirrus SR20 to Martha's Vineyard, an instrument training flight for an IFR student that, of course, turned into an actual IMC experience (thanks, Maskachusetts weather!).
We brought his 12-year-old daughter along in the back seat. After touring around the island for a bit, it was time to change into bathing suits. We availed ourselves of the government-run public restrooms for this purpose. The 12-year-old complained about their filthy condition. Of course, I responded with "Remember that the country that hasn't ever been able to provide clean public restrooms will beat the coronaplague via superior hygiene."
She then shared her idea: "People who are on welfare, instead of just sitting at home to get checks and benefits should have to clean public bathrooms." (that would be a workforce of at least 70 million!) She had previously been disparaging Dr. Donald J. Trump, M.D. and singing the praises of Democrats, presumably a result of her years of contact with unionized public school teachers here in the Boston suburbs. I told her "you know, there is actually an established political party in the U.S. that is already lined up with your thinking."
One of the clean public restrooms in every Shanghai Metro station:
(Bonus: While taking these photos, I learned how the locals say "What is that stupid white guy doing?")
If you go to a private shopping mall, which are spaced at intervals of just a few blocks in many areas, the level of luxury is a lot higher:
Note, in both cases, the provision of low sinks for children. Also note the Chinese conception of (1) possible gender IDs for humans, and (2) most likely family structure.
Houses in Oak Bluffs, failing to social distance: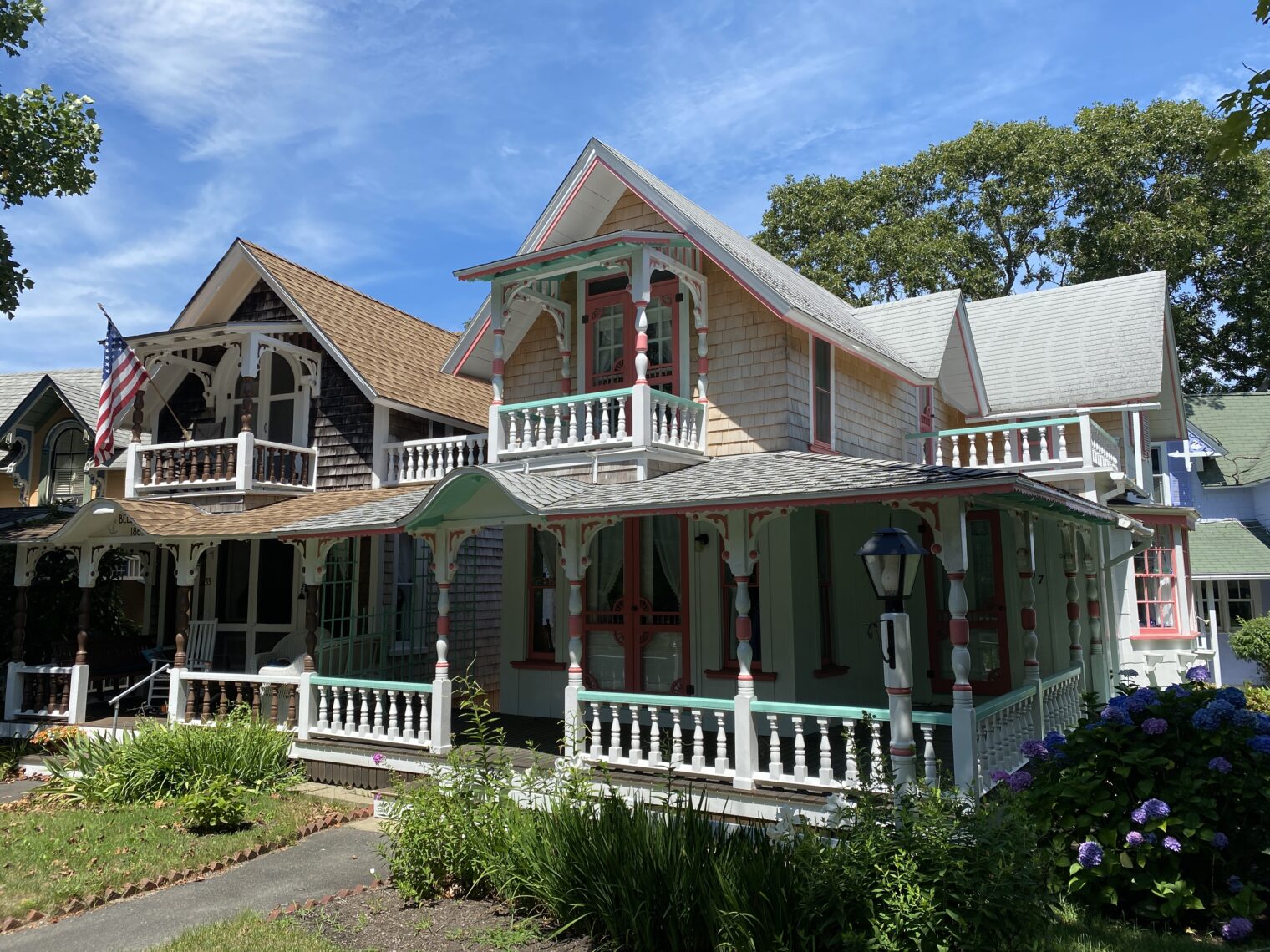 (This was the site of a 19th century religious summer camp, prior to Americans' conversion to the Church of Shutdown.)
Separately, we received a notice from our Town Administrator:
Effective Monday August 10, 2020, Notary services will temporarily be unavailable at Lincoln Town Offices due to the inability to maintain safe social distancing. Notary services will resume when deemed safe to do so. In the meantime, you can contact the following local businesses that advertise notary services…
In other words, it isn't safe for government workers (who could easily walk a few steps to meet a taxpayer outside and the town hall already has a covered-from-the-rain entry), who will be paid at 100 percent regardless of how much or little they do. So let's make private-sector employees, who need to work in order to get money, take the risk of close encounters with the public.