Facebook remains a safe space for Shutdown Karens to pour out their fear regarding school reopening. Children will die. Maybe the death rate among children could become 100X what it had been? Certainly it could! The Tuesday, August 11, 2020 dashboard: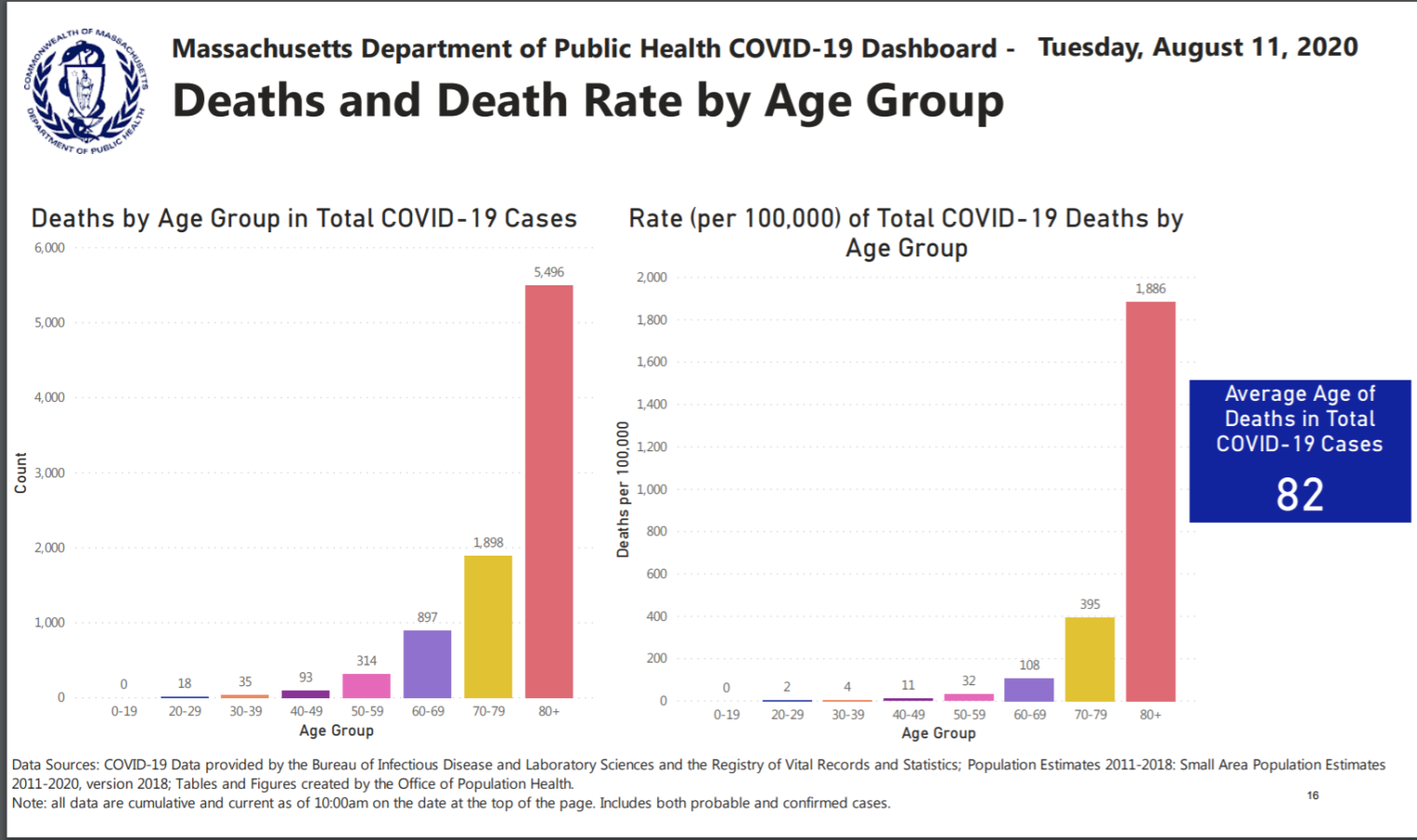 Out of 8,529 deaths so far, exactly 0 have been among those under 20. A naive person might look at these data and say "since I'm not 82 years old, I won't worry too much and I certainly won't worry about children, none of whom have ever died here in Massachusetts."
[How is Maskachusetts doing as Month 6 of Shutdown begins? The never-masked, never-shut Swedes have lost 5,770 residents so far (WHO). In other words, righteous Massachusetts, carefully following Church of Shutdown dogma, has had twice the cumulative death rate of the wicked Swedes, sending their children into the killing zones (schools) daily.]
The August 12, 2020 dashboard has a new format. This one is much scarier to middle-aged parents. 8,547 of us have perished. There is no breakdown by age nor average age reported. 18 people were reported dead yesterday (compare to 4 in Sweden, suggesting that Massachusetts has 6X the daily death rate compared to Sweden).