The 74-year-old Ed Markey is running for reelection to the Senate here in Maskachusetts, The 39-year-old Joe Kennedy III, whose primary qualification is being a Kennedy, is running against him. Whom to vote for?
Ed Markey advertises on Facebook that he is not old. In fact, he is so young that AOC likes him: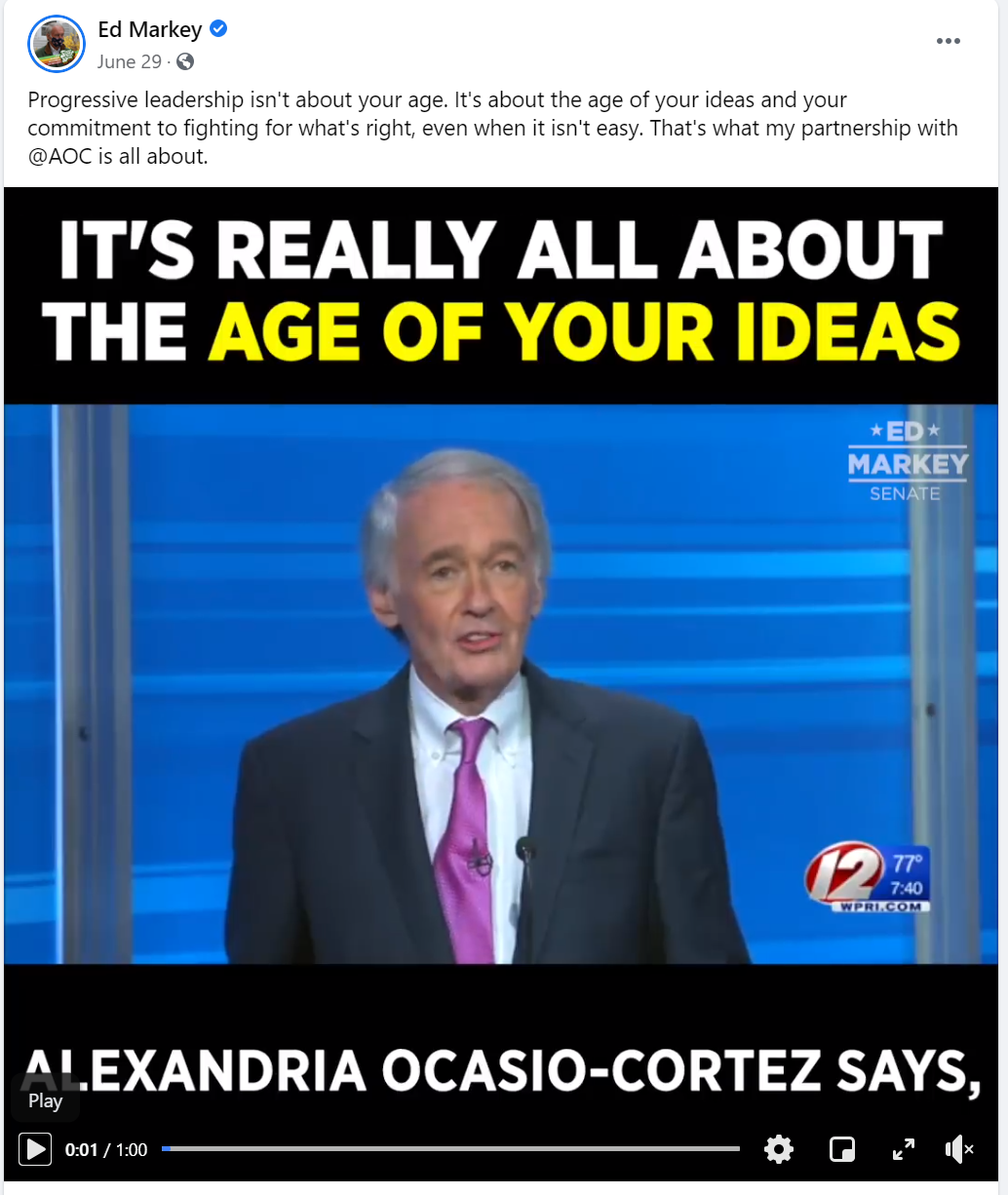 Text: "Progressive leadership isn't about your age. It's about the age of your ideas and your commitment to fighting for what's right, even when it isn't easy. That's what my partnership with @AOC is all about."
If we average Markey's age and AOC's age (30), we would get the age of a person whom an American business might trust to serve as a manager?
No Republican can win in November, so the real contest is the September 1 primary among Democrats. (Though, in fact, all of the other candidates on my primary ballot are running unopposed. So there will be two successive ballots in which nearly every candidate is unopposed!)
Why doesn't AOC like Joe Kennedy III? Wikipedia says that he supported the Green New Deal (we can prevent climate change from killing anyone who somehow escapes coronadeath). Kennedy has an elite educational background: BB&N (where students actually got taught this year, unlike in the Massachusetts public schools), Stanford, Harvard Law School. Maybe AOC is worried that Kennedy will follow the old rule: "If you're not a liberal at twenty you have no heart; if you're not a conservative at forty you have no brain." As Kennedy gets older he will begin to listen to his buddies from Stanford and Harvard Law School about how taxes are too high?
Readers: How should I vote in the primary? (Wisdom of crowds: Markey leads Kennedy)
(Among registered Republicans, those who #BelieveScience and #RespectScience have the option to vote for a real scientist (PhD in systems biology), Shiva Ayyadurai (also the inventor of email). A sign among the righteous suburbanites, many of whom have "We Believe… Science is Real" signs in their yards: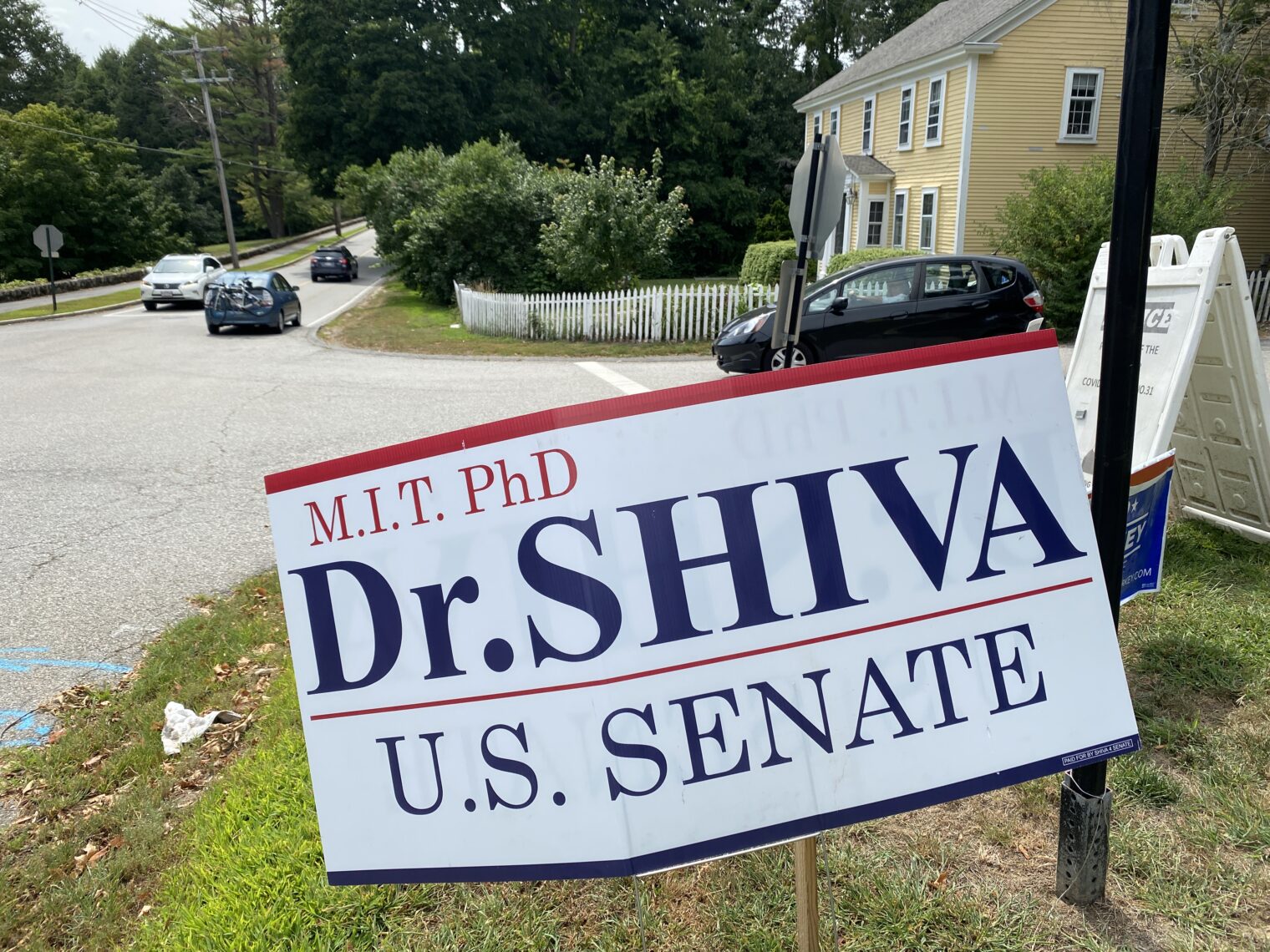 Next best thing to voting for Dr. Fauci! The inventor of email's opponent in the tilting-at-the-windmills exercise in futility (a Republican primary in MA) is a law firm partner, Kevin O'Connor.)
Related: