In April 2015, I wrote the following:
Boston Marathon bomber Dzhokhar Tsarnaev has been convicted by an impartial jury of 12 locals wearing "Boston Strong" T-shirts. Now they are deciding what to do with him.
In July, the appeals court agreed with me that a local jury was unlikely to be impartial (NPR):
The higher court noted that the judge who presided over Tsarnaev's trial had rejected the defense team's request for a more distant trial venue where prospective jurors might be less likely to be prejudiced against the Chechen immigrant. That judge did so, the ruling maintained, promising that local jurors would be adequately screened.

But the three-judge panel ruled that the trial judge had failed to impanel an impartial jury.

In another part of the opinion, Judge Juan Torruella wrote that the District Court judge relied on "self-declarations of impartiality" by prospective jurors, calling that "an error of law and an abuse of discretion."
Today we learn "Justice Department asks Supreme Court to review decision to vacate Boston bomber death sentence" (CNN). The Marathon bombing was more than 7 years ago and featured a governor's "shelter-in-place" request: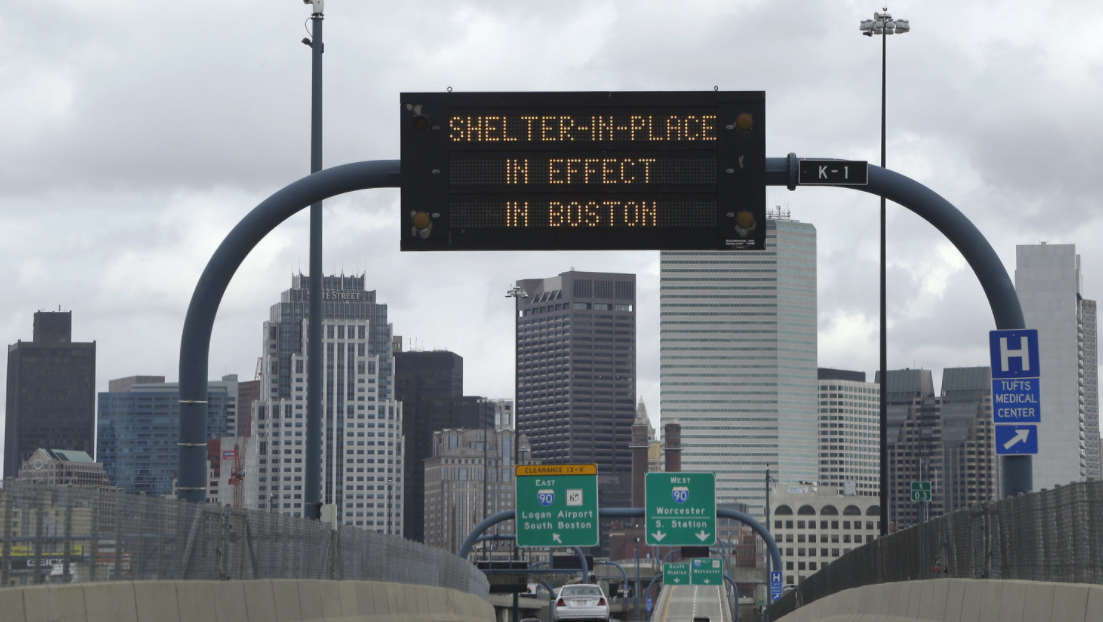 Readers: Does the epic length of proceedings against/related to Mr. Tsarnaev reveal a defect in the U.S. legal system? From the Wikipedia page on the trial:
Tsarnaev's attorney, Judy Clarke, opened by telling the jurors that her client and his older brother, Tamerlan, planted a bomb killing three and injuring hundreds, as well as murdering an MIT police officer days later. "There's little that occurred the week of April the 15th … that we dispute," Clarke said in her 20-minute opening statement
In other words, the defense and the prosecution actually agreed regarding most of the facts. Shouldn't we have had a resolution long before now?
Related:
"Boston Marathon Bombing Trial: Why Are Judges Loath To Change The Venue?" (Harvey Silverglate, 2014)
"Brothers' Classic Immigrant Tale Emerges as Relatives Speak Out" (NBC, 2013): Tamerlan Tsarnaev was an outspoken athlete who spoke three languages, played the piano, studied engineering, was a devout Muslim and aspired to represent the United States at the Olympics. … The brothers were part of a family refugees who fled the war-torn Chechnya region of Russia and immigrated to America a decade ago. … "They immigrated and received asylum," Ruslan Tsarni, the brothers' uncle, told reporters outside his home in suburban Maryland.
"Russia's Warning on Bombings Suspect Sets Off a Debate" (NYT, April 2013): In March 2011, the Russian security service sent a stark warning to the F.B.I., reporting that Tamerlan Tsarnaev was "a follower of radical Islam" who had "changed drastically since 2010" and was preparing to travel to Russia's turbulent Caucasus to connect with underground militant groups. Six months later, Russia sent the same warning to the C.I.A. … F.B.I. officials have defended their response to the Russian tip, which prompted agents to interview Mr. Tsarnaev and his parents and check government databases and Internet activity. The bureau found nothing.