Some of my friends were discussing whether adjustments due to coronapanic will make it irrational for more Americans to work, rather than to set themselves up for welfare (means-tested public housing, Medicaid, SNAP, and Obamaphone). As with child support profits, there is a a lot of variability from state to state. From Cato's work-versus-welfare trade-off 2013: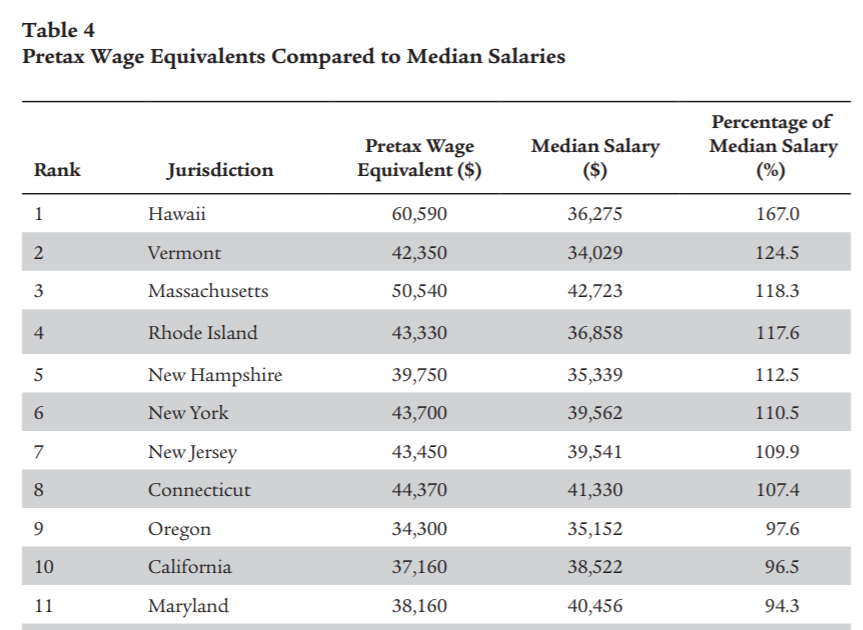 What's changed with coronaplague? The desk jobs are less fun: sit at home and stare at a screen all day. The non-desk jobs are more dangerous: work in a supermarket and be exposed to hundreds of people every day, any one of whom might kill you with a breath.
What about spending? An MBA friend's perspective:
I guess the worst-hit people will be those who earn $80-150k

They used to be able to afford a lot of "near luxury" stuff despite not being eligible for the good welfare gravy train and despite the high taxes that the government hits them with to support the welfare gravy train. but now they will be stuck at home. Near-luxury goods such as restaurant meals, airline tickets, theater tickets, and theme park tickets all go way up in price due to mandated de-crowding measures,

Everything will cost more. so the difference between their lifestyle and a welfare family will become minimal. since they won't be able to afford meals out anymore. they would be better off not working, playing Xbox and swiping EBT card for food. do some cash labor for luxuries (if cash isn't outlawed under the pretext that it spreads coronavirus!).
Readers: What do you think? Except for those who can earn well above the median, will working be a completely irrational choice for an American?