It looks as though I actually can be wrong about everything.
From March 25, When do car makers cut prices?
Shouldn't the car manufacturers be having coronavirus special deals? A car plainly isn't worth as much as it was two months ago. Why are the prices mostly the same? Are people actually buying cars at a similar rate to what it was a year ago? Is the shutdown of car factories roughly balancing the collapse of demand? Even with the U.S. and Europe paralyzed, Japan and China are open for business, right? They can produce a ton of cars, can't they?
We still don't have that new car, but it looks as though I was dead wrong as usual: "Looking to Buy a Used Car in the Pandemic? So Is Everyone Else" (nytimes, yesterday). Excerpts:
Eager to avoid public transit and Uber, and to save money, buyers are emptying dealerships.

"Used cars are supposed to depreciate, but I'd look up the book value of a car on the lot and see it was higher than at the beginning of the month," said Adam Silverleib, president of Silko Honda in Raynham, Mass. "I've never seen that before."

Early in the pandemic, when many people avoided leaving home for all but the most pressing needs, carmakers offered no-interest loans for as long as 84 months to lure buyers. With new-car inventories low, such generous incentives have mostly disappeared.
I was only 90 percent wrong about new car demand:
Those fears might be overdone. Buying a used car does not increase the number of cars on the road, of course. And sales of new cars are not taking off. If anything, part of the sudden mania for used cars stems from the yearslong rise in the price of new cars and trucks. On average, new vehicles now sell for about $38,000, more than many consumers can afford or are willing to pay.
Speaking of wrong about everything, Senior Management likes the idea of a station wagon. These are rare birds on our Planet of the SUVs and I am seriously averse to the Karenmobile (Volvo). That leaves "How Subarus Came to Be Seen as Cars for Lesbians" (Atlantic: "it's the result of a calculated, highly progressive ad campaign launched 20 years ago.") and… what else? We saw an interesting looking car the other day, a Buick Regal TourX: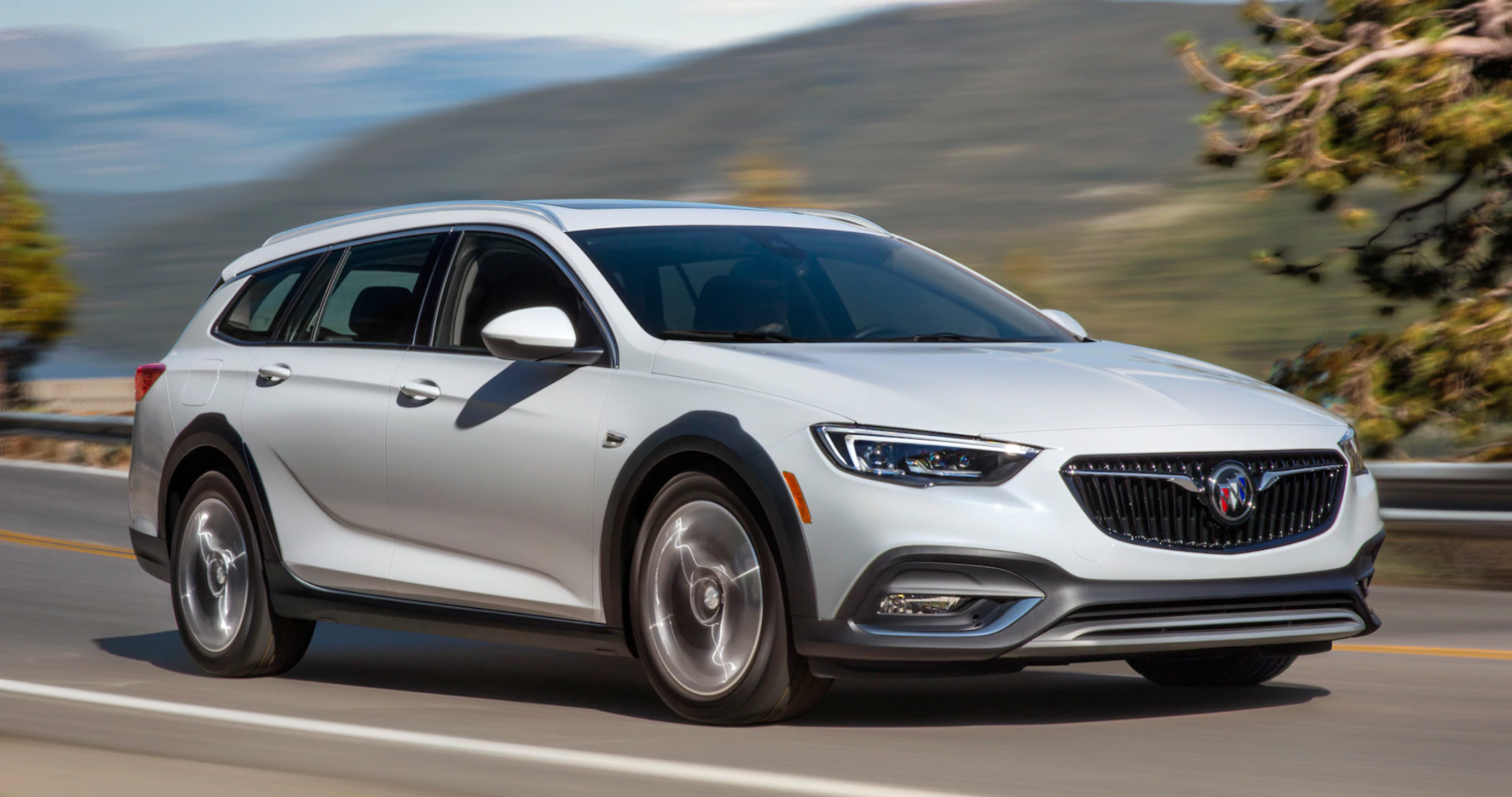 1.4 billion Chinese consumers can't be wrong about Buick, can they?
Related: