"Bay Area smoke: To breathe safely, stay inside and don't count on masks" (Mercury News):
Don't count on masks to help with bad air, experts say

But people shouldn't expect much protection from the bandanas or surgical masks they have become accustomed to wearing in public to prevent the transmission of COVID-19. Experts also caution against relying on the more sought-after N95 respirator masks because they are in short supply.

With wildfire smoke, microscopic soot particles, about 2.5 microns in size, can be inhaled and cause inflammation, explained John Balmes, a professor of medicine at UC San Francisco, in an article published on the university's website.

There also is concern that poor air quality from the wildfires could increase the severity of COVID-19 symptoms. Dr. Stephanie Christenson, an assistant professor of pulmonology at UC San Francisco, said this concern is based on preliminary research linking air pollution to increased COVID-19 susceptibility, severity and death.

Because of the pandemic, people should continue to wear cloth and surgical masks in public, because they block respiratory droplets and help slow the spread of the coronavirus, Christenson said. Unfortunately, these masks don't block out the "very, very small" toxic particles from wildfire smoke, she said.
So the coronavirus is smaller than 2.5 microns?
Back in February, in "Can Masks Capture Coronavirus Particles?", our big enemy was "spheres with diameters of approximately 0.125 microns (125 nm). The smallest particles are 0.06 microns, and the largest are 0.14 microns."
As of July, the coronavirus was still 0.125 microns in size, according to "Can HEPA Air Purifiers Capture the Coronavirus?" (Wirecutter).
The McKinsey folks responsible for Enron's success, in "Can HVAC systems help prevent the transmission of COVID-19?", describe humans being victimized by particles as small as 0.1 microns.
Science tells us that masks are useless against smoke particles that are 2.5 microns in size and also that masks will stop a 0.125-micron coronaplague dead in its tracks. #FollowScience !
(From the New York Times, the progress of coronavirus in a state under a universal mask order and blessed with science-informed leadership: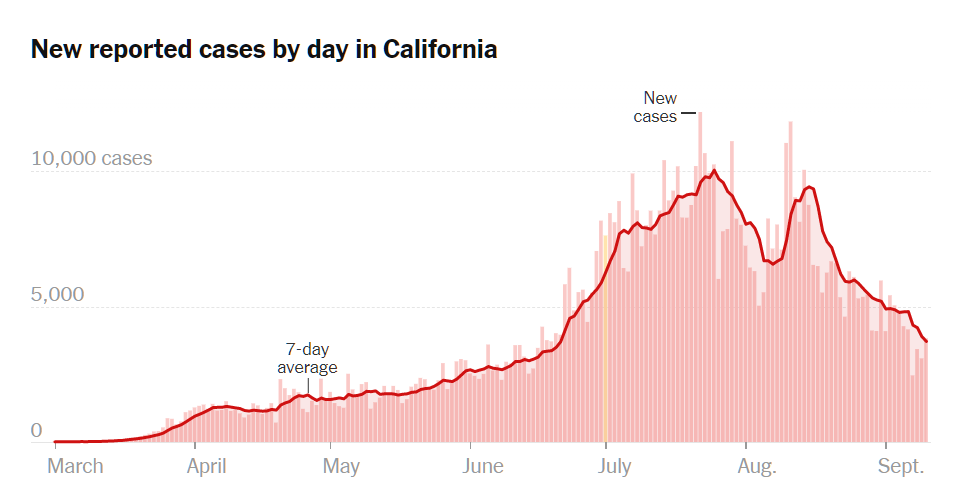 )
See also the higher rates of coronavirus infections in masked U.S. and France compared to never-masked Sweden and barely-masked Netherlands: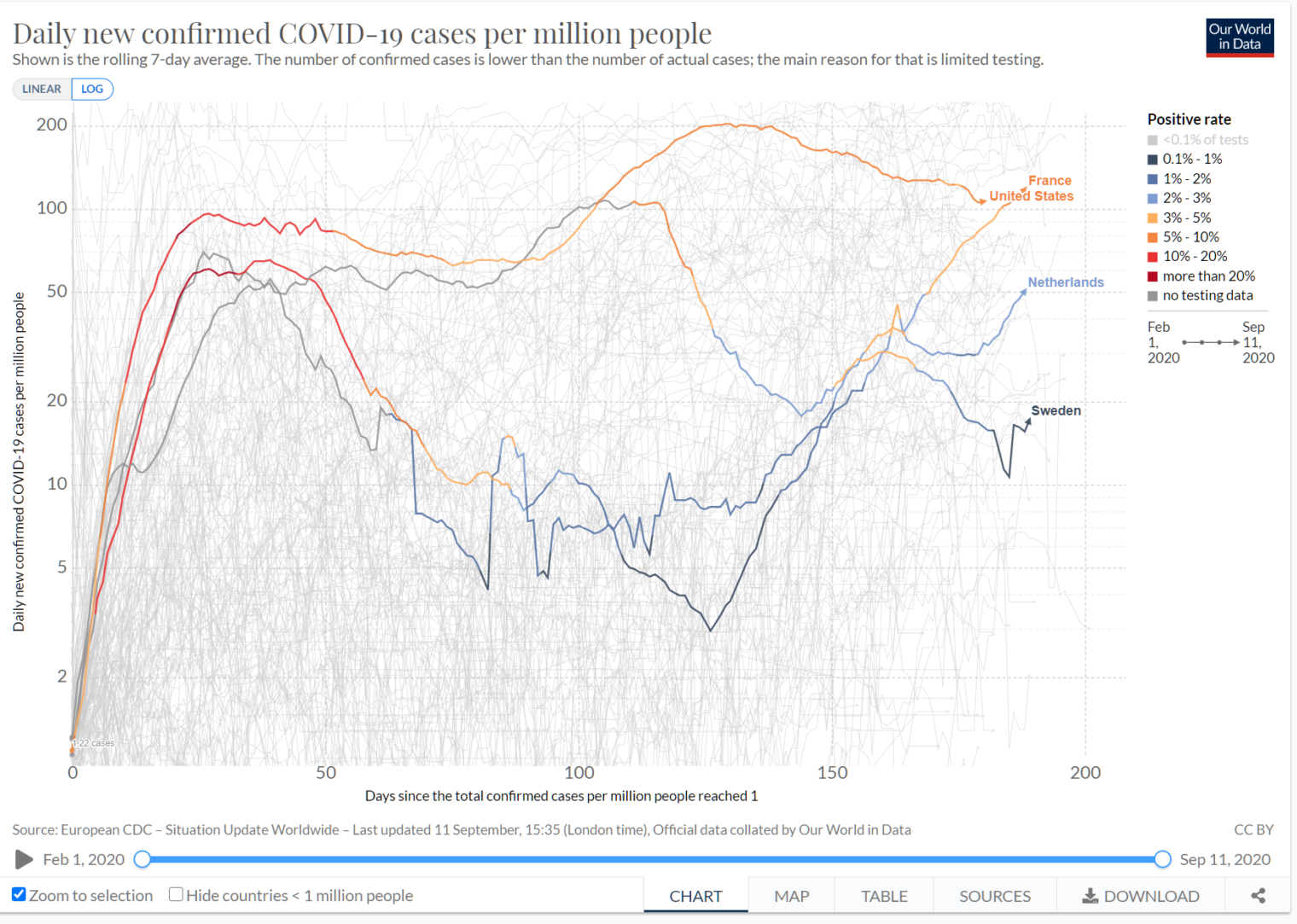 From Bar Harbor, Maine: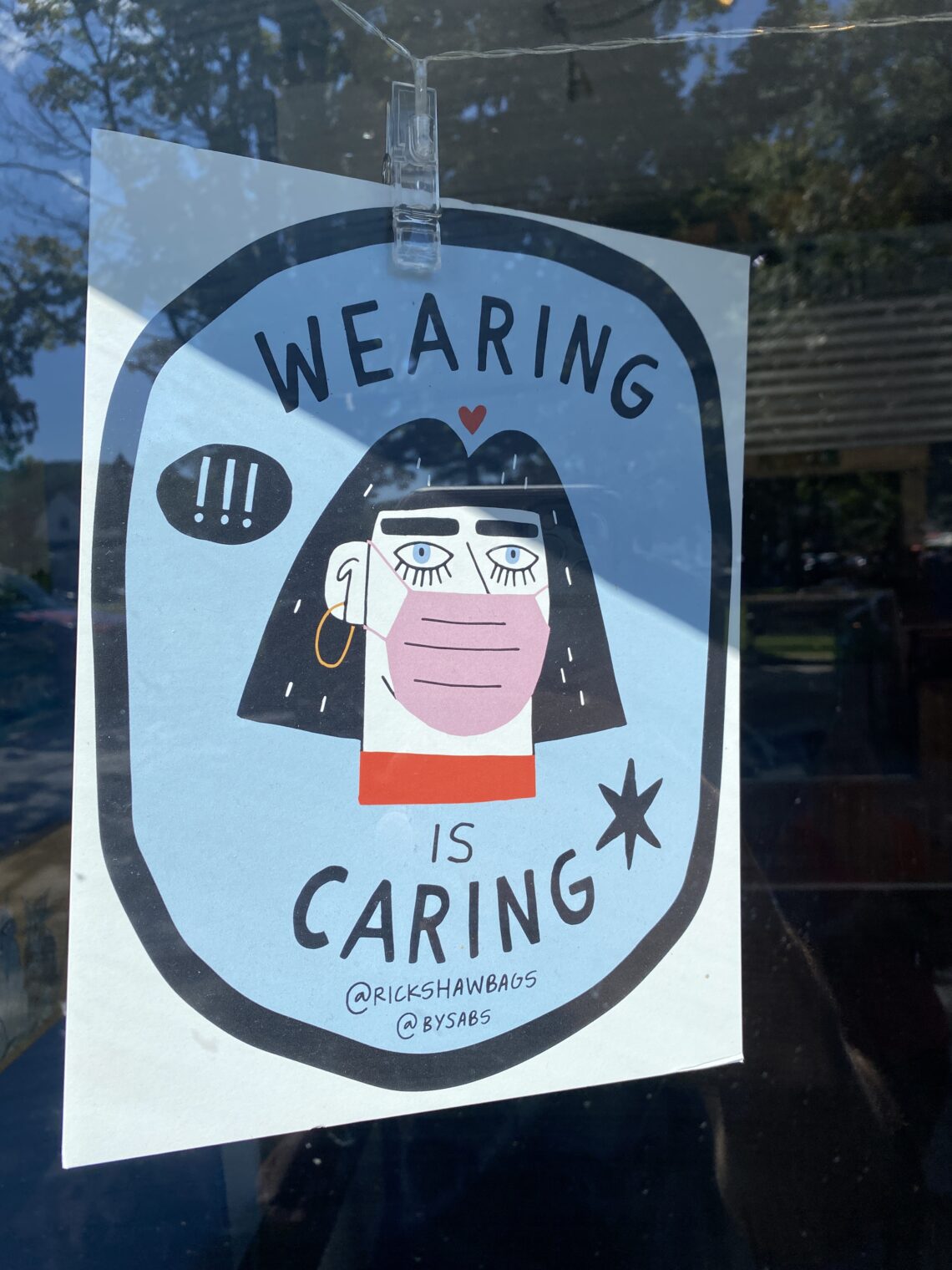 Related: