New Yorkers are afraid to let even a handful of spectators into the Arthur Ashe Stadium (capacity 23,771). Someone sitting by him/her/zir/theirself could contract coronavirus. When a group of Americans is fully stocked with an Abundance of Fear, how do they characterize themselves? The banners that cover the seats and ensure none of the tournament-affiliated folks can sit there read "New York Tough".
[Why couldn't they give free tickets to people who were previously hospitalized for COVID-19? NYC has many thousands of such folks and, so far, there is no evidence that they are catching the Only Disease That Matters (TM) for a second time.]
How about the rest of the messaging in the stadium? "Black Lives Matter"! A lot of the commercials also show that the people who play and/or are interested in tennis are primarily Black. For reference, here are the players who are collectively experts on Black American lives: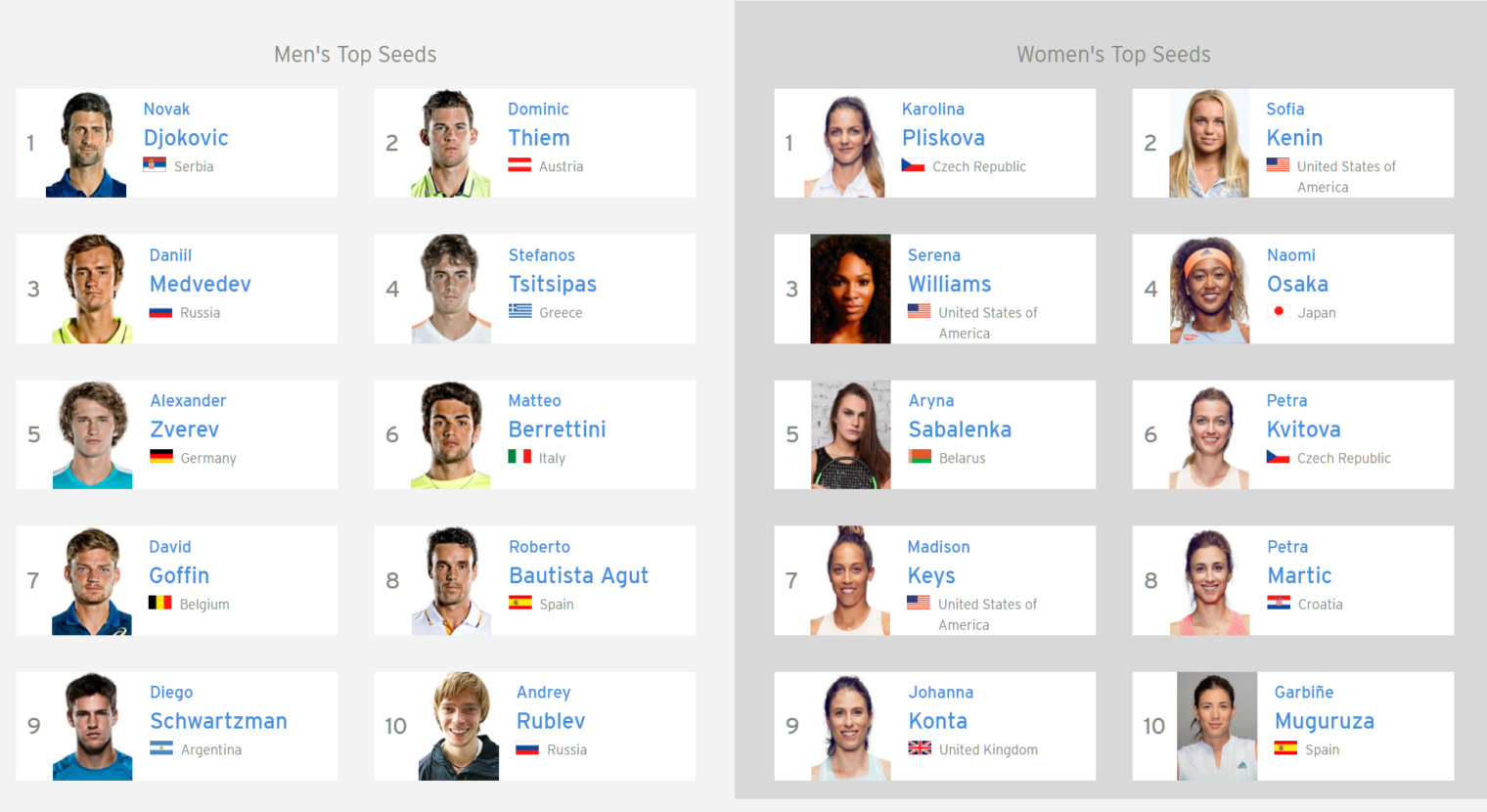 At the end of each match, the winner stands in front of a microphone wearing a surgical mask (freely touching it, exactly contrary to WHO recommendations) while answering questions from a masked official standing 10′ away.
Related:
Victoria Azarenka plays for the women's title this afternoon (but what is the definition of "women"?). Despite having lived in the U.S. from age 15 onward, when it was time to shed the baggage of a golf pro boyfriend and keep him from getting his paws on her $30 million in prize money via child support, she initiated custody litigation in her birth country of Belarus (TMZ), winning "primary parent" status in the typical European manner (show up and appear "female", but on the flip side child support profits may be limited to $2,000 to $6,000 per year per child, even if the plaintiff had sex with a billionaire), thus illustrating the critical importance of venue in custody, child support, and divorce litigation.
Why no telepresence coaching for tennis? (I wrote that in 2010, but it is a lot more relevant today!)