My Facebook feed is alive with people mourning Ruth Bader Ginsburg, often specifically mentioning that she advocated "equality". Our government-sponsored broadcasting network describes her as "a champion of gender equality":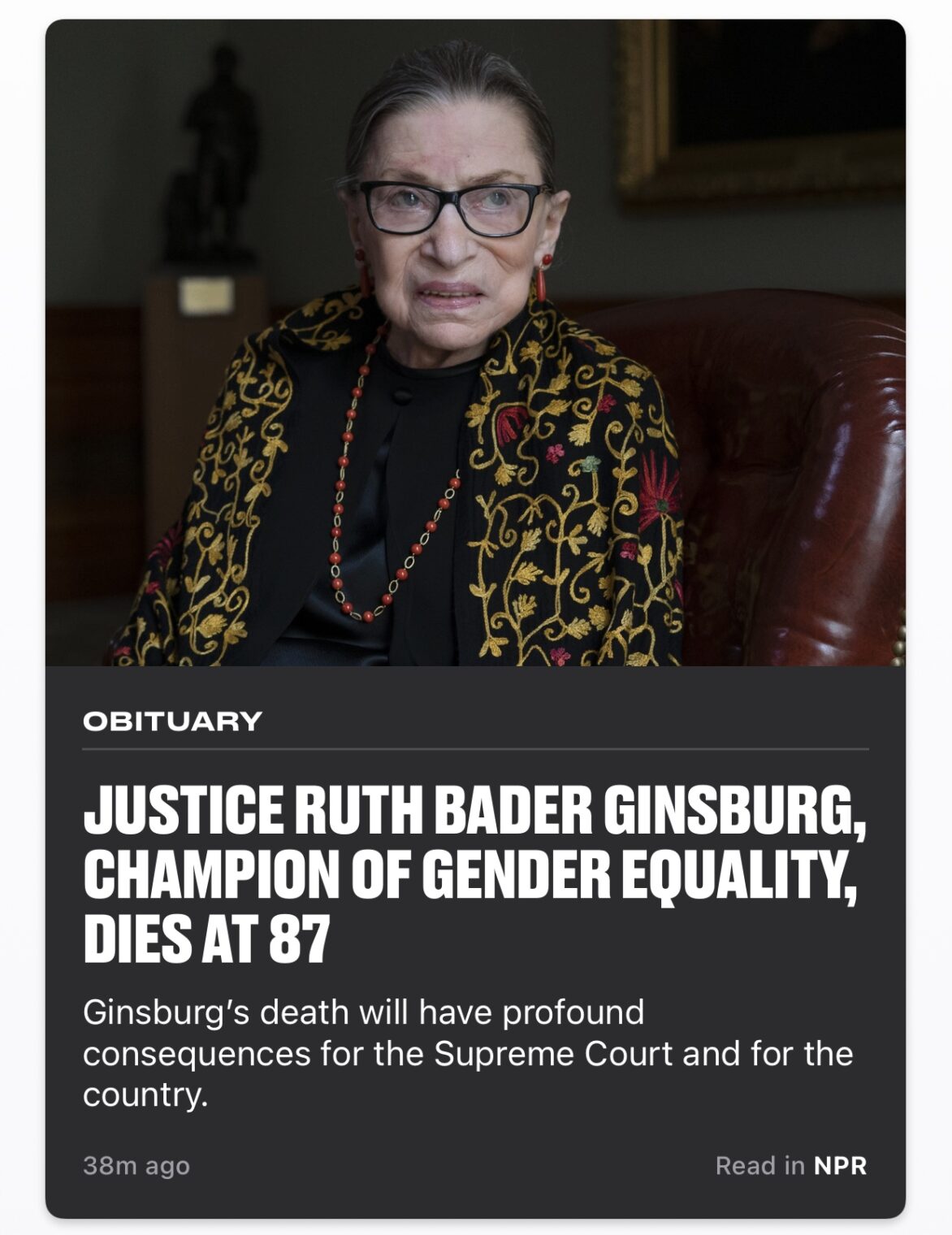 Yet Ginsburg praised Brett Kavanaugh for promising to hire employees (clerks) from only one gender ID and then following through on that promise to practice gender-based discrimination in employment. From "Ginsburg credits Kavanaugh for helping boost number of female Supreme Court clerks" (The Hill):
"Justice Kavanaugh made history by bringing on board an all-female law clerk crew. Thanks to his selections, the Court has this Term, for the first time ever, more women than men serving as law clerks," she said, according to remarks released by the court.

Her remarks come several months after Kavanaugh, who was confirmed to the court last year after a fraught confirmation battle that centered around allegations of sexual misconduct, followed through on a promise he made during the nomination process to appoint an all-female team of law clerks.
(Why is that private employers can be sued by plaintiffs alleging gender discrimination in employment if our top government officials brag about doing this?)
Perhaps RBG could legitimately be described as having been an advocate for 1 out of 50+ possible gender IDs. But why is she is an example of someone who advocated "equality" among people with 50+ gender IDs?
Separately, if Mother-of-7 Amy Coney Barrett is appointed to this demanding job (though apparently it wasn't too demanding for an unhealthy 87-year-old?), will that stop stay-at-home American helicopter moms-of-1-or-2 from complaining that they are exhausted from doing the most difficult job on the planet?
Related: