The Volkswagen ID.4 was unveiled today. The base price is $40,000. After middle-class taxpayers work a few extra months to subsidize the rich with a $7,500 tax credit, for which Teslas are no longer eligible, the vehicle will cost only about half as much as a slightly pimped-out Tesla Y.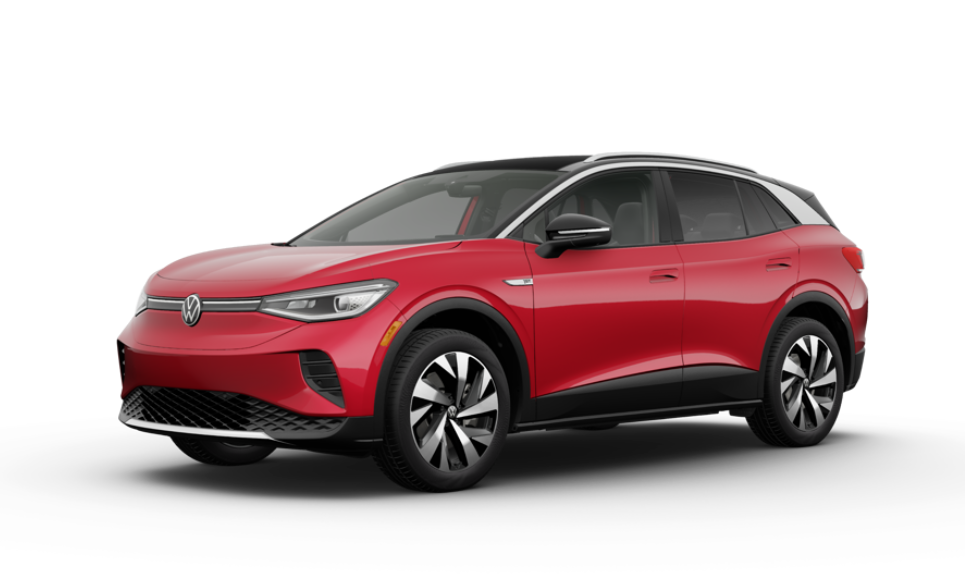 Although the VW does not have as large a charging network as Tesla, presumably, charging is free for three years.
Car and Driver says that the price will come down to $36,000 in 2022 when production comes to Tennessee. This can't be good for predicted resale value! And, indeed, the lease price is not that low, nearly $500/month for 36 months with the up-front costs amortized.
How about the dashboard? Did Volkswagen copy Tesla and stick a Chinese touch screen in the middle of the two front seats and call it good? No. There is a real dashboard, according to Car and Driver:
All versions of the vehicle feature VW's 5.3-inch ID Cockpit. The digital dash cluster uses three frames in the display to show speed, driver assistance information, and navigation. Drivers can opt for all three or just two of the three, with the speedometer always available. The automaker has moved the gearshifter directly to the right and attached it to the display. Twist it forward to go forward and back to go into reverse. A button on the side places it in park.
How about the size? From electrek: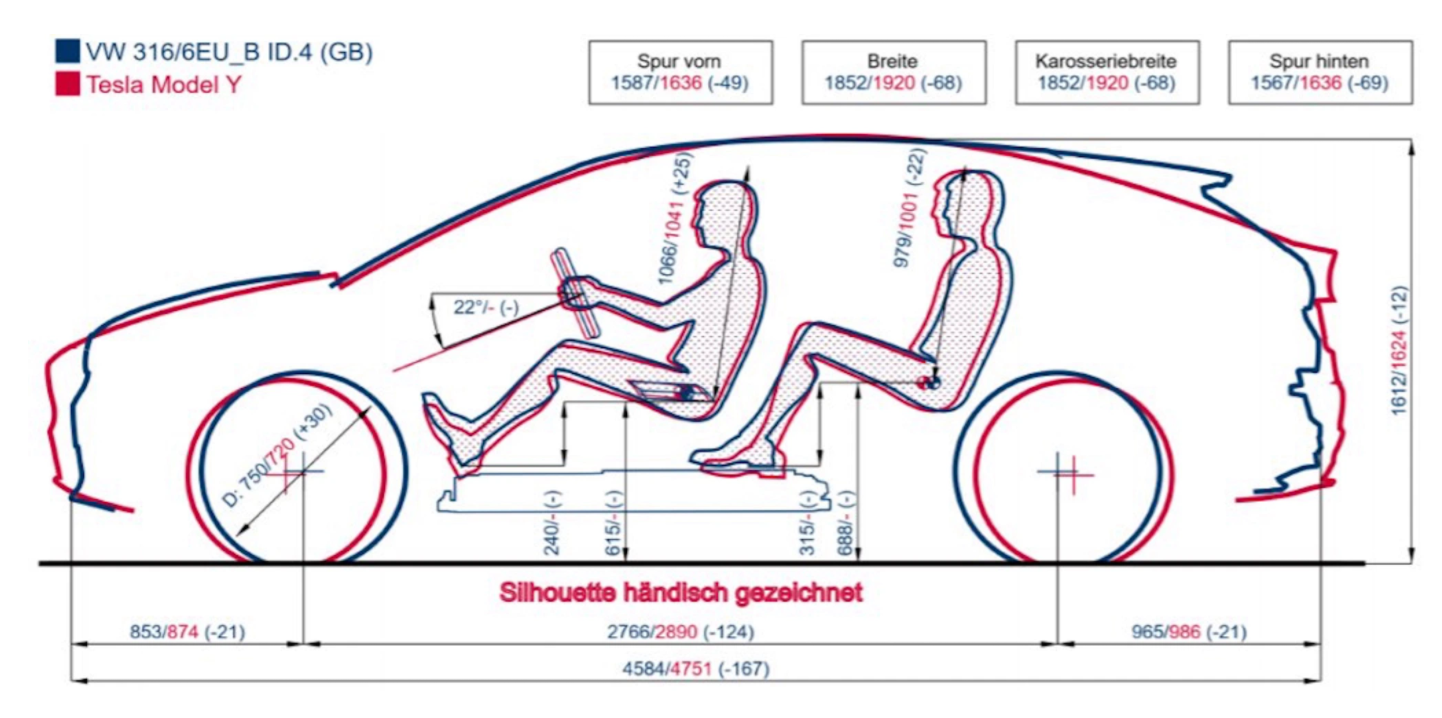 In other words, these cars are the same size.
The VW should be better for driving in the city due to a tighter turning radius. (But how many people with enough money to buy a new car will want to drive into American cities anymore?)
One glaring deficiency from Mindy the Crippler's point of view: No Dog Mode. At least based on the VW web site, there is no way to park the car with instructions to keep the climate control going. From Cadillac Mountain, below, speaking of landmarks named after car manufacturers….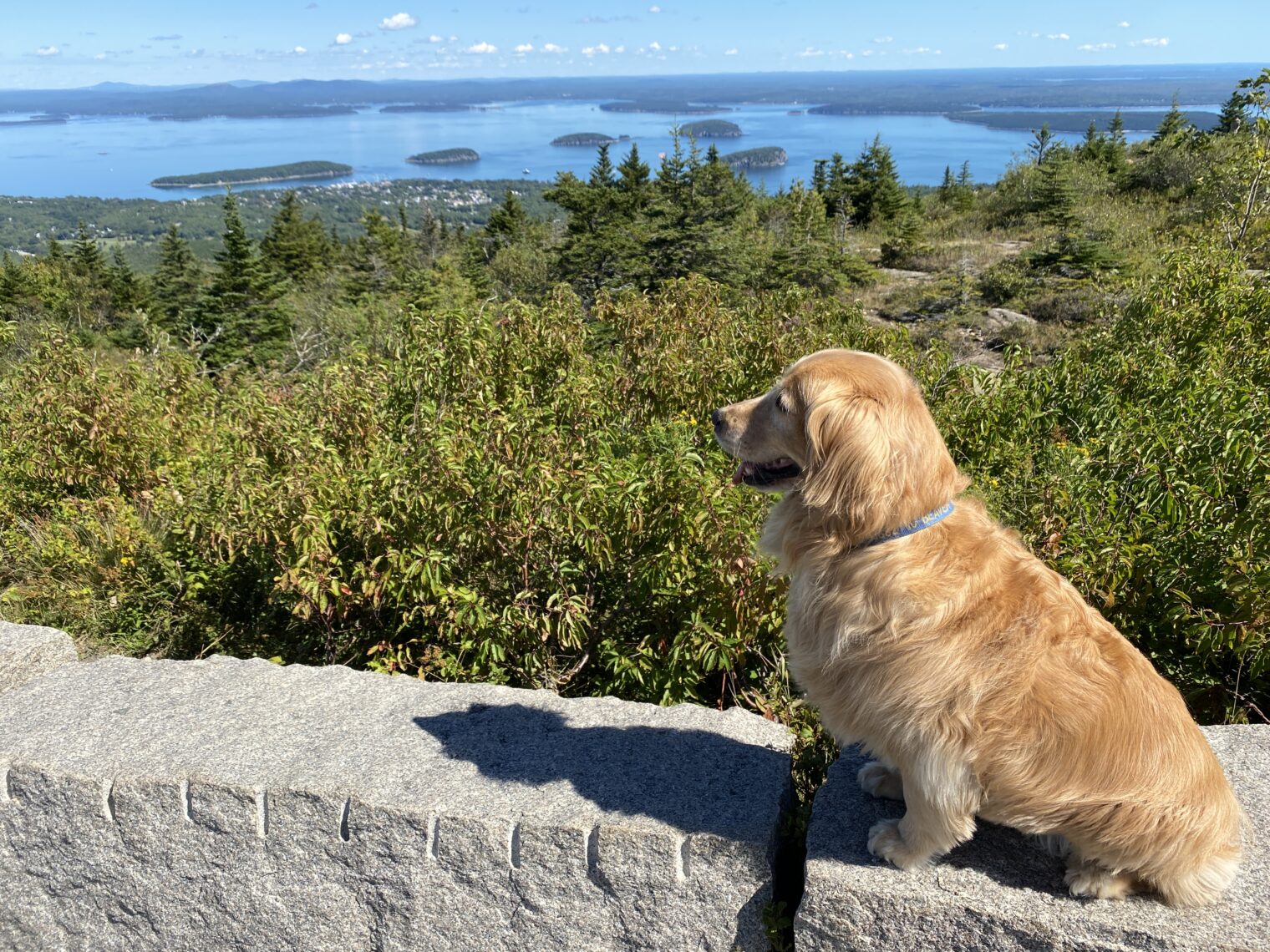 Is this the beginning of the end for Tesla? The company cannot make cars profitably at current prices, right? And the current prices cannot be sustained when the real car companies are offering excellent electric cars at just over $30,000, right? The competitive analysis by VW shows that the Tesla can charge faster in ideal circumstances and can accelerate more dramatically (not here in Boston; traffic jams are back!), but presumably those advantages are balanced by a lot of disadvantages in areas where traditional car manufacturers have expertise.