A typical new car has a lot of driver assistance features designed to make driving safer. Examples from Toyota: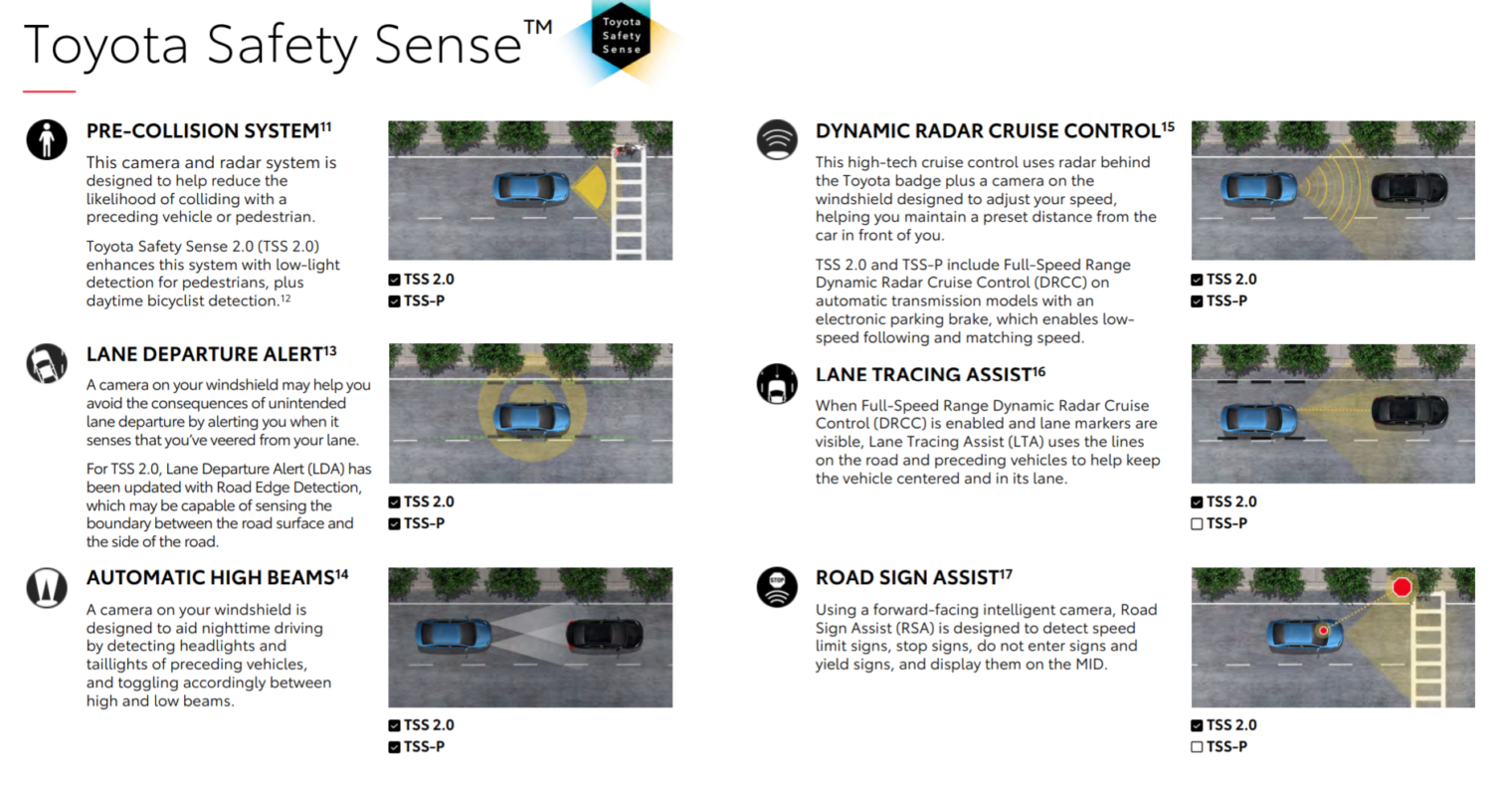 (Blind Spot Monitor and Rear Cross-Traffic Alert are separate features, not on all trim levels.)
And the latest, for the 2021 Camry:

But insurance companies don't cut rates for cars that have these features (source). Here are some possible explanations…
highway driving is already very safe and most of these magic features, e.g., blind spot monitor and lane-keeping, work only on the highway
humans aware of these electronic guard rails drive more carelessly to the point that the risk is the same
the insurance market is inefficient
the technology does not, in fact, work well in real-world conditions (our Honda Odyssey blind spot monitoring works great, though, which might be why this fine machine is the choice of Amy Coney Barrett!)
Readers: How do we explain the apparent contradiction?