I finally dug my way through the two ballot questions (see Should I vote for ranked-choice voting?) and am ready to vote here in Maskachusetts. The instructions that came with my mail-in ballot:
Put your ballot into the yellow ballot envelope and seal the ballot envelope.

Sign the ballot envelope. Print your name and address below your signature.
The ballot envelope also has a personalized name/address sticker on it.
When a person votes in-person in Maskachusetts (generally for a candidate running unopposed or one whose odds of winning are 99.99%), he/she/ze/they fills out a ballot in a private booth and then puts the ballot into a scanner. There is no association between ballot and person.
With vote-by-mail, local officials, nearly all of whom are from one party(!), could assemble a list of citizens (and the undocumented?) who failed to vote correctly. After the election, God willing, this could be the basis for correcting the big error that my Dutch friend said the American elites made in 2016 regarding the Deplorables: "They forgot to take away their right to vote."
I haven't seen this discussed much, but as far as I can tell, vote-by-mail means the end of anonymous voting in Massachusetts (not sure how it is done in the rest of the country).
Separately, the towns here have spent what is probably $10,000+ each on voting drop boxes on concrete pads: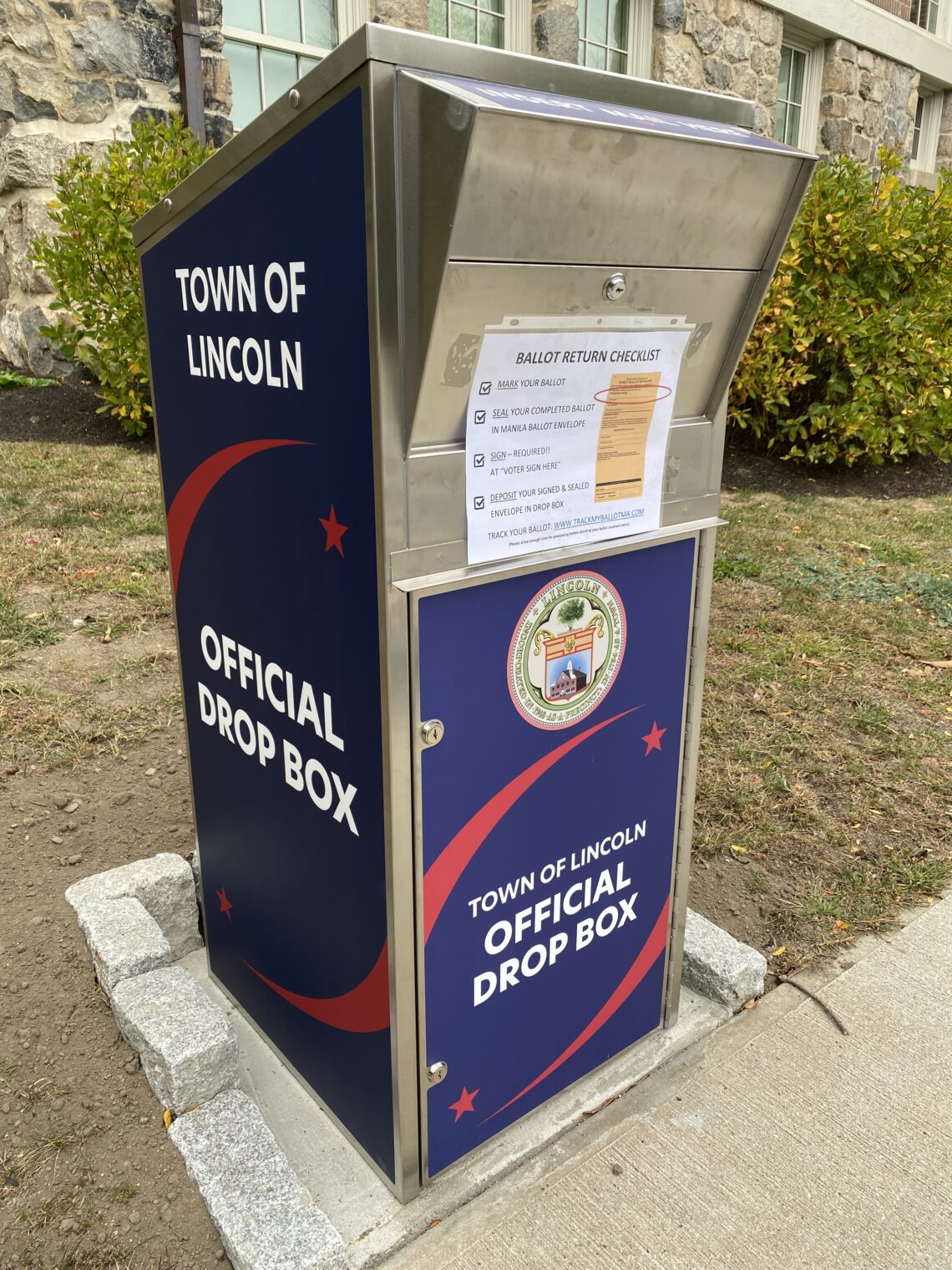 People who don't trust the government-run post office to deliver a local letter within 2-3 weeks can use this box to vote for a bigger government that will take over additional day-to-day functions within society and the economy. People who agree with Joe Biden that climate change is an existential threat to humanity can, instead of walking to the end of their own driveway and putting the flag up on their own mailbox, drive a CO2-spewing vehicle to/from the ballot drop box. They will, of course, vote for bold government action to cut CO2 emissions!